1--What is the title of your latest release?
STORM WATCH, the 23rd book in my Joe Pickett series
2--What's the "elevator pitch" for your new book?
During a series of severe spring snowstorms, Joe Pickett discovers a body near a remote high-tech facility. His investigation is opposed by local law enforcement, federal agents, and even the governor. The more he digs, the more he uncovers.
3--How did you decide where your book was going to take place?
I lived my whole life in Wyoming and Joe Pickett is a Wyoming game warden, so all the novels take place in there.
4--Would you hang out with your protagonist in real life?
Yes. He's pretty easy to get along with.
5--What are three words that describe your protagonist?
Dogged, loyal, misunderstood.
6--What's something you learned while writing this book?
Mining crypto currency can take place anywhere there is a reliable power source. And crypto mining used A LOT of power.
7--Do you edit as you draft or wait until you are totally done?
I edit as I write.
8--What's your favorite foodie indulgence?
Chicken fried elk steak. My wife makes the best there is.
9--Describe your writing space/office!
My office is located above our barn, which is about 150 yards from our house.
10--Who is an author you admire?
Too many to name just one, but I'll start with Joseph Heller, Cormac McCarthy, and Wallace Stegner.
11--Is there a book that changed your life?
Catch-22.
12--Tell us about when you got "the call." (when you found out your book was going to be published)/Or, for indie authors, when you decided to self-publish.
I was at a tourism industry trade show in Nashville for my previous line of work. None of my colleagues had any idea I'd written a book.
13--What's your favorite genre to read?
Crime and mystery first, history second.
14--What's your favorite movie?
Rancho Deluxe. Don't ask…
15--What is your favorite season?
Fall.
16--How do you like to celebrate your birthday?
Chicken fried elk steak and bourbon for dinner.
17--What's a recent tv show/movie/book/podcast you highly recommend?
For TV: Definitely Fauda, Slow Horses, The Bureau, and of course, Joe Pickett.
18--What's your favorite type of cuisine?
French.
19--What do you do when you have free time?
Fly-fish.
20--What can readers expect from you next?
The 24th Joe Pickett novel, which is in progress and will be out next year.
Joe Pickett Series #23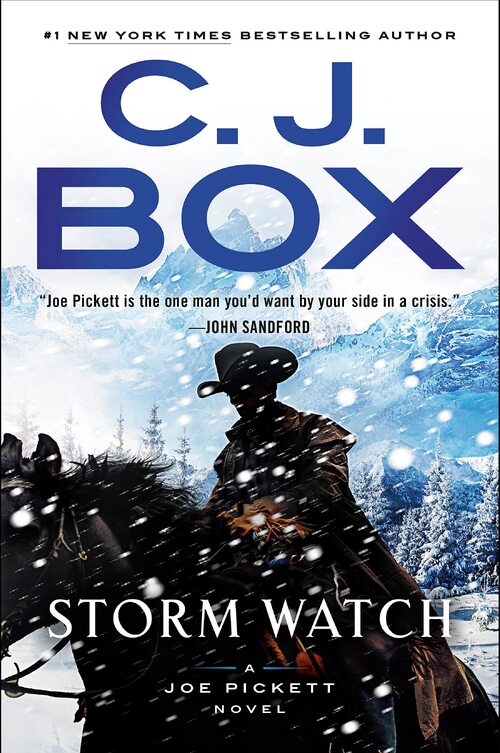 Wyoming Game Warden Joe Pickett investigates a mysterious death at a secret remote high-tech facility in this riveting new novel from #1 New York Times bestseller C.J. Box.
When a prominent University of Wyoming professor goes missing, authorities are stumped. That is, until Joe Pickett makes two surprising discoveries while hunting down a wounded elk on his district as an epic spring storm descends upon him. First, he finds the professor's vehicle parked on a remote mountainside. Then Joe finds the professor's frozen and mutilated body. When he attempts to learn more, his investigation is obstructed by federal agents, extremists, and Governor Colter Allen.
Nate Romanowski is rebuilding his falconry company—and financing this through crypto mining with the assistance of Geronimo Jones. He's then approached by a shadowy group of local militant activists that is gaining in power and influence, and demanding that Wyoming join other western states and secede from the union—by force, if necessary. They ask Nate to throw in with them, but he's wary. Should he trust them, or is he being set up?
As a storm of peril gathers around them, Joe and Nate confront it in different ways—and maybe, for the first time, on opposite sides.
Thriller Crime [G.P. Putnam's Sons, On Sale: February 28, 2023, Hardcover / e-Book, ISBN: 9780593331309 / eISBN: 9780593331316]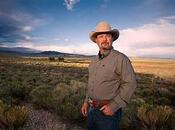 C.J. Box is the author of Storm Watch along with twenty-two earlier Joe Pickett novels, eight stand-alone novels, and a story collection. He has won the Edgar, Anthony, Macavity, Gumshoe, two Barry awards, the French Prix Calibre .38, the Western Heritage Award for Literature, and two Spur Awards.An avid outdoorsman, Box has hunted, fished, hiked, ridden, and skied throughout Wyoming and the Mountain West. He is an executive producer of ABC-TV's "Big Sky" and "Joe Pickett" on Paramount+, both of which are based on his novels.
No comments posted.