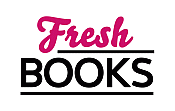 Spring for these books in March
C.J. Box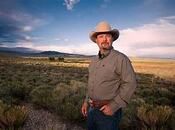 Photo Credit: Dave Neligh

Blogging at Fresh Fiction
C.J. Box | A Mysterious Death, A Secret High-tech Facility, and a Determined Joe Pickett
February 27, 2023
1--What is the title of your latest release? STORM WATCH, the 23rd Read More...
C.J. Box is the author of Storm Watch along with twenty-two earlier Joe Pickett novels, eight stand-alone novels, and a story collection. He has won the Edgar, Anthony, Macavity, Gumshoe, two Barry awards, the French Prix Calibre .38, the Western Heritage Award for Literature, and two Spur Awards.An avid outdoorsman, Box has hunted, fished, hiked, ridden, and skied throughout Wyoming and the Mountain West. He is an executive producer of ABC-TV's "Big Sky" and "Joe Pickett" on Paramount+, both of which are based on his novels.
Log In to see more information about C.J. Box
Log in or register now!
Series
Joe Pickett
Books:
Treasure State, May 2023
Cassie Dewell #6
Trade Paperback / e-Book
Storm Watch, March 2023
Joe Pickett Series #23
Hardcover / e-Book / audiobook
Shadows Reel, February 2023
Joe Pickett Series #22
Mass Market Paperback / e-Book
Trophy Hunt, November 2022
Joe Pickett Series #4
Trade Paperback / e-Book
Treasure State, October 2022
Hardcover / e-Book
Shadows Reel, August 2022
A Joe Pickett Novel #22
Trade Paperback / e-Book
Shadows Reel, April 2022
A Joe Pickett Novel # 22
Trade Size / e-Book
Badlands, April 2022
Highway (feat. Cody Hoyt / Cassie Dewell) # 3
Trade Size / e-Book
Shadows Reel, March 2022
A Joe Pickett Novel #22
Hardcover / e-Book
Dark Sky, February 2022
Mass Market Paperback
Badlands, November 2021
Highway Quartet Series #3
Mass Market Paperback / e-Book
Winterkill, November 2021
Joe Pickett Series #3
Trade Size / e-Book
Dark Sky, August 2021
Joe Pickett #21
Trade Size / e-Book (reprint)
Dark Sky, March 2021
Joe Pickett Series #21
Hardcover / e-Book
Long Range, March 2020
Joe Pickett #20
Mass Market Paperback / e-Book
Long Range, March 2020
Joe Pickett #20
Trade Size / e-Book
Long Range, March 2020
Joe Pickett #20
Hardcover / e-Book
Wolf Pack, February 2020
Joe Pickett #19
Mass Market Paperback / e-Book (reprint)
The Bitterroots, August 2019
Hardcover / e-Book
Wolf Pack, March 2019
Joe Pickett #19
Hardcover / e-Book
The Disappeared, February 2019
Trade Size
The Disappeared, February 2019
Mass Market Paperback
Paradise Valley, October 2018
Mass Market Paperback
The Disappeared, April 2018
Joe Pickett #18
Hardcover / e-Book
Vicious Circle, February 2018
A Joe Pickett Novel
Mass Market Paperback / e-Book (reprint)
Paradise Valley, August 2017
Highway Quartet #4
Hardcover / e-Book
Vicious Circle, April 2017
Hardcover
Off the Grid, April 2017
Mass Market Paperback
Badlands, August 2016
Paperback
The Highway, July 2016
Paperback / e-Book
Open Season, June 2016
Joe Pickett #1
Mass Market Paperback / e-Book (reprint)
Open Season, June 2016
Trade Size
Endangered, March 2015
Joe Pickett #15
Hardcover / e-Book
Shots Fired, July 2014
Joe Pickett
Hardcover / e-Book
The Highway, July 2014
Paperback / e-Book
Breaking Point, March 2014
Joe Pickett #13
Mass Market Paperback / e-Book (reprint)
Stone Cold, March 2014
A Joe Pickett Novel
Hardcover / e-Book
The Highway, August 2013
Hardcover / e-Book
Savage Run, March 2013
Joe Pickett series #2
Trade Size / e-Book (reprint)
Breaking Point, March 2013
Hardcover / e-Book
Force Of Nature, April 2012
Joe Pickett #12
Hardcover / e-Book
Back Of Beyond, August 2011
Hardcover
Nowhere To Run, April 2011
Joe Pickett #9
Paperback (reprint)
Cold Wind, April 2011
Joe Pickett #11
Hardcover / e-Book
Below Zero, April 2010
Joe Pickett #10
Paperback
Blood Trail, May 2009
Joe Pickett #8
Paperback (reprint)
Three Weeks To Say Goodbye, January 2009
Hardcover
Free Fire, August 2008
Joe Pickett #7
Paperback (reprint)
In Plain Sight, May 2007
Joe Pickett Series, #6
Paperback (reprint)
In Plain Sight, May 2006
Joe Pickett #6
Hardcover / e-Book
Out Of Range, April 2006
Joe Pickett #5
Paperback (reprint)
Trophy Hunt, July 2004
Joe Pickett #4
Hardcover
Winterkill, July 2004
Joe Pickett #3
Paperback (reprint)
Savage Run, May 2003
Joe Pickett #2
Paperback (reprint)
Open Season, May 2002
Joe Pickett #1
Paperback (reprint)