1--What is the title of your latest release?
2--What's the "elevator pitch" for your new book?
A woman mad as hell at the patriarchal rules holding her back. A much younger man willing to aid and abet her in breaking all those pesky rules so she can finally be who she wants to be.
3--How did you decide where your book was going to take place?
It was book 4 in my Credence, Colorado series so the setting was fixed.
4--Would you hang out with your heroine in real life?
Hell yes!
5--What are three words that describe your hero?
Hot, sexy, self-assured.
6--What's something you learned while writing this book?
How to perform a burn out in a car.
7--Do you edit as you draft or wait until you are totally done?
I lightly edit what I've written the day before as I start each day but leave the first big major edit until the book is done.
8--What's your favorite foodie indulgence?
A degustation dinner complete with wine!
9--Describe your writing space/office!
Usually messy and gets messier the longer a book takes to finish. It also has a sea view which makes my heart happy.
10--Who is an author you admire?
Jennifer Crusie
11--Is there a book that changed your life?
Getting Rid Of Bradley by Jennifer Crusie
12--Tell us about when you got "the call." (when you found out your book was going to be published)
It was in 2004 on a night where everyone I knew – including my husband – was out and weren't answering their phones lol. So my son (who was in grade 4 at the time) and I jumped up and down on his bed. He didn't understand what it really meant but he did know he wasn't usually allowed to jump on the bed, so he wasn't going to pass up that opportunity!
13--What's your favorite genre to read?
Sexy contemporary – if it's funny, even better1
14--What's your favorite movie?
Oh nooooooo. That's too hard. It's definitely rom-com though and probably Notting Hill tops the list because hello, fantastically grovel-ly ending!
15--What is your favorite season?
I like the in-between seasons where it's not too cold or too hot. So spring and autumn.
16--How do you like to celebrate your birthday?
A nice meal out somewhere with the fam! Although for my 50th we did go to Scotland for the entirety of my birthday month.
17--What's a recent tv show/movie/book/podcast you highly recommend?
I adore the Categorically Romance Podcast and cannot speak highly enough of Ted Lasso.
18--What's your favorite type of cuisine?
Italian!
19--What do you do when you have free time?
Read, watch TV, entertain.
20--What can readers expect from you next?
I'm currently working on Playing It Tough which is the 8th book in my rugby series and The Nurse's Outback Temptation from Harlequin medical will be out in August!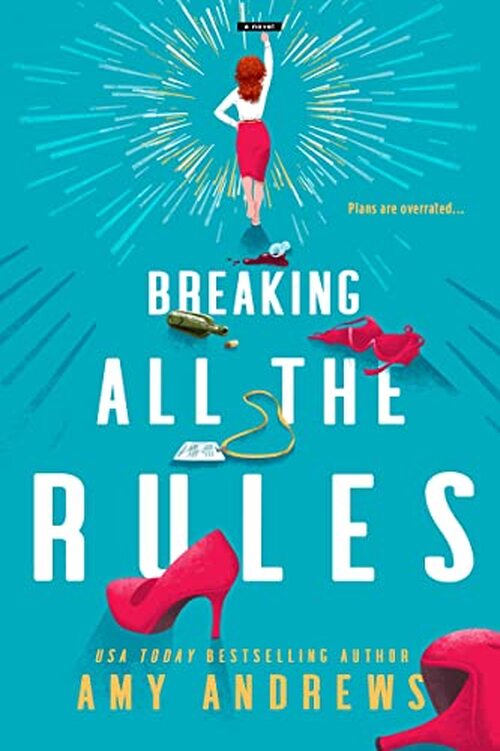 Sometimes you gotta toss your whole life into a burning dumpster to find what's most important...
Beatrice Archer has always done everything she's supposed to —worked her ass off, ignored her non-existent personal life, and kept her mouth shut. Now she's over it. The rat race, respectability…the underwire bras. She's taking her life back. Starting with moving to Nowhere, Colorado to live life on her own terms.
Now Bea gives exactly zero forks. Beer for breakfast. Sugar for everything else. Baggy sweats and soft cotton undies FTW. Then a much younger and delightfully attractive cop is called to deal with her flagrant disregard for appropriate clothing outside the local diner (some folks just don't appreciate bunny slippers) and Bea realizes there's something missing from her little decathlon of decadence…and he might be the guy to help her out.
When it comes to breaking rules, Officer Austin Cooper is surprisingly eager to assist. He's charming, a little bit cowboy, and a whole lot sexy. But Bea's about to discover that breaking the rules has consequences. And all of the cherry pies in Colorado can't save her from what's coming…
Romance Contemporary [Entangled: Amara, On Sale: January 24, 2023, Paperback / e-Book, ISBN: 9781682815632 / ]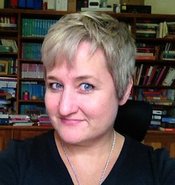 Amy is an award-winning, best-selling Aussie author who has written seventy plus contemporary romances in both the traditional and digital markets and been translated into over a dozen languages including manga. She is a USA Today best-seller and a triple RITA finalist.
Her books bring all the feels from sass, quirk and laughter to emotional grit and panty-melting heat. She likes to make her readers tingle, laugh and sigh with lots of sex and kissing and always, always a HEA!
She loves, good books and great booze although she'll take mediocre booze if there's nothing else. For many, many years she was a registered nurse which means she knows things. Anatomical things. And she's not afraid to use them!
She lives near the sea with her husband of 29 years.
1 comment posted.