To set the scene:
LOVE ON THE LINE is the first book in Anabelle Bryant's new Vauxhall Voices series where forbidden love is the central focus and members of London's aristocracy fall in love with outliers of Regency society.
Lola York, the heroine, is a woman with a complicated past, on the run and working as a tightrope walker in Vauxhall Gardens. Theodore Coventry, Earl of Essex, is a man on a mission, searching for the individual who murdered his best friend. Through unavoidable circumstances, their paths become overlapped and their emotions collide. In this scene written in Lola's perspective, they both realize that their desire for each other may be an unstoppable force even if it breaks all the rules.
It was shameful to ask for a kiss. Scandalous to be draped across a gentleman's lap. All the etiquette rules and deportment lessons from her youth wasted and forgotten in the span of a heartbeat. But Lola didn't care.
Something beyond coherent thought had control of her now. She wanted. Wanted with an ache inside that could only be satisfied with his kiss and more. She stroked her tongue across his lips, taking his mouth as she gripped his broad shoulders, all that strength and tension alive beneath her fingertips while deep inside her, desire surged, hot and insistent.
He met her challenge. Their tongues twined to rub and slide over and over, her breath coming rough and fast. She tightened her thighs against his, their muscles tensed, as she settled further on his lap. Her skirt had wrapped her waist in disarray, but the hard press of his arousal was evident through the fabric and she reveled in the fact he was just as eager as she.
He held her around the ribs, his fingers splayed as if to lock her in place, while the carriage's motion rocked her back and forth, producing the most delicious sensation between her legs. Need gathered and pulsed deep within her, demanding release. Just a little longer.
It took her a moment to realize the carriage had stopped.
"Christ." He said, sounding very un-earl like.
She moved to the other bench, adjusting her gown and waiting for him to speak. Perhaps he needed another minute.
"Where are we?" She asked, impatient with all her unsatisfied urges and their untimely stop.
"Mayfair. Brook Street. My home." He said in succinct answer.
At least he sounded as affected as she.
She moved the curtain aside and viewed the brick-faced town house with large sash windows and sophisticated canopy over the door.
"Let's go inside." He said, as if it was of no consequence. As if he brought a Vauxhall performer home every day. She assumed his housekeeper would be shocked.
"Inside?"
"You said you didn't know where I live." He asserted as he knocked on the roof. "I'd like to show you my home."
It was such an unexpected request she almost didn't know how to reply. But considering her body still hummed with pleasure from his kisses and there was the possibility they'd share more kissing once inside, she readily capitulated. "Very well."
©2023 Oliver Heber Books ©Anabelle Bryant
Vauxhall Voices #1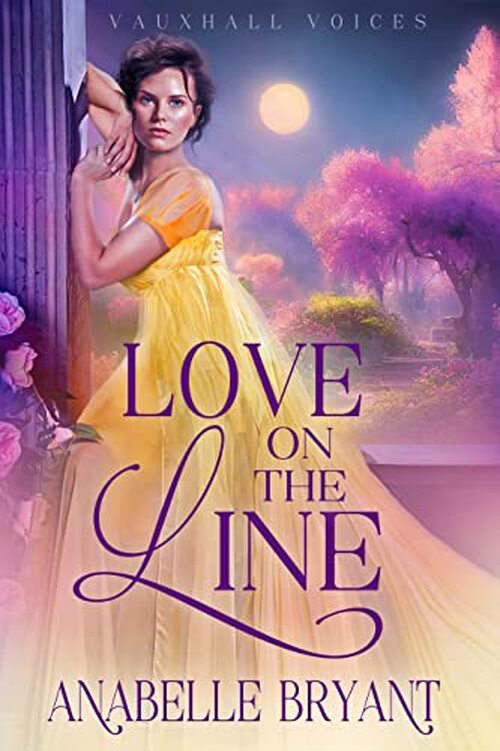 In the hedonistic world of Vauxhall Gardens, a place where London's aristocracy pursues daring entertainment and sensual pleasures, desire overrules status, prejudice, and societal censure.
When Lola York meets Theodore Coventry, Earl of Essex, their chemistry is undeniable, but she knows better than to yearn for forbidden love. That is, until their involvement becomes unavoidable and Lola realizes the most dangerous risk of all is the one that threatens her heart.
Romance Historical [Oliver-Heber Books, On Sale: January 17, 2023, e-Book, / ]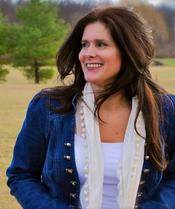 Anabelle began reading at age three and never stopped. Her passion for reading soon turned into a passion for writing and an author was born. Happy to grab her suitcase if it ensures a new adventure, Anabelle finds endless inspiration in travel; especially imaginary jaunts into romantic Regency England, a far cry from her home in New Jersey. Instead, her clever characters live out her daydreams because really, who wouldn't want to dance with a handsome duke or kiss a wicked earl?
Though teaching keeps her grounded, photography, running, and writing counterbalance her wanderlust. Often found with her nose in a book, Anabelle has earned her Master's Degree and is pursuing her Doctorate Degree in education. She proudly owns her addiction to French fries and stationery supplies, as well as her frightening ineptitude with technology. A firm believer in romance, Anabelle knows sometimes life doesn't provide a happily ever after, but her novels always do. She enjoys talking with her fans. Visit her website.
1 comment posted.