I've been addicted to romance novels since I picked up my first Kathleen Woodiwiss novel back in the early 1980s. I always wanted to write the same sort of lush, wildly romantic stories she did so well. Over the years I read other writers who influenced me: Danielle Steel for her willingness to incorporate historical and business angles, and Charles Dickens for his heart-pounding characters who embody good versus evil.
I tried to incorporate those influences in Hearts of Steel, a romance set in New York City in the early twentieth century. At the time, America was still a place where people could rise from rags to riches. My fictional heroine survived a hardscrabble youth selling ice cream out of a pushcart to become a successful owner of an ice-cream factory. When she offends a corrupt banker, he becomes determined to ruin her livelihood, setting up a Dickensian-like story, as underdogs are forced to stand up against the power of Wall Street.
Who doesn't love a story of good vs. evil? Especially when the heroine joins forces with a smoldering hero, who has his own reasons for resenting the villain. Hearts of Steel is a whirlwind ride through the boardrooms and mansions of New York. It's a story in which fortunes are gambled, lost, and sometimes found again. Although it is the final novel of a trilogy, readers won't need to read the earlier books to enjoy Hearts of Steel.
Although I love weaving real-life history into my stories, I'm a romance novelist at heart. The relationship between Maggie and Liam propels the momentum of the novel, and I hope readers will enjoy their love story as they risk everything to take on the corrupt world of Wall Street.
The Blackstone Legacy #3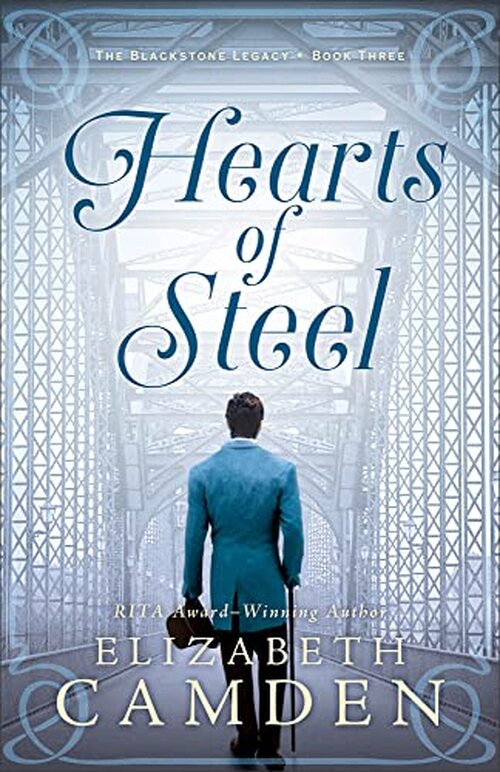 His steel empire has catapulted him to the top of the world, but loving her could cost him everything.

Maggie Molinaro survived a hardscrabble childhood in the downtrodden streets of Manhattan to become a successful businesswoman. After a decade of sacrifice, she now owns a celebrated ice cream company. But when she offends a corrupt banker, she unwittingly sets off a series of calamities that threaten to destroy her life's work.

Liam Blackstone is a charismatic steel magnate committed to overhauling factory conditions for the steelworkers of America. Standing in his way is the same villain determined to ruin Maggie. What begins as a practical alliance to defeat a common enemy soon evolves into a romance between two wounded people determined to beat the odds.

A spiraling circle of treachery grows increasingly dangerous as Liam and Maggie risk their lives and fortunes for the good of the city. It will require all their wit and ingenuity to protect everything--and everyone--they hold dear.
Romance Historical [Bethany House Publishers, On Sale: January 17, 2023, Hardcover / e-Book, ISBN: 9780764241307 / ]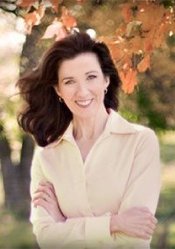 Elizabeth Camden is a research librarian at a small college in central Florida. Her novels have won the coveted RITA and Christy Awards. She has published several articles for academic publications and is the author of four nonfiction history books. Her ongoing fascination with history and love of literature have led her to write inspirational fiction.
Elizabeth lives with her husband near Orlando, Florida.
1 comment posted.