1--What is the title of your latest release?
2--What's the "elevator pitch" for your new book?
A second-chance romance between a no-nonsense woman engineer and the cinnamon-roll earl who broke her youthful heart.
3--How did you decide where your book was going to take place?
The entire series, The Secret Scientists of London, is set in London in 1842-1843 – the early Victorian era. I wanted to set the series in a time of socio-economic and political flux, much like our own.
4--Would you hang out with your heroine in real life?
Absolutely! Margaret is much like the women engineers I know in real life – she is straightforward, task centered, and takes no guff. What's not to like?
5--What are three words that describe your hero?
Gorgeous, goofy, big-hearted
6--What's something you learned while writing this book?
The most interesting part of my research was learning about how the original Thames tunnel was constructed and what happened to it afterward.
7--Do you edit as you draft or wait until you are totally done?
I always tell myself when I sit down to write that editing can come later, then spend the entire time self-editing. Sigh.
8--What's your favorite foodie indulgence?
Hmmmmm. Are truffles really indulgences? More like necessities, right?
9--Describe your writing space/office!
I do not have a space of my own yet, so I travel around the house with my laptop and a pair of earbuds.
10--Who is an author you admire?
Julie Ann Long is the first historical romance author I read, and I will forever try to measure up to her. I am also a huge fan of Cecelia Grant, Joanna Lowell, and Sherry Thomas.
11--Is there a book that changed your life?
I remember being a huge fan of Louisa May Alcott when I was twelve and read her books many times over.
12--Tell us about when you got "the call." (when you found out your book was going to be published)
I remember taking a call from my agent while driving a carload of teenagers to dance class and all of them cheering for me.
13--What's your favorite genre to read?
I love literary fiction, mysteries, and fantasy.
14--What's your favorite movie?
Hmmmm. It is either Mystic Pizza or Moonstruck, depending on my mood.
15--What is your favorite season?
You can't beat autumn in Upstate New York. I love where I live!
16--How do you like to celebrate your birthday?
My oldest child's birthday is the day before mine, so I like to spend it together with them. My favorite birthday cake was a One Direction cake that they picked out – I ate Lance Bass' head.
17--What's a recent tv show/movie/book/podcast you highly recommend?
I am a huge fan of the Great British Baking Show.
18--What's your favorite type of cuisine?
I love all food, especially when the ingredients are fresh and locally sourced.
19--What do you do when you have free time?
I love to be outdoors and working in my garden or just rambling with my dog, Miss Bear.
20--What can readers expect from you next?
A new series with Berkley Romance, The Damsels of Discovery, comes out next year with my first book, The Love Remedy, about a woman apothecary and the private investigator who falls for her.
The Secret Scientists of London #3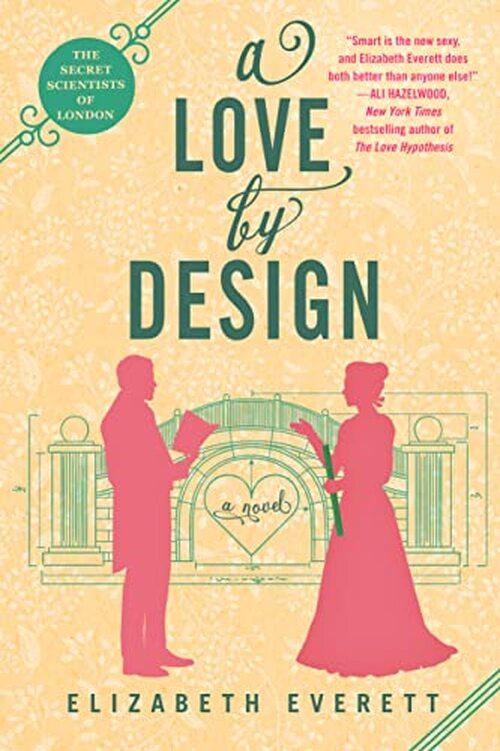 You couldn't design a better hero than the very eligible and extremely charming Earl Grantham. Unless, of course, you are Margaret Gault, who wants nothing to do with the man who broke her youthful heart.

Widowed and determined, Margaret Gault has returned to Athena's Retreat and the welcoming arms of her fellow secret scientists with an ambitious plan in mind: to establish England's first woman-owned engineering firm. But from the moment she sets foot in London her plans are threatened by greedy investors and—at literally every turn—the irritatingly attractive Earl Grantham, a man she can never forgive.

George Willis, the Earl Grantham, is thrilled that the woman he has loved since childhood has returned to London. Not as thrilling, however, is her decision to undertake an engineering commission from his political archnemesis. When Margaret's future and Grantham's parliamentary reforms come into conflict, Grantham must use every ounce of charm he possesses—along with his stunning good looks and flawless physique, of course—to win Margaret over to his cause.

Facing obstacles seemingly too large to dismantle, will Grantham and Margaret remain forever disconnected or can they find a way to bridge their differences, rekindle the passion of their youth, and construct a love built to last?
Romance Historical [Berkley, On Sale: January 17, 2023, Trade Paperback / e-Book, ISBN: 9780593200667 / eISBN: 9780593200674]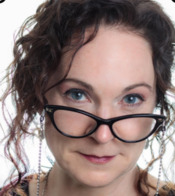 Elizabeth Everett lives in upstate New York with her family. She likes going for long walks or (very) short runs to nearby sites that figure prominently in the history of civil rights and women's suffrage. A Lady's Formula for Love is her first novel, inspired by her admiration for rule breakers and belief in the power of love to change the world.
1 comment posted.