Hi, I'm Lana Harper, author of the Witches of Thistle Grove series! In BACK IN A SPELL, Nina Blackmoore—one of the most powerful witches in town, as well as a successful lawyer by day—becomes entangled with normie Morty Gutierrez, the sexy, offbeat owner of the quirky Shamrock Cauldron bar. When Nina experiences a tremendous surge of her powers, and Morty suddenly begins developing magic himself, she'll have to discover what mysterious force is binding them together—and what she's willing to sacrifice to keep him in her life. This witchy pansexual romcom comes out on 1/3/2023, but you can read a little more about it below!
B—B is for Blackmoore, the most powerful, entitled, and ruthless witch family in Thistle Grove—and the family Nina has felt stifled and damaged by her entire life.
A—A is for adrift, which is how Nina still feels a year after having been all but ditched at the altar by her fiancée, Sydney.
C—C is for Christmas (or Yule for witches) because this story is the Thistle Grove spin on a Christmas romance!
K—K is for kryptonite… which is what Mortimer Gutierrez feels like for Nina, once she starts falling for him.
I—I is for introverted. While Nina's been trained up in manners befitting high-society soirees since she was a child, what she loves most is staying cozy at home with a glass of expensive red.
N—N is for normie, like Nina's best friend Jessa, a mundane resident of Thistle Grove completely unaware that her closest friend is a powerful witch (even if they're both Lost Girl stans forever).
A—A is for awestruck, which is how Nina feels once she discovers how her sudden, colossal surge in power is connected to Thistle Grove's magical lake.
S—S is for steamy! After an awkward first date, sparks fly between Morty and Nina… everywhere from the Shamrock Cauldron's bar top (!) to Nina's sleek loft apartment.
P—P is for precious. Though the unexpected witch bond between Nina and Morty isn't something either of them asked for, Nina discovers she'd sacrifice almost anything to keep him in her life.
E—E is for elemental, like Blackmoore magic, which can transmute one element to another in spectacular, flashy displays.
L—L is, if course, for love. Something Nina's been burned by in the past, and something she might learn how to trust again, with Morty's help.

L—L is also for light. Though winter isn't Nina's favorite season, this year she'll rediscover its sublime radiance, from sunlight on snow to a dreamy, falling-star shower over Lady's Lake.
The Witches of Thistle Grove #3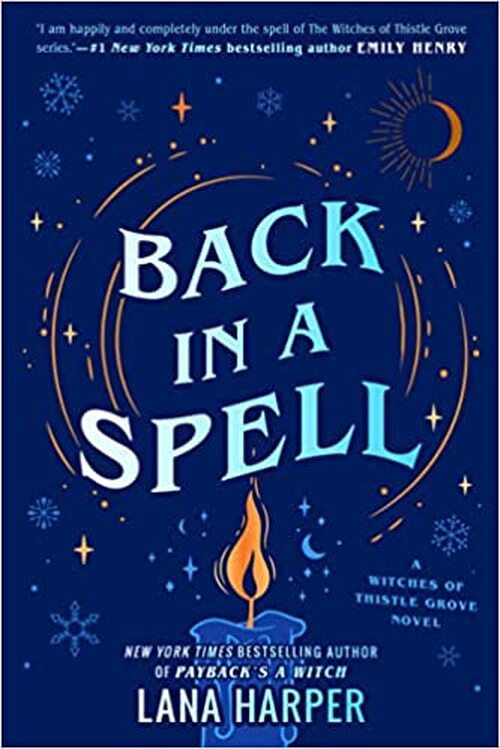 Even though she won't deny her love for pretty (and pricey) things, Nineve Blackmoore is almost painfully down-to-earth and sensible by Blackmoore standards. But after a year of nursing a broken heart inflicted by the fiancée who all but ditched her at the altar, the powerful witch is sick of feeling low and is ready to try something drastically different: a dating app.
At her best friend's urging, Nina goes on a date with Morty Gutierrez, the nonbinary, offbeat soul of spontaneity and co-owner of the Shamrock Cauldron. Their date goes about as well as can be expected of most online dates—awkward and terrible. To make matters worse, once Morty discovers Nina's last name, he's far from a fan; it turns out that the Blackmoores have been bullishly trying to buy the Shamrock out from under Morty and his family.
But when Morty begins developing magical powers—something that usually only happens to committed romantic partners once they officially join a founding family—at the same time that Nina's own magic surges beyond her control, Nina must manage Morty's rude awakening to the hidden magical world, uncover its cause, and face the intensity of their own burgeoning connection. But what happens when that connection is tied to Nina's power surge, a power she's finding nearly as addictive as Morty's presence in her life?
Romance Paranormal | Romance Sports [Berkley, On Sale: January 10, 2023, Trade Paperback / e-Book, ISBN: 9780593336106 / eISBN: 9780593336113]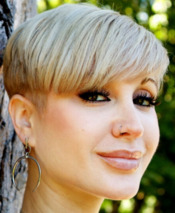 Lana is the author of four YA novels about modern-day witches and historical murderesses. Born in Serbia, she grew up in Hungary, Romania, and Bulgaria before moving to the US, where she studied psychology and literature at Yale University, law at Boston University, and publishing at Emerson College. She recently moved to Chicago with her family.
1 comment posted.