My bestselling K-9 Alaska series happened by accident.
When my editor asked me if I'd write a book featuring a hunky hero and a dog, I thought, "why not?" But it had to be different. If I was going to feature a K-9 in a key role, I wanted it to be one that wasn't seen all the time. So, I started researching.
What I discovered were Combat Tracker dogs, specially trained K-9s who can actually track back from the site of an explosion to the person who set the bomb. And I knew I had my story. Colter Hayes, a wounded and grieving ex-Marine, and his Combat Tracker dog Rebel, are hiding away from the world. I put them in the remote town of Desparre, Alaska, a place with a small population where people come to disappear. So, of course, that's where I also sent my heroine, Kensie Morgan, in search of the sister who's been missing since Kensie was a child.
That first book, K-9 Defense, was meant to be a standalone story. But before I even finished writing it, I knew I wanted to write more. Alaska Mountain Rescue, the story of Kensie's long lost sister Alanna and the rookie police officer who's convinced she's connected to a kidnapper, followed shortly after. But I couldn't stop there!
Desparre, Alaska isn't a real place. It was created from a combination of memories I have from visiting other remote Alaskan towns. Places where bears outnumbered people, where we joked that the mosquito must have been the state bird, where getting into town meant taking a plane that could also land on water, and where if you arrived in winter the weather could trap you until spring.
In K-9 Defense, a longtime local tells Kensie that "people come this far into the Alaskan wilderness for three reasons, honey. Either they love a good adventure, the kind that's as likely to get them killed as not. Or they want the entire world to leave them the heck alone. Or they've done something they don't want anyone to know about – probably something illegal – and they figure no one will ever track them down here."
How could I not set more stories in a place like this? Especially since I'd started to develop a cast of characters I wanted to explore more. In both K-9 Defense and K-9 Hideout, police chief Keara Hernandez is a background player. Everyone in town seems to like and respect her, but she stands apart. I knew she had a story. How had she ended up in this remote town, with no family or friends here? How, as a woman and an outsider, had she won over a police force full of mostly local men?
In K-9 Cold Case, I let readers into her story, how she left behind everything and everyone she knew after her police officer husband was murdered in their own backyard. How she took a job as a police chief in a tiny town she'd never even visited. She'd shared her history with almost no one until a bombing sends FBI Victim Specialist Jax Diallo and his K-9 therapy dog Patches to the nearby town of Luna.
It's not just that the bombing in Luna may be connected to her husband's murder back in Texas. It's also the way Jax gets through her defenses, the way he seems to understand her, that makes Keara open up. But Jax isn't an agent or an officer; he's trained to help victims, not to run into danger the way she is. So, when the bomber seems to target him, Keara wants Jax to leave – no matter what that will do to her heart.
After Keara and Jax, I had to give police officer Tate Emory his own story too. He's the only person in Desparre who knew anything about Keara's background before Jax, because he'd shared his own secret history with her. All through the last two books, Tate has been asking for a K-9. So, in K-9 Hideout, he finally gets one – Sitka, a rescue dog who rapidly thrives as a dual-purpose police dog. And just like her owner, she immediately takes to Sabrina Jones, a woman who's come to Desparre as a last desperate stop in a years-long journey to outrun her stalker.
Tate knows he has to help Sabrina, but he doesn't count on falling for her in the process. But his feelings can't matter, because his goal is to get her life back – and send her home to her friends and family. And he'll never be able to leave Desparre, not when he's been hiding here himself when revealing his true identity or leaving Desparre could mean the end of his life.
I've had so much fun creating stories in Desparre, so you probably won't be surprised to hear that I couldn't stop with Tate and Sabrina's story. I have two more K-9 Alaska stories in the works now. Until they release, though, I have a duo book out: K-9 Cold Case and K-9 Hideout have been re-released as a specially-priced duo in Tracking the Target! You can grab your copy of both books now at a lower price than buying them individually! And keep an eye out for the next two books in the series, tentatively titled K-9 Detection and K-9 Guardian.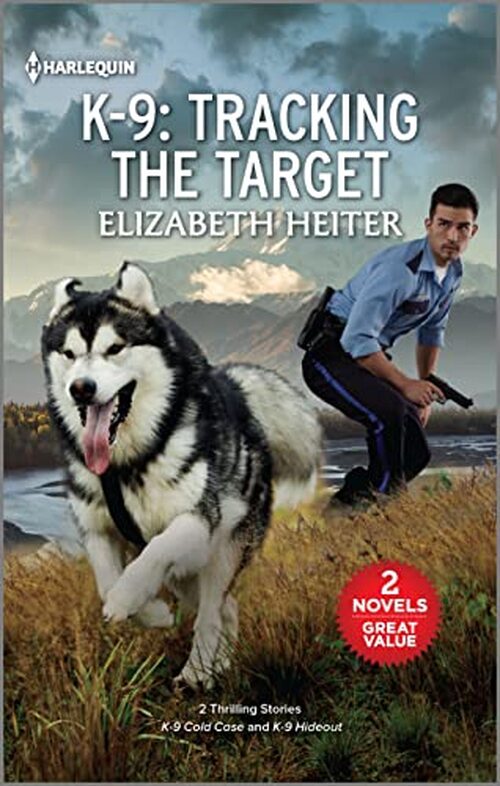 Hunting a dangerous prey
K-9 Cold Case
With the help of his K-9 companion, Patches, FBI victim specialist Jax Diallo vows to help police chief Keara Hernandez solve the attacks rocking their Alaskan community. Evidence suggests the crimes are connected to her husband's long-unsolved murder. And the strikes are becoming more personal. When dodging bullets becomes a daily event, Jax risks everything to keep his beautiful new partner from meeting a violent end…
K-9 Hideout
Police handler Tate Emory is thankful that Sabrina Jones saved his trusty K-9 companion, Sitka, but he didn't sign up for national media exposure. That publicity unveils his true identity to the dirty Boston cops he took down…and brings Sabrina's murderous stalker even closer to his target. With their covers blown, Tate will risk his life—and his guarded heart—to save Sabrina from a fatal end.
2 Thrilling Stories
K-9 Cold Case and K-9 Hideout
Romance Suspense [Harlequin, On Sale: December 27, 2022, Paperback / e-Book, ISBN: 9781335429995 / ]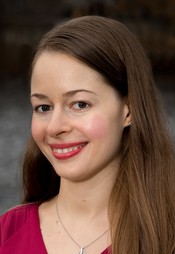 Publishers Weekly bestselling author ELIZABETH HEITER likes her suspense to feature strong heroines, chilling villains, psychological twists, and a little bit (or a lot!) of romance. Her research has taken her into the minds of serial killers, through murder investigations, and onto the FBI Academy's shooting range. Her novels have been published in more than a dozen countries and translated into eight languages; they've also been shortlisted for the HOLT Medallion, the Daphne Du Maurier award, the National Readers' Choice award and the Booksellers' Best award and won the RT Reviewers' Choice award.
The heroine of Elizabeth's Profiler novels was called "one of the most amazing characters created in print" by Fresh Fiction. Her novels have received praise from Lee Child, J.T. Ellison, Jeffery Deaver, Tess Gerritsen, R.L. Stine, Allison Brennan, Laura Griffin, Suzanne Brockmann, Hank Phillippi Ryan and Zoë Sharp.
2 comments posted.