Jennifer Vido: For readers new to your brilliantly inventive and deliciously witty metaseries, please give us a quick overview of the three previous titles—The Word is Murder, The Sentence is Death, and A Line to Kill.
Anthony Horowitz: A private detective – Daniel Hawthorne – has decided to hire an author to follow his investigations and write them as books. The idea is that they'll split the royalties 50/50. I'm the author he chose, and I have to say it hasn't been easy. Hawthorne's first case involved the murder of a lady hours after she had arranged her own funeral. Then he investigated the death of a divorce lawyer bludgeoned to death with a wine bottle. On our third outing, we were invited to a literary festival on the island of Alderney. There had never been a murder on the island until we arrived.
Jen: What inspired your new release, THE TWIST OF A KNIFE?
Anthony: The Twist of a Knife tells what happened when a play of mine – it was called Mindgame – opened in London. It was savagely reviewed by a critic called Harriet Throsby and the next day she was stabbed to death at her London home. The knife belonged to me. It had my fingerprints on it. One of my hairs was found on the body. I was immediately arrested and it seemed that Hawthorne was the only person who could save me from jail. Unfortunately, we were no longer on speaking terms…
Jen: What role does Sunday Times critic Margaret Throsby play in your personal and professional lives?
Anthony: I only ever met Ms Throsby once and I can't say she was very pleasant. But I want to make it clear that I did not kill her. I have no animus against critics who are, by and large, very decent people (even if they take against my work).
Jen: What happens with ex-detective Daniel Hawthorne that tarnishes your friendship and threatens your future?
Anthony: At the start of TOAK, I have told Hawthorne that I don't want to write any more books about him and he doesn't take this very well. I have nothing against him personally, by the way. It's just that I'm not ensure I enjoy being the sidekick in a series of murder mysteries – particularly as I never guess the ending.
Jen: Let's switch gears and talk about your current work in progress. If possible, please share a sneak peek with our readers.
Anthony: Well, my next book out will be a new Alex Rider adventure, aimed primarily at teens but I hope of interest to readers who grew up with Alex. It's called Nightshade: The Next Level and it's a direct sequel to Nightshade, the thirteenth book in the series. I'm also writing an eight -part murder story for TV, set in the Mexican jungle.
Jen: What's the best way for fans to stay connected with your latest happenings?
Anthony: You can always find me on Twitter. Or you can check my website.
Jen: What current or upcoming titles are on your To Be Read pile?
Anthony: I love the Eddie Flynn books by Stephen Cavanagh and I have his new one by my bed. It's called The Accomplice. Stephen King's Fairy Tale is on my pile. And I'm excited to see that Cormac McCarthy has a new book out at last: The Passenger.
Jen: Thank you for stopping by to chat about The Twist of a Knife. My hubby, sons, and I are huge fans. Best luck with your new release!
Anthony: Thanks, Jen. It was a pleasure.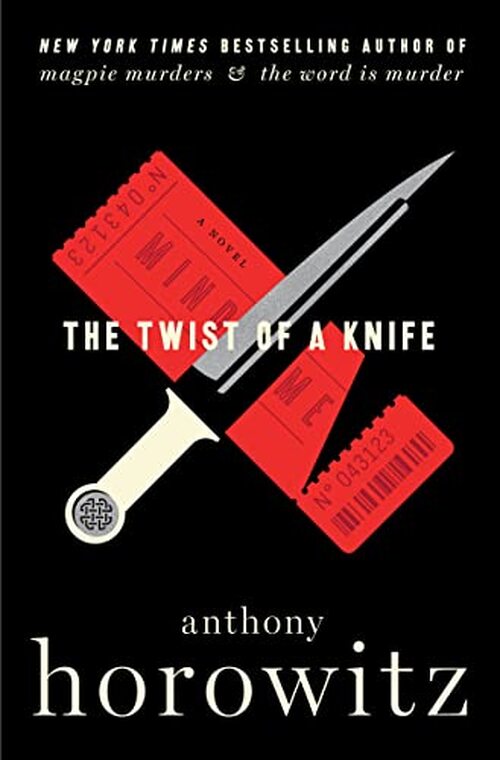 In New York Times bestselling author Anthony Horowitz's ingenious fourth literary whodunit following The Word is Murder, The Sentence is Death, and A Line to Kill, Horowitz becomes the prime suspect in a murder investigation—and only one man can prove his innocence: his newly estranged partner in solving crime, Detective Hawthorne.
"I'm sorry but the answer's no." Reluctant author, Anthony Horowitz, has had enough. He tells ex-detective Daniel Hawthorne that after three books he's splitting and their deal is over.
The truth is that Anthony has other things on his mind.
His new play, a thriller called Mindgame, is about to open at the Vaudeville Theater in London's West End. Not surprisingly, Hawthorne declines a ticket to the opening night.
The play is panned by the critics. In particular, Sunday Times critic Margaret Throsby gives it a savage review, focusing particularly on the writing. The next day, Throsby is stabbed in the heart with an ornamental dagger which turns out to belong to Anthony, and has his fingerprints all over it.
Anthony is arrested by an old enemy . . . Detective Inspector Cara Grunshaw. She still carries a grudge from her failure to solve the case described in the second Hawthorne adventure, The Sentence is Death, and blames Anthony. Now she's out for revenge.
Thrown into prison and fearing for both his personal future and his writing career, Anthony is the prime suspect in Throsby's murder and when a second theatre critic is found to have died in mysterious circumstances, the net closes in. Ever more desperate, he realizes that only one man can help him.
But will Hawthorne take the call?
Thriller [Harper, On Sale: November 15, 2022, Hardcover / e-Book, ISBN: 9780062938183 / ]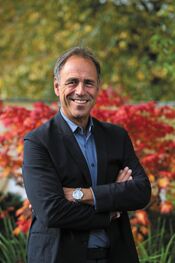 Anthony Horowitz is one of the most prolific and successful writers working in the UK – and is unique for working across so many media. Anthony is a born polymath; juggling writing books, TV series, films, plays and journalism.
Anthony was awarded an OBE for his services to literature in January 2014.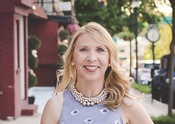 Jennifer Vido is best known for her nationally syndicated Jen's Jewels author interview column. A savvy book blogger she dishes the scoop on the latest happenings in the publishing business. As a national spokesperson for the Arthritis Foundation, she has been featured by Lifetime Television, Redbook, Health Monitor, The New York Times, The Baltimore Sun, Healthguru.com, and Arthritis Today. She is the author of the Piper O'Donnell Mystery series. Currently, she lives in the Baltimore area with her husband and two sons.
No comments posted.