It has been such a thrill to see the first two books in my K-9 Alaska series return as part of duo books (reprints with two books bundled together). First, K-9 Defense returned as part of Valiant Tracker (a duo with Elle James's Six Minutes to Midnight), then Alaska Mountain Rescue returned as part of Tracking a Fugitive (with Nicole Helm's Hunting a Killer).
But now, it may be an even bigger thrill to see two of my own books bundled together! In December, the third and fourth K-9 Alaska series books, K-9 Cold Case and K-9 Hideout, will return as K-9: Tracking the Target. And I can't wait to see heroes Jax Diallo and Tate Emory step back into the spotlight!
In some ways, Jax and Tate are very different types of heroes and I love that they're sharing a duo book. Jax, an FBI Victim Specialist, is a healer. His background is in psychology, not law enforcement, and he doesn't carry a weapon or have the power to make arrests. He's open and giving and a big contrast to the more secretive police officer Tate Emory, whose background is shrouded in mystery, even from the officers he works with every day. Tate is way more cautious, careful and methodical after surviving an attempt on his life at his old job.
They do have some similarities, though, including the way they fit into their roles at work. Jax isn't an agent; he's one of the only people in a non-officer role who travels to the scene of major crimes with his FBI agent colleagues. No matter how often he does workouts with his colleagues, or how much he knows about the psychology of criminals and victims alike, he still feels like an outsider, someone who isn't supposed to voice his opinion about a case, but to stick to his role of helping the victims.
Tate, although he has been an officer in the small, close-knit police force of Desparre for several years, still knows he's an outsider. No matter how close he might get to his fellow officers, he's always holding something back, a secret he can't share because it would be a risk to his own life and to theirs. Because of it, he's wary of forming true friendships, wary of connecting too closely with people he'll always be telling lies if they want to know anything about his background.
One of their most notable similarities is their affection for their K-9 partners. Jax found therapy dog Patches on the street, abandoned as a baby, and took her in, helping her transition from scared and alone to one of the FBI's most successful, loving therapy dogs. During the course of my K-9 Alaska series, Tate had been asking and asking his small Alaskan police department to fund a K-9 program. When they finally agreed, he was thrilled to adopt shelter dog Sitka, who quickly learned her role as a dual-purpose K-9 – and also Tate's companion at home.
While their approach to relationships might be different, they act on a similar instinct: a desire to protect, even at the cost of their own happiness. When Jax first meets Keara Hernandez, the police chief of the Alaskan town, Desparre, he's intrigued. He knows his stay in the small town is temporary and he shouldn't get attached, but the more he works with her, the harder it becomes. As a former psychologist, he doesn't want to act on their mutual attraction when she's still grieving the unsolved mystery of her husband's death years earlier. So, he tries to do what's best for them both: help her solve the bombing case threatening her small town and maybe at the same time, find the answers about her husband's killer. Give her some closure so she can move on.
For Tate, Sabrina Jones, the mysterious woman renting a cabin in the outskirts of Desparre, needs his help, and he knows it from the moment he meets her. She's been running from a stalker for two years, and he's determined to put an end to her running, give her a chance to return to her life. That life is far from the remote Alaskan town where he's been hiding from his own past threat. No matter how strong their connection is, he knows he can't share his own secrets. And when he finds her stalker, he'll have to let her go and cut ties for her safety.
It's a wild ride for both Jax and Tate. Not just helping victims at bombing sites and dodging a sniper's bullet for Jax and taking on a savvy stalker while trying to steer far from the limelight and his own dangerous enemies for Tate. But also falling for women they know they shouldn't pursue. Of course, knowing what you should do gets more complicated when you fall in love…
I hope you'll join Jax and Tate (plus their heroines, Keara and Sabrina, and their K-9s Patches and Sitka) in December and find out just how far these heroes will go to protect the ones they love…and what happens when it's time to say goodbye.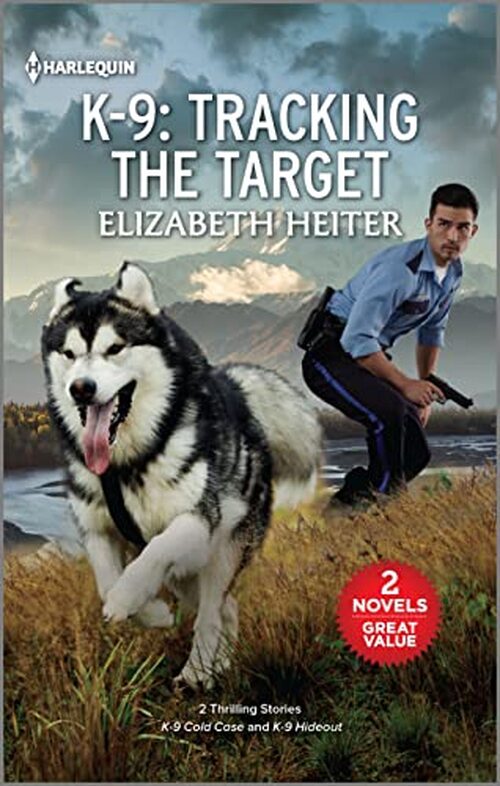 Hunting a dangerous prey
K-9 Cold Case
With the help of his K-9 companion, Patches, FBI victim specialist Jax Diallo vows to help police chief Keara Hernandez solve the attacks rocking their Alaskan community. Evidence suggests the crimes are connected to her husband's long-unsolved murder. And the strikes are becoming more personal. When dodging bullets becomes a daily event, Jax risks everything to keep his beautiful new partner from meeting a violent end…
K-9 Hideout
Police handler Tate Emory is thankful that Sabrina Jones saved his trusty K-9 companion, Sitka, but he didn't sign up for national media exposure. That publicity unveils his true identity to the dirty Boston cops he took down…and brings Sabrina's murderous stalker even closer to his target. With their covers blown, Tate will risk his life—and his guarded heart—to save Sabrina from a fatal end.
2 Thrilling Stories
K-9 Cold Case and K-9 Hideout
Romance Suspense [Harlequin, On Sale: December 27, 2022, Paperback / e-Book, ISBN: 9781335429995 / ]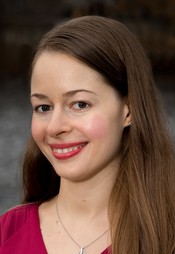 Publishers Weekly bestselling author ELIZABETH HEITER likes her suspense to feature strong heroines, chilling villains, psychological twists, and a little bit (or a lot!) of romance. Her research has taken her into the minds of serial killers, through murder investigations, and onto the FBI Academy's shooting range. Her novels have been published in more than a dozen countries and translated into eight languages; they've also been shortlisted for the HOLT Medallion, the Daphne Du Maurier award, the National Readers' Choice award and the Booksellers' Best award and won the RT Reviewers' Choice award.
The heroine of Elizabeth's Profiler novels was called "one of the most amazing characters created in print" by Fresh Fiction. Her novels have received praise from Lee Child, J.T. Ellison, Jeffery Deaver, Tess Gerritsen, R.L. Stine, Allison Brennan, Laura Griffin, Suzanne Brockmann, Hank Phillippi Ryan and Zoë Sharp.
No comments posted.