1--What is the title of your latest release?
2--What's the "elevator pitch" for your new book?
In the remote mountains of Washington state, wildlife biologist Alex Carter encounters an unsolved murder and a town in turmoil while in search of a mountain caribou, a majestic, all-but-vanished animal.
3--How did you decide where your book was going to take place?
I wanted to spin a suspenseful tale around the plight of mountain caribou, which used to live in the northeast corner of Washington state before they were driven to extinction there. The last two surviving animals, both females, were taken by Canada into British Columbia in 2019 because the American herd in Washington was virtually extinct.
4--Would you hang out with your protagonist in real life?
Absolutely. Alex Carter and I have a lot in common. We're both wildlife researchers and are passionate about conservation.
5--What are three words that describe your protagonist?
Compassionate, resourceful, determined.
6--What's something you learned while writing this book?
Mountain caribou are endangered due to a variety of factors, including the clearcutting of old-growth forests, habitat fragmentation, climate change, and more. I really dove into the process of getting a species listed on the U.S. Endangered Species Act. It's a very long process and is often delayed, leading to disastrous results. Once an animal is listed, the US Fish & Wildlife Service must come up with a recovery plan and designate critical habitat. However, this can take years and years, and the USFWS often misses deadlines for doing so. For instance, though the mountain caribou was listed in the Endangered Species Act in 1983, the U.S. Fish & Wildlife Service delayed designating critical habitats for decades. It was only after they were sued by environmental organizations that they finally designated habitat in 2012, but it was a very small area. By then, the South Selkirk herd of mountain caribou, our only herd left in the lower 48, had dwindled to unsustainable numbers. And now we no longer have any left.
7--Do you edit as you draft or wait until you are totally done?
I don't always write scenes in the order in which they will appear in the finished novel. So I'll write a scene, edit it, stick it in the master file, then write another scene, edit it, then stick it in the master file. When I have all of the scenes written, I'll then go through and edit the entire book in sequence.
8--What's your favorite foodie indulgence?
I'm a vegetarian, and I've really been enjoying digging into all the delicious plant-based meats that are available now. But my favorite dish is probably pad see ew jay, a vegetarian Thai dish with sweet noodles.
9--Describe your writing space/office!
My writing study is painted purple and red, and I have a few paintings and framed book covers on the walls. The paintings are a mix of my own work, drawings, and paintings by artists I love such as Harriet Taylor Peck and Andy Runton, and other art, like the movie poster for the 1932 version of The Mummy and a poster depicting North American bats. My studio is also often visited by my rescue rabbit, who has run of the house, but who likes to come into my studio and dig on my shoe if I'm not paying attention to her.
10--Who is an author you admire?
I think Robert McCammon is one of our finest contemporary writers. He can engage all the senses and depict vibrant characters so that I feel like I know those people and have been to the settings of his books. His novel Boy's Life is my favorite book.
11--Is there a book that changed your life?
Ishmael by Daniel Quinn really hit me close to home. Until I read that book, I felt like I was a total oddball with the way I thought about the world and our society. But reading that book made me realize that I wasn't alone and that there could be a way humanity could live less destructively and more in tune with the earth.
12--Tell us about when you got "the call." (when you found out your book was going to be published)/Or, for indie authors, when you decided to self-publish.
My first published novel was a media tie-in novel, an official novel for the TV show Buffy the Vampire Slayer called Night Terrors. I had submitted an outline for a novel based on the related TV show Angel, and the editor at Simon & Schuster wrote to me asking if I'd be willing to write a choose-your-own-adventure style book for Buffy instead. I jumped at the chance! I had a blast coming up with the plot and figuring out all the different endings.
My first original novel (that is, not a media tie-in novel) was published by Penguin a few years later. By then, I'd written another Buffy novel and attained other credits, such as writing material for several Star Wars video games. I started submitting my own original novel around. Titled Voracious, it is set in Glacier National Park, which is also where I'd written it, hunkering down in my tent at night and writing out scenes. I'd met Penguin editor Ginjer Buchanan at a conference and asked her if I could submit it. I was over the moon when she decided to publish it!
13--What's your favorite genre to read?
I love to read thrillers, especially those that incorporate science or history.
14--What's your favorite movie?
Nightbreed. It's a film written and directed by Clive Barker, and is quite unique, as the monsters in it are the good guys. Originally the studio that put it out wanted to go in a different direction than Barker did, so the result wasn't exactly true to his vision, editing out a lot of the scenes he had filmed. The movie has a strong fan following, though, and when the additional cut footage was found decades later, fans clamored for the studio to release it. I had the pleasure of seeing a rough VHS work print version of the complete film at a screening at the HP Lovecraft Film Festival in Portland with hundreds of other Nightbreed fans. It was fabulous! After the resulting fan outpouring, the studio then allowed a director's cut to be released, adhering to what Barker had originally intended. The result is amazing!
15--What is your favorite season?
Fall. I love seeing the leaves change colors. Halloween is my favorite time of year.
16--How do you like to celebrate your birthday?
My favorite thing to do is go with friends to Universal Studios' Halloween Horror Nights and Knotts Scary Farm in L.A. I love touring through the haunted mazes and seeing how much amazing creative work has gone into creating them.
17--What's a recent tv show/movie/book/podcast you highly recommend?
As for books, I love The Field Guide to Citizen Science: How You Can Contribute to Scientific Research and Make a Difference by Darlene Cavalier, Catherine Hoffman, and Caren Cooper. It has a wealth of projects anyone can contribute to, from monitoring the quality of dark skies, measuring water quality, studying monarch butterflies and ladybugs, to monitoring the weather, recording observations in nature, and many, many other projects that benefit nature. It's an extension of the website https://scistarter.org/, where people can find numerous interesting scientific projects to help with.
As for TV shows, two I've really been enjoying are Only Murders In the Building and The Orville. Both are hilarious, well-acted, and well-written.
18--What's your favorite type of cuisine?
I love Thai food.
19--What do you do when you have free time?
I love to learn, so I always have interesting projects and subjects to dive into when I have free time. Right now, I'm learning Polish and Navajo and taking concertina lessons to learn how to play Irish reels and jigs. I also love to paint and sketch in nature. I compose music, too.
20--What can readers expect from you next?
The fourth Alex Carter thriller, A Prowl of Jaguars, will be released in Fall 2023. In it, Alex must determine if any endangered jaguars are using a remote wildlife sanctuary in New Mexico, but she comes under threat from a violent militia group.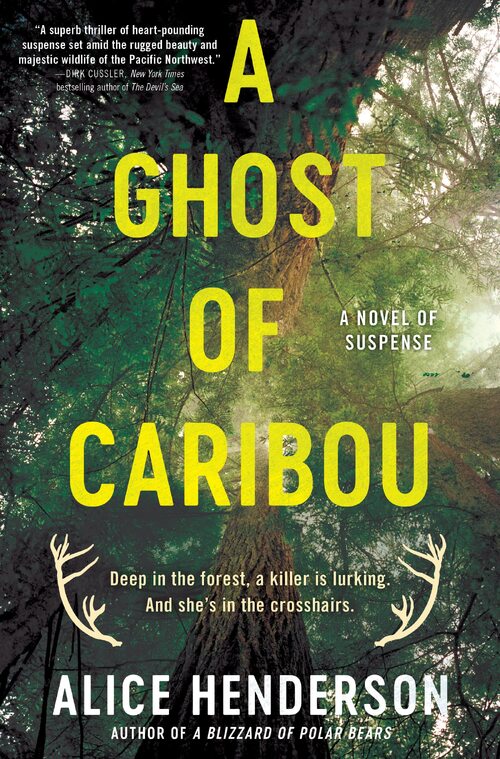 When a remote camera on a large, rugged expanse held by the Land Trust for Wildlife Conservation picks up a blurry image of what could be a mountain caribou, they contact Alex Carter to investigate. After all, mountain caribou went extinct in the contiguous U.S. years ago, and if one has wandered down from Canada, it's monumental.
But when Alex arrives on scene in the Selkirk mountains of northeastern Washington state, she quickly learns that her only challenge isn't finding an elusive caribou on a massive piece of land. The nearby townspeople are agitated; loggers and activists clash over a swath of old growth forest marked for clearcutting. The murdered body of a forest ranger is found strung up in the town's park, and Alex learns of a backcountry hiker who went missing in the same area the year before.
As she ventures into the forest in search of the endangered animal, she quickly finds herself in a fight for her life, caught between factions warring for the future of the forest and a murderer stalking the dense groves of ancient trees.
Suspense [William Morrow, On Sale: November 15, 2022, Hardcover / e-Book, ISBN: 9780063223004 / eISBN: 9780063223028]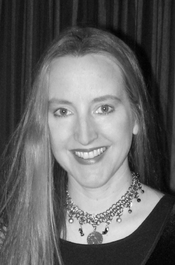 Alice Henderson is a writer of fiction, comics, and video game material. She was selected to attend Launchpad, a NASA-funded writing workshop aimed at bringing accurate science to fiction. Her love of wild places inspired her novel Voracious, which pits a lone hiker against a shapeshifting creature in the wilderness of Glacier National Park.
Her novel Fresh Meat is set in the world of the hit TV series Supernatural. She also wrote the Buffy the Vampire Slayer novels Night Terrors and Portal Through Time. She has written short stories for numerous anthologies including Body Horror, Werewolves & Shapeshifters, and Mystery Date.
While working at LucasArts, she wrote material for several Star Wars video games, including Star Wars: Galactic Battlegrounds and Star Wars: Battle for Naboo. She holds an interdisciplinary master's degree in folklore and geography, and is a wildlife researcher and rehabilitator. Her novel Portal Through Time won the Scribe Award for Best Novel.
No comments posted.