1--What is the title of your latest release?
2--What's the "elevator pitch" for your new book?
A troubled duke in need of a wife + an awkward entomologist in need of a husband = a marriage of convenience that will not definitely NOT end in "feelings".
3--How did you decide where your book was going to take place?
I created the Isle of Synne, the fictional English seaside resort that my last series was set on, and I just couldn't bring myself to leave its idyllic shores and quirky characters. Luckily the Isle of full of romantic misfits fairly begging for their happily-ever-afters to be told.
4--Would you hang out with your heroine in real life?
Absolutely! She's quirky and awkward, and absolutely brilliant.
5--What are three words that describe your hero?
Troubled, supportive, delicious
6--What's something you learned while writing this book?
All about the life cycle of the tansy beetle. I seriously didn't realize they were such fascinating creatures.
7--Do you edit as you draft or wait until you are totally done?
Oh, I definitely edit as I go. I outline very little of my books before I write, and am very character driven, so my characters tend to take control. Which can be inconvenient at times because they just will not do what I want them to do!
8--What's your favorite foodie indulgence?
I'm not big on fancy dishes, but I do love Korean BBQ - oh my goodness, my mouth is watering just thinking of it.
9--Describe your writing space/office!
We converted a small outdoor shed for me, and I adore it. There's a wall of shelves for books, a lovely old desk we found used and fixed up, and plenty of cushiony spots for my dog.
10--Who is an author you admire?
Alyssa Cole; she's AMAZING.
11--Is there a book that changed your life?
Under Gypsy Skies by Kathryn Kramer. I came across it as a bright-eyed thirteen year old in a Waldenbooks, and it started my deep love for historical romance.
12--Tell us about when you got "the call." (when you found out your book was going to be published)
I was at a local bakery with my writing group for our weekly meet-ups when my agent called to tell me that Grand Central Forever wanted to publish my Isle of Synne books. I was so overwhelmed with happiness I had to rush outside so I wouldn't shout the place down.
13--What's your favorite genre to read?
This should probably come as no surprise but - historical romance. It's seriously my passion.
14--What's your favorite movie?
That's a tough one. I would say the movie I tend to go back to and re-watch over and over, my comfort watch, is French Kiss.
15--What is your favorite season?
Autumn. I love the crispness to the air and the wonderful colors and the slow fall into winter.
16--How do you like to celebrate your birthday?
I used to love going someplace special, like the beach or a famous touristy spot (and in the SF Bay Area there are plenty of those). Now I just like a nice quiet day watching my favorite movies and getting takeout. And having an apple pie instead of a birthday cake; that is a MUST.
17--What's a recent tv show/movie/book/podcast you highly recommend?
Doctor Who. I'm obsessed, a true Whovian.
18--What's your favorite type of cuisine?
I'd say Japanese food.
19--What do you do when you have free time?
Absolutely nothing! It's wonderful; there's nothing this introvert loves more than hanging around the house.
20--What can readers expect from you next?
More Isle of Synne! I have so many Synne stories aching to be told.
Synneful Spinsters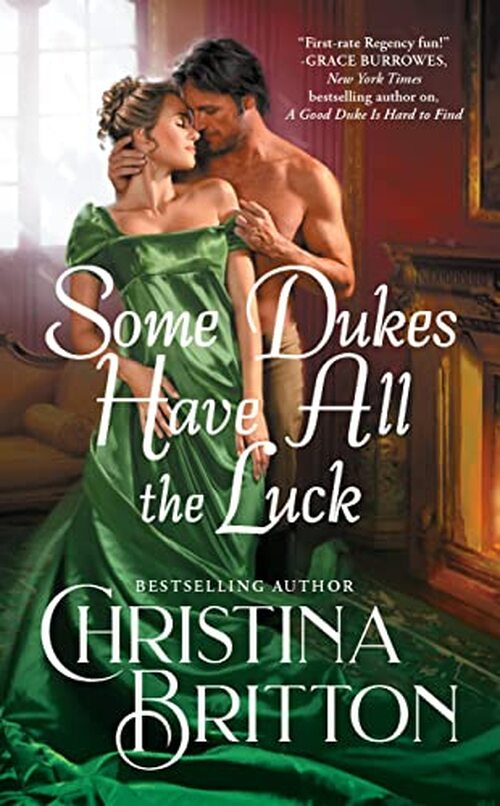 Ash Hawkins, Duke of Buckley, no more wants to marry than he wants a stick in his eye. As the owner of a gaming hell, he is all too aware the odds of a happy marriage are against him. But raising his three rebellious wards alone is proving more than he can handle. He needs to find someone who stands to benefit from a marriage of convenience as much as he does. Someone logical, clinical, and rational. And in a stroke of luck, he quite literally stumbles over just such a woman.
After years of ridicule for being more interested in bugs than boys, Bronwyn has accepted that she'll never marry for love. Her parents, however, are threatening to find her a husband. Bronwyn doesn't need any scientific research to show her Ash has secrets. But his proposal would give her the freedom to continue her entomology research and perhaps finally get published. Just as long as she can keep her mind on her work and off his piercing eyes, broad shoulders, and wicked, wicked tongue.
Romance Historical [Forever, On Sale: November 8, 2022, Mass Market Paperback / e-Book, ISBN: 9781538710401 / eISBN: 9781538710418]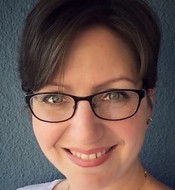 Happily Ever Afters in Corsets and Cravats
Christina Britton developed a passion for writing romance novels shortly after buying her first at the tender age of thirteen. Though for several years she turned to art and put brush instead of pen to paper, she has returned to her first love and is now writing full time. She spends her days dreaming of corsets and cravats and noblemen with tortured souls.
She lives with her husband and two children in the San Francisco Bay Area. She is a 2017 RWA® Golden Heart® winner, as well as a double finalist in the 2019 RWA® Rita® awards.
No comments posted.