Instead of trying to find your perfect match in a dating app, we bring you the "Author-Reader Match" where we introduce you to authors you may fall in love with. It's our great pleasure to present Mindi Briar!
Writes:
I write adventurous, romantic stories set in space. If you prefer your sci-fi gritty and dark with extra science, hold the feelings - then I'm sorry to disappoint! My niche is soft sci-fi and space fantasy. I strive to create an accessible, human-relationship-focused, optimistic, and queer-inclusive future that feels like a place I'd like to live in.
My debut novel, ADRIFT IN STARLIGHT, follows a courtesan who's paid to seduce an asexual woman, except their plans get derailed (and inconvenient feelings start to grow) when the two of them accidentally resurrect a fossilized alien and have to go on the run together.
My new release, PETRICHOR BLOOMS, takes place in the same universe as the first book but stands alone. Find the blurb below!
About:
I work in a library for my day job, which is kind of like being a kid who works in a candy shop. I've been obsessed with sci-fi/fantasy books since middle school and have been writing at least that long. When I'm not feeding my book addiction, I can usually be found snuggling my cats Comma, Apostrophe, and Nimi, sipping decaf tea, daydreaming of world travel, catching Pokemon, playing Mass Effect with my husband (who, incidentally, did the interior illustrations for Adrift in Starlight!), and sometimes Scottish country dancing.
What I'm looking for in my ideal reader match:
You agree that friends can be family
You're spontaneous - you don't mind being taken on a wild ride!
You're a sweet romantic at heart. You like to read about supportive and kind relationships.
You're an LGBTQIA+ ally. Everyone deserves their HEA!
You love books by Emily Skrutskie, Everina Maxwell, Becky Chambers, Jessie Mihalik, and/or Amie Kaufman.
What to expect if we're compatible:
A heaping dash of adventure
Asexual representation in a queer-inclusive future
Romance with mild to medium spice level
Teleporting alien dragons
Found family
Solarpunk vibes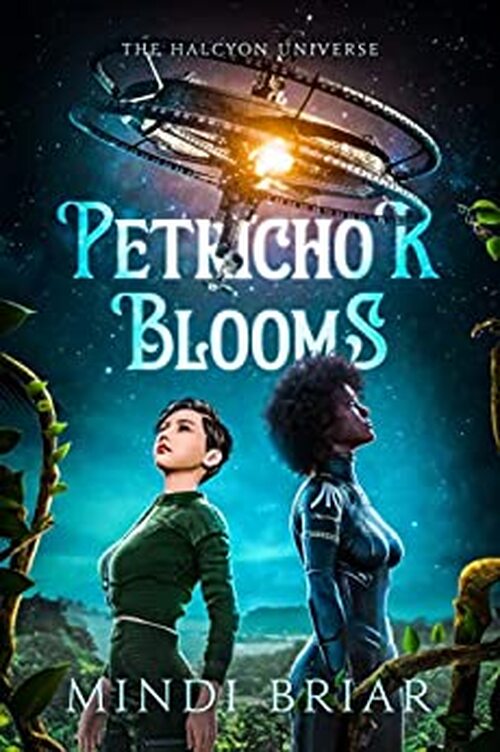 The hardiest love blooms in the rockiest soil.

Danya Xiang would rather dig potatoes than wield a blaster. Raised as a member of the Greenjacket rebel organization, she's content to stay away from military glory and spend her days in food production—until her soldier twin, Nox, is injured right before a mission. Nox begs Danya to take her place, hoping to use their secret telepathic link to spy through Danya's eyes.

Reluctantly, Danya agrees. But her loyalty to the Greenjackets is stretched to its limits when she's asked to capture university student Amy Ediya, whose mother's valuable genetics research has been missing for a decade. The Greenjackets are convinced that Amy has it hidden.

Danya realizes that, while Amy may not have the research, she's the only one who can find it. The two of them desert the Greenjacket army and Amy's university studies to embark on a quest for Amy's estranged family. As trust grows between them, attraction blooms, too. But that only means they have more to lose when the search draws them into danger.
Romance Science Fiction [City Owl Press, On Sale: November 8, 2022, e-Book, ISBN: 9781648982569 / eISBN: 9781648982576]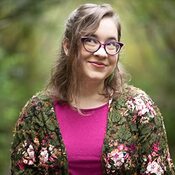 Mindi Briar's favorite book as a child was "Commander Toad in Space," an early sign that she was destined to become a gigantic nerd. She lives in the Seattle area with her husband and three cats, two of whom are named after punctuation marks. She will be your friend if you offer tea, or if you want to talk about Star Wars.
No comments posted.