1--What is the title of your latest release?
LOVE AND WAR IN THE JEWISH QUARTER
2--What's the "elevator pitch" for your new book?
Against the backdrop of military conflict, political tumult, and oppression, Love and War in the Jewish Quarter unfolds a tender and tension-packed story of forbidden love between Soleiman, who should be looking for a Jewish wife to raise his daughter, and Velvet, the Muslim wife of the ruthless Governor General, the most powerful man in the country. How it all ends is both heartbreaking and hopeful.
3--How did you decide where your book was going to take place?
Many years ago, when I was in my early twenties, my grandfather, over a cup of rose petal tea, recounted an incident in his past, which continued to brew in my head for many years. He had been Reza Shah's dentist, my grandfather told me, during a time of tumult in Iran, a time of change and many difficulties for the Jewish community. Yet, my grandfather was chosen to take care of the opium-ravaged teeth of the king. But there was a major problem. My grandfather was Jewish. And Jews were believed to be najes, or impure. The imposing king directed his frightening black stare at my grandfather and said, "Solve the problem, Habib! Recite the oath of Shahada and convert to Islam."
"His majesty," my grandfather had replied, aware he might be uttering his last words. "A man who turns his back on his faith is a traitor. And his majesty will not want a traitor to take care of him."
For a historical novelist, such as myself, this family history was irresistible. But not until six years ago was I ready to write Love and War in the Jewish Quarter. I set the story of my protagonist, Soleiman Yaran, against the backdrop of the tumultuous years of 1941 through 1944, when World War II raged around the world. And Iran, despite her declaration of neutrality, was invaded by the Allies, who used the Trans-Iranian Railway as a major corridor for the transport of war material.
4--Would you hang out with your protagonist in real life?
Oh, yes! Yes, I would definitely hang out with Soleiman if I was lucky enough for him to appear in my path in real life. As the story developed, and I began to understand Soleiman's character and recognize the workings of his inner thoughts—his nobility, wisdom, romantic tendencies and, yes, his shortcomings—I fell in love with him. I even forgave him for taking so long to accept and acknowledge the influence of his superstitious aunt on his daughter. He is a dentist, after all, and it's understandable for him to be immersed in his own scientific world.
5--What are three words that describe your protagonist?
Brave. Wise. Romantic.
6--What's something you learned while writing this book?
In my voluminous research, I learned how instrumental Iran was from 1941 through 1944, during World War II, in the fight again Hitler. I learned that life could throw such enormous obstacles in one's path, as it does in Soleiman and Velvet's paths, that the most intelligent and resourceful of people find themselves having to choose between two or more impossible alternatives. And, in the end, it is these choices that shape our characters. And, most of all, I learned that love could burrow deep and bloom in the most inhospitable of situations.
7--Do you edit as you draft or wait until you are totally done?
Oh my! I wish I had the discipline to wait until I'm done with my first draft before I begin the process of editing. Alas, I can't help but keep editing as I go along, each sentence, each paragraph, each page. And then, I write and rewrite a million times until I believe it's the best I can do. But even then, I never read my books when they are published because I know I'll always find things I'd want to change. And that's crazy making for a hopeless perfectionist such as myself.
8--What's your favorite foodie indulgence?
Hazelnut truffle chocolate. Decadent. Yum!
9--Describe your writing space/office!
Depending on the stage I am in my writing; you might find me in a different corner of my house, in a coffee shop, or in a corner of a quiet restaurant, although this stopped during the pandemic. For the creative process, I work on a big-screened desktop computer in my office, with my research books at arm's length on shelves behind me, and a large window through which I can see the Santa Monica Mountains, red-tiled rooftops of houses, and the leafy tops of lots of green trees. For the process of editing, I work on a laptop on a lap desk in a comfortable chair in the corner of the den, with no inviting view of nature to distract me.
10--Who is an author you admire?
Gabriel Garcia Marquez. Toni Morrison.
11--Is there a book that changed your life?
A Hundred Years of Solitude by Gabriel Garcia Marquez. Toni Morrison's The Bluest Eye.
12--Tell us about when you got "the call." (when you found out your book was going to be published)/Or, for indie authors, when you decided to self-publish.
Despite this being my fifth novel, the excitement of finding out your book is going to be published, never diminishes. I found out Love and War in the Jewish Quarter was going to be published by Post Hill Press when I was home, and I got the call. I screamed with joy, promptly jumped on my husband, and hung around his neck so that both of us fell screaming and laughing to the ground. Fortunately, and surprisingly, no bones were broken.
13--What's your favorite genre to read?
Historical novels. Magical Realism.
14--What's your favorite movie?
Gone with the Wind. The scene when Scarlet O'Hara says: "As God is my witness, I'll never be hungry again!" is a classic and a lesson in writing. Every book should have an "I'll never be hungry again!" moment of change and realization and hope when the protagonist vows to create a better life.
15--What is your favorite season?
Spring and its cherry blossoms, remind me of Noruz, the Persian New Year, when the streets were fragrant with the scent of blossoms and expectation.
16--How do you like to celebrate your birthday?
I'd like to be spoiled, pampered, and surprised. Preferably in the company of my loved ones and close to the serenity of a body of water—Lake Tahoe comes to mind. Magnificent. Okay, I confess, I'm spoiled. And why not? Life is too short.
17--What's a recent tv show/movie/book/podcast you highly recommend?
I just watched Good Luck to you Leo Grande with Emma Thompson and Daryl MacCormack. Emma Thompson's acting is Oscar-worthy and Daryl MacCormack is candy for the eyes. And the subject matter is relevant and important. Watch it and you'll see why Thompson is a brave woman and why she deserves a second Oscar for her courage.
18--What's your favorite type of cuisine?
Persian food—the healthiest and the most delicious. You'll find a lot of mouth-watering scenes of such food in Love and War in the Jewish Quarter.
19--What do you do when you have free time?
I hike, walk, read, and then read again. I used to go to the movies often, but the pandemic put a stop to that. I now watch movies on TV.
20--What can readers expect from you next?
I won't yet give away the subject of my next book, but I can tell you that it will be set at another time and place because I love to learn about new eras and cultures in the process of research. But seriously, have some pity on me. Are you asking me when I plan to have another child when I just gave birth?!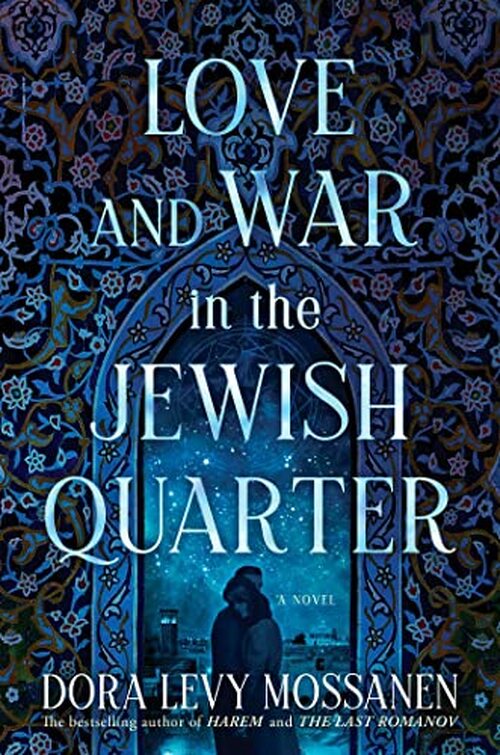 A breathtaking journey across Iran where war and superstition, jealousy and betrayal, and passion and loyalty rage behind the impenetrable walls of mansions and the crumbling houses of the Jewish Quarter.
Against the tumultuous background of World War II, Dr. Yaran will find himself caught in the thrall of the anti-Semitic Governor General, the most powerful man in the country. Dr. Yaran falls in love with the Governor General's defiant wife, Velvet, upending not only the life of the doctor's beloved daughter, but the entire community. In his quest to save everything and everyone he loves, Dr. Yaran will navigate the intersections of magic, science, lust, and treachery. His sole ally is the Governor General's servant, an exotic eunuch, who will do anything to aid his mistress in her dangerous quest to attain forbidden love.
Fiction | Historical [Post Hill Press, On Sale: November 8, 2022, Hardcover / e-Book, ISBN: 9781637585566 / ]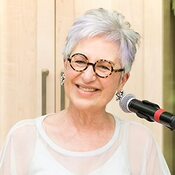 Dora Levy Mossanen is an internationally acclaimed bestselling novelist, a writer for Huffington Post, and book reviewer for The Jewish Journal. Born in Israel, Dora moved to Iran at the age of nine, and has lived in Los Angeles since the onset of the Islamic Revolution in 1979.
Her widely acclaimed novels Harem, Courtesan, The Last Romanov, and Scent of Butterflies have been translated into numerous languages and distributed worldwide.
She is the recipient of the prestigious San Diego Editors' Choice Award and Best Historical Novel of the Year from The Romantic Times. She has been featured in various publications and media outlets, including Sh'ma, The Los Angeles Times, KCRW, Radio Iran, Radio Russia, and JWT, and has appeared on numerous television programs.
No comments posted.