Instead of trying to find your perfect match in a dating app, we bring you the "Author-Reader Match" where we introduce you to authors you may fall in love with. It's our great pleasure to present Lindsey Kelk!
Writes:
Romcoms that are as heavy on the rom as they are on the com, like THE CHRISTMAS WISH, an adorable and hilarious romcom about Gwen, a recently single London lawyer who returns to her family home in the English countryside and finds herself stuck in a never-ending Christmas.
About:
I'm a Brit living in Los Angeles, so my sense of humor is definitely my strongest attribute. When I'm not writing romcoms, I'm probably watching movies with my husband, taking endless photos of my two cats, or recording one of my podcasts – Full Coverage, an award-winning beauty podcast, or Tights and Fights, a podcast all about pro-wrestling. No, really. I'm obsessed with wrestling, ask me anything.
What I'm looking for in my ideal reader match:
Someone who loves to laugh
Someone who knows all the words to All I Want For Christmas Is You
Someone with a soft spot for a sexy English hero and quirky British family
Someone looking for a steamy scene in a swimming pool
Pop culture lover
Swiftie forever
A warm-hearted softy who loves to see a woman find herself alongside her love story
What to expect if we're compatible:
A friends-to-lovers romance
A snowy English village and Christmastime frolics
Endless belly laughs
A swoon-worthy doctor hero (who can also cook)
A relatable heroine you can't help but root for
Hidden pro-wrestling references
Not-so-hidden Taylor Swift references
Guaranteed warm, fuzzy festive feelings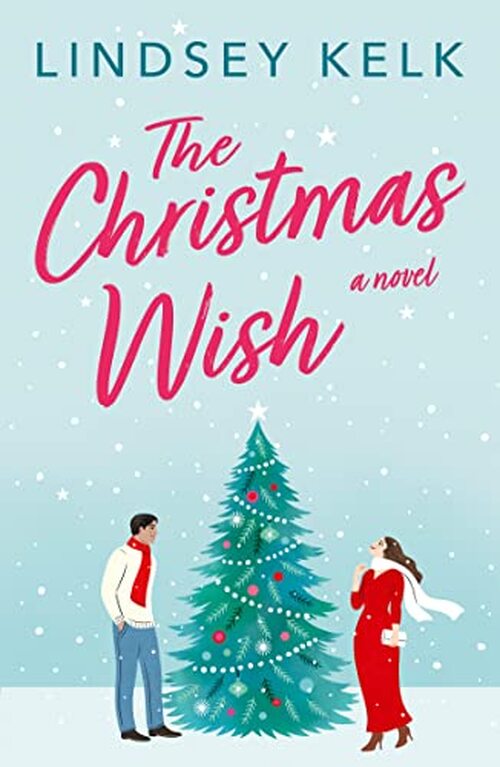 What if it really was Christmas every day?
Gwen has had quite the year. Newly single and in trouble at work, a family Christmas could be exactly what she needs – fresh country air, piles of presents and festive films. But since when were families relaxing? Between her parents interfering in her love life, fighting with her sister and an awkward run-in with Dev, the boy next door, Gwen is grateful that Christmas only comes but once a year.
But when someone in her family makes a Christmas wish, she wakes up to discover she has to relive the day all over again.
And again.
And again.
As Gwen does her best to grant the wish, she begins to realize that even the people closest to us have secrets of their own, and just because her heart is broken, doesn't mean it can't be fixed with a little Christmas magic…
Romance Comedy | Holiday | Romance Holiday [HarperCollins Publishers, On Sale: November 8, 2022, Paperback / e-Book, ISBN: 9780008544645 / eISBN: 9780008546298]
No comments posted.