Instead of trying to find your perfect match in a dating app, we bring you the "Author-Reader Match" where we introduce you to authors you may fall in love with. It's our great pleasure to present Lenore Borja!
Writes:
As a debut author, I might be new to the scene, but I've been creating stories for as long as I can remember. As a child, I'd stare out the window, elaborate daydreams dancing through my head. Later, while studying to be an actor, I'd write pages of backstory for my characters, diving deeper into their lives than the scene required. Eventually, I had characters to create and stories of my own to tell, and my first novel, THE LAST HUNTRESS, was born. THE LAST HUNTRESS is a YA fantasy that takes you to a realm behind the mirror where demons lurk, infecting humanity through its reflections. You'll join Alice and her three best friends as they uncover an ancient plot that threatens the future of our world. This is a romantasy that celebrates the magic of female friendships and demonstrates how far we'll go to save the people we love.
About:
Writer seeks reader who loves an urban fantasy with strong female characters, gods, and goddesses, loads of adventure, and a timeless romance. Bonus points if you enjoy snappy dialogue and moments of deadpan humor. I'm looking for readers willing to put their trust in the story. Even if things don't turn out the way you expect, know I have your best interests at heart. I promise you'll get your happy ending! And despite this being the first book in a series, there is no cliffhanger. Rest assured; resolution awaits. So if this sounds like your kind of match, grab a cup of hot cocoa, sit back, and enjoy the read! If you need me, I'll be home in Colorado either reading, writing, or binge-watching Netflix with my husband and a spoiled cat named Maximus.
What I'm looking for in my ideal reader match:
Enjoys magic and whimsy but isn't afraid of a little darkness
Craves female characters who hold their own and don't need saving
Likes their villains ruthless yet entertaining
Appreciates smart and witty banter
Loves stories about sisterhood, fated love, and soulmates
What to expect if we're compatible:
Happily ever after or happy for now
Humor, sarcasm, and occasionally some snark
Characters who surprise you
Heartbreaking romance
Adventure with plenty of twists and turns
Mirror Realm Series #1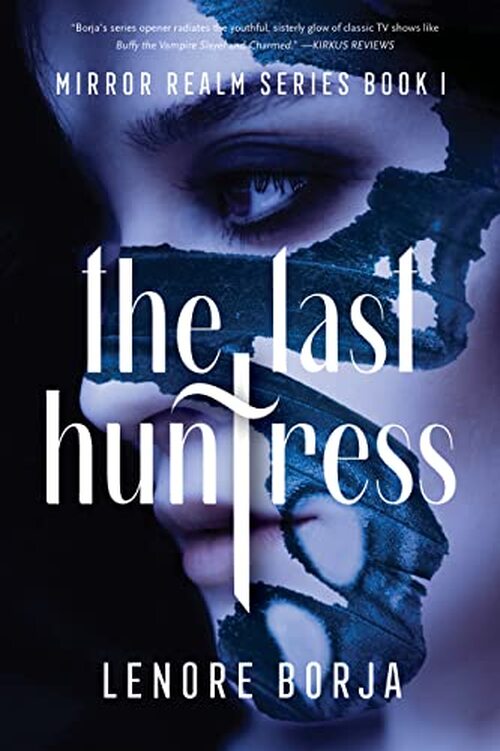 Alice Daniels has a problem. Her reflection keeps misbehaving when she looks in the mirror - and the longer she ignores it, the harder it tries to get her attention. On her eighteenth birthday, she learns why: she is a huntress, someone gifted with the power to enter mirrors and the magical world that exists beyond. But with this power comes immense responsibility, for in the Mirror Realm lurks an evil that has infected the human race for centuries: demons. It is up to her and her three huntress sisters - with the help of one handsome and overbearing protector - to hunt and banish this evil one demon at a time, thereby keeping the chaos in check. But when an ancient god pays Alice a visit that turns deadly, it is clear the Mirror Realm is more than it seems, and she soon finds herself in a race against time to save the life - and soul - of the one man the gods are determined to never let her have.
The Last Huntress is a story of redemption and sacrifice, the bonds of true sisterhood, and the impossible, sometimes frightening, things we'll do for love.
Young Adult Paranormal [SparkPress, On Sale: November 1, 2022, e-Book, ISBN: 9781684631735 / ]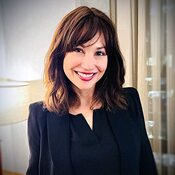 Lenore Borja grew up in Phoenix, Arizona. She attended Arizona State University before moving to New York City to study acting at The American Academy of Dramatic Arts. After a brief career as an actress, she spent several years working in executive search and human resources in New York and San Francisco. She now resides in Fort Collins, Colorado with her husband and a bossy feline named Maximus. When she's not writing, she enjoys adventure travel and anything that gets the heart racing, whether it's hiking, running, or getting lost in a good book.
No comments posted.