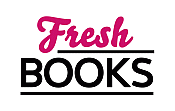 May Books for you!
David Baldacci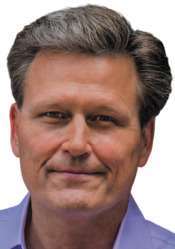 Photo Credit: Guy Bell

David Baldacci published his first novel, Absolute Power, in 1996. A major motion picture adaptation followed, with Clint Eastwood as its director and star. In total, David has published 30 novels; all have been national and international bestsellers, and several have been adapted for film and television. His novels have been translated into more than 45 languages and sold in more than 80 countries; over 110 million copies are in print worldwide. David has also published four novels for younger readers, including the #1 bestseller The Finisher, which is in development for feature film.
A lifelong Virginian, David received his Bachelor's degree from Virginia Commonwealth University and his law degree from the University of Virginia School of Law, after which he practiced law in Washington, D.C.
David and his family live in Virginia.
Interviews for David Baldacci
Talking about 'The Escape' with David Baldacci
The Escape
December 11, 2014
Log In to see more information about David Baldacci
Log in or register now!
Series
John Puller | Vega Jane | Amos Decker | Atlee Pine
Books:
Long Shadows, September 2023
Paperback
Total Control, August 2023
Mass Market Paperback
The 6:20 Man, June 2023
Paperback
Simply Lies, April 2023
Hardcover / e-Book / audiobook
Mercy, March 2023
Atlee Pine #4
Mass Market Paperback / e-Book
Dream Town, March 2023
Archer Series #3
Paperback / e-Book
A Gambling Man, December 2022
Aloysius Archer Series #2
Mass Market Paperback / e-Book
Long Shadows, October 2022
Memory Man Series # 7
Hardcover / e-Book
Hour Game, September 2022
King & Maxwell Series # 2
Paperback / e-Book
The 6:20 Man, August 2022
Hardcover / e-Book
Mercy, June 2022
Atlee Pine # 4
Paperback / e-Book
Dream Town, April 2022
An Archer Novel
Hardcover / e-Book
Daylight, March 2022
Atlee Pine # 3
Mass Market Paperback / e-Book
The Camel Club, January 2022
Camel Club #1
Paperback / e-Book
Mercy, November 2021
Hardcover
Mercy, November 2021
Atlee Pine Series #4
Hardcover / e-Book
A Gambling Man, October 2021
Aloysius Archer Series #2
Paperback / e-Book
Walk the Wire, September 2021
Amos Decker Series #6
Mass Market Paperback / e-Book
Deliver Us from Evil, July 2021
Paperback / e-Book
Daylight, June 2021
Atlee Pine Series #3
Paperback / e-Book
Daylight, November 2020
Atlee Pine #3
Hardcover / e-Book
One Good Deed, September 2020
Mass Market Paperback
A Minute to Midnight, June 2020
Atlee Pine #2
Paperback / e-Book (reprint)
Walk the Wire, April 2020
Memory Man #6
Hardcover / e-Book
Long Road to Mercy, February 2020
Atlee Pine #1
Mass Market Paperback / e-Book (reprint)
One Good Deed, February 2020
Paperback / e-Book (reprint)
A Minute to Midnight, November 2019
Paperback / e-Book
A Minute to Midnight, November 2019
Atlee Pine #2
Hardcover / e-Book
One Good Deed, August 2019
Hardcover / e-Book
Long Road to Mercy, June 2019
Atlee Pine
Paperback / e-Book (reprint)
Redemption, April 2019
Mass Market Paperback / e-Book
The Fallen, March 2019
Mass Market Paperback
Total Control, February 2019
Paperback
Long Road to Mercy, November 2018
Atlee Pine
Hardcover / e-Book
The Winner, September 2018
Paperback
The Fallen, April 2018
Amos Decker #4
Hardcover / e-Book
No Man's Land, August 2017
Mass Market Paperback
The Width of the World (Vega Jane, Book 3), March 2017
Hardcover
The Last Mile, April 2016
Amos Decker #2
Hardcover / e-Book
The Keeper, September 2015
Vega Jane #2
Hardcover / e-Book
The Escape, December 2014
John Puller #3
Hardcover / e-Book
Faceoff, June 2014
Hardcover / e-Book
The Target, May 2014
Hardcover / e-Book
The Finisher, March 2014
Vega Jane #1
Hardcover / e-Book
The Forgotten, December 2012
John Puller #2
Hardcover / e-Book
The Innocent, April 2012
Hardcover / e-Book
Zero Day, November 2011
John Puller #1
Hardcover / e-Book
One Summer, June 2011
Hardcover / e-Book
Deliver Us From Evil, April 2010
Hardcover
True Blue, November 2009
Hardcover
First Family, May 2009
Hardcover
Divine Justice, November 2008
Hardcover
The Whole Truth, April 2008
Hardcover
Stone Cold, November 2007
Hardcover
The Collectors, September 2007
Paperback (reprint)
Simple Genius, May 2007
Hardcover
Wish You Well, April 2007
Paperback (reprint)
The Collectors, October 2006
Hardcover
The Camel Club, August 2006
Camel Club Series, #1
Paperback (reprint)
The Camel Club, October 2005
Hardcover
Hour Game, September 2005
Paperback (reprint)
Christmas Train, November 2004
Paperback
Last Man Standing, September 2002
Mass Market Paperback