A SUCKER FOR YOU by Marlene Perez, Copyright © 2022, Excerpt with Permission from Entangled

"Finally, I tiptoed back into the bedroom. Vaughn was still sprawled out on the bed, sound asleep. I couldn't stop staring at the pulse at his neck. My fangs came down, and a voice in my head urged me to bite, to drink. Instead, I grabbed my phone. I wouldn't put Vaughn in danger just to appease my vamp hunger. "Rose, I need you," I whispered. "Something's wrong. Come here as soon as you can." I managed to walk into the living room and waited until I heard a soft knock. "What's wrong?" Rose asked. She had her portable
apothecary with her. I told her about the green bile, the bloodlust, everything. She frowned. "I'll need a lock of your hair or a bit of your blood," she said, then looked at my eyes. Something in them made her add hastily, "Hair, I think." She took out a tiny pair of scissors and snipped at my hair. "You may as well cut it all," I joked. "It's been growing faster than ever lately." Her lips didn't even turn up as she mixed together a few
ingredients and then dipped the lock of hair into the vial.
"Poison," she muttered. "I've never seen anything like it."
"What do you mean?" Like it wasn't bad enough that she was saying I'd been poisoned. She also had never seen the poison before?
"I mean," she said slowly, "this poison is killing you, but only the magical part of you."
I gasped. "That's not possible."
"It's like your vampire side is killing your witch." She started to cry. "I'm sorry, Tansy, but it is. Your witch side is dying."
"I couldn't let that happen. I'd been born a witch. A Mariotti witch was who I was. If Travis Grando hadn't bitten me, I'd still be a witch and my life would be a lot less complicated. Not for the first time, I cursed the day I'd met him. It had been the worst party of my life.
It had been bad enough to become a striga vie, but I wasn't sure I'd survive losing the witch in me.
"Is there an antidote?" I asked.
She shook her head, silently sobbing. "I don't know of one."
"So that's it? The witch in me will die, and all that will be left will be a vampire?"
"I'm s-sorry," she said.
"You can't tell anyone," I said. "Promise me." What good would it do?"
"I gritted my teeth. "I don't suppose you know how to prevent the vampire side from taking over?" I asked the question but didn't really expect her to answer.
My sister's sobs finally stopped. "I don't," she said. "Not yet, anyway. But I'll find a cure. If it's the last thing I do."
Afterlife # 3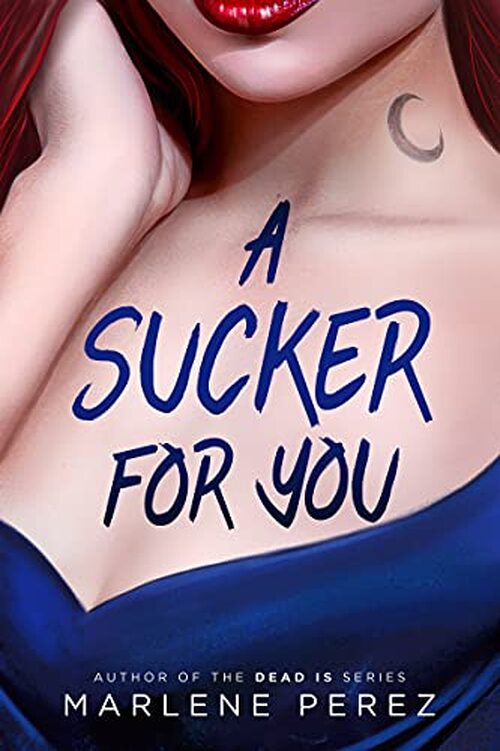 Vampire-witch hybrid Tansy Mariotti has exactly one goal: to stop her mother's Vegas wedding.
It's not because she hates weddings. It's not because the groom is her boyfriend's dad (although yuck). It's not even because Vegas weddings are cliché as hell. It's because her mom is an evil incarnate vamp known as The Executioner. Nothing good can come of someone marrying a person named The Executioner. Nothing.
With the help of her werewolf boyfriend, her bestie, her granny's no-crave-blood tonic, and her favorite stake—a drumstick—Tansy is Vegas-bound and ready to raise hell, all while hoping her witch side can keep her fangs at bay. Only suddenly, her witch side is fading…fast.
Tansy's running out of time to stop her mom and save herself—before what happens in Vegas stakes in Vegas.
Young Adult Paranormal | Fantasy Urban [Entangled: Teen, On Sale: October 24, 2022, e-Book, ISBN: 9781649370112 / eISBN: 9781649370129]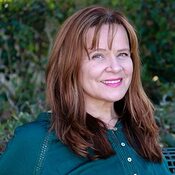 MARLENE PEREZ is the author of many books, including the Dead Is series, The Comeback, Love in the Corner Pocket, and Unexpected Development, an ALA Quick Pick for Reluctant Young Adult Readers. She lives in Orange County, California.
1 comment posted.