The Second Murder at the Vicarage
Val McDermid
To have one murder in one's vicarage is unfortunate; to
have a second looks remarkably like carelessness, or worse.
It was to no avail that I protested that the dead maid in
the kitchen was not our maid. The unfortunate fact that
she had formerly occupied that role was enough to set the
tongues of St Mary Mead wagging more eagerly than the
tails of a pack of hounds catching the scent of a fox.
To make matters worse, my wife had made no secret of
our delight at Mary's departure from our employ. Dear
Griselda has many fine qualities but the discretion that
befits a vicar's wife is not among them. In fairness, however,
anyone who had ever dined with us could bear testament
to the literally diabolical nature of Mary's cooking.
On one occasion, she put a pan of eggs on the stove to
boil and promptly forgot about them. The pan boiled dry,
the eggs exploded, filling the house with a dark sulphurous
reek. 'I imagine this is how the outskirts of hell will smell,'
our neighbour, Miss Marple, remarked with a twinkle when
she arrived later for lunch. It took three coats of paint to
restore the kitchen ceiling.
So we felt no sadness when, on hearing that my wife
was with child, Mary announced she was leaving us because
she couldn't abide children in general and babies in
particular. Miss Marple, who has an admirable record in
training young women for domestic service, came to our
rescue. Flora has all the qualities Mary lacked. She is reliable,
capable and devoted to our son David. She is a good
plain cook and an even better baker. Griselda further maintains
she has a face like a policeman's boot, which she
claims will discourage back-door suitors like Bill Archer,
who courted Mary until his death only a week ago.
According to Miss Hartnell, the heartiest of our village
spinsters, Archer had been hoist by his own petard. That
he was a poacher was no secret – but then, there are few
secrets in village like St Mary Mead, thanks to what
Griselda calls 'the clowder of old cats', who are swifter
with the news than the BBC, though on occasion less
accurate.
But I digress. Archer had cooked up a stew of one of
Colonel Bantry's pheasant bulked out with wild mushrooms.
Although he was an experienced forager, somehow he
managed to incorporate sufficient poisonous fungi to have
fatal effects. A passing farm labourer was alerted by the
anguished barking of Archer's Jack Russell terrier. He peered
through the kitchen window and saw Archer lying on the
floor amidst a scatter of broken crockery and a smashed
beer bottle.
Despite Archer's well-known proclivity for helping
himself to other men's produce, the local police did not
take his death lightly. Inspector Slack – a misnomer if ever
there was one – arrived from Much Benham with his usual
flurry of self-importance. He bossed everyone around for
the best part of a day, then locked up the cottage and placed
a seal on the door.
'A fat lot of use that will be. Any idiot could get inside
that ramshackle hovel of Archer's in a matter of minutes,'
observed my nephew Dennis, whose year as a probationary
police constable has rendered him an expert on all matters
criminal.
It seemed, however, that even Inspector Slack could find
no grounds for suspecting foul play. Only that morning,
Miss Marple had stopped me as I passed the bottom of
her garden. 'Have you heard when Archer's funeral is to
be held?' she asked.
'I'm afraid his family can make no plans until the police
release his body.'
'Had you not heard? The coroner has concluded his
death was from natural causes. They removed the seal on
his cottage yesterday morning. I believe Mary has already
visited. It was her afternoon off.' Of course, Miss Marple
would know the schedule of every domestic servant in the
village.
But even Miss Marple could not have predicted that I
would walk into my kitchen after our conversation to find
the self-same Mary lying on the flagged floor, her head in
a pool of blood, a cast-iron omelette pan discarded next
to her. Though I feared she was dead, I did crouch beside
her and feel for a pulse in her wrist. Not only was there
no flutter, her skin was cool to the touch.
I straightened up and made for the phone in the hall.
Much to the chagrin of Mrs Price Ridley, Miss Hartnell
and Miss Wetherby, we have no village bobby here in St
Mary Mead. (Just as well, says Dennis, who is already the
perpetual target of their complaints.) So I was obliged to
ring Much Benham, where Inspector Slack holds sway. I
had hoped he might be out on an investigation, but as soon
as I said 'dead body' I was transferred via a series of clicks
and buzzes to the man himself.
'Mr Clement?' he snapped. 'What's this about a dead
body in your kitchen?'
I explained what I had discovered. There was a long
silence then Slack harrumphed down the line. 'I'd have
thought one murder in the vicarage would be enough for
any man of the cloth.' He paused. I had no idea what he
expected me to say so I remained silent. Eventually he
sighed. 'Don't touch anything. We'll be with you shortly.'
The bang of the phone receiver hitting its rest reverberated
unpleasantly through my head.
Slack was as good as his word, arriving with Dennis and
another uniformed constable in tow. I was shooed out of
the kitchen and into my study, where Slack soon joined
me. 'PC Hurst tells me the dead woman used to be in service
here,' he began without preamble.
Before I could reply, there was a tap at the French
windows leading into the garden. There stood Miss Marple,
Excerpt from MARPLE: TWELVE NEW MYSTERIES used by permission from William Morrow. Copyright © 2022 by Val McDermid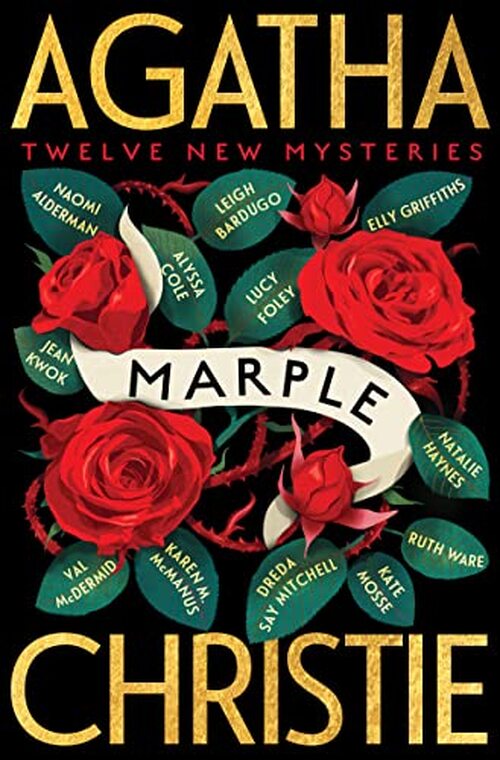 Agatha Christie's legendary sleuth, Jane Marple, returns to solve twelve baffling cases in this brand-new collection, penned by a host of acclaimed authors skilled in the fine art of mystery and murder
One doesn't stop at one murder...
Jane Marple is an elderly lady from St Mary Mead who possesses an uncanny knack for solving even the most perplexing puzzles. Now, for the first time in 45 years, Agatha Christie's beloved character returns to the page for a globe-trotting tour of crime and detection.
Join Marple as she travels through her sleepy English village and around the world. In St Mary Mead, a Christmas dinner is interrupted by unexpected guests; the Broadway stage in New York City is set for a dangerous improvisation; bad omens surround an untimely death aboard a cruise ship to Hong Kong; and a bestselling writer on holiday in Italy is caught in a nefarious plot. These and other crimes committed in the name of love, jealousy, blackmail, and revenge are ones that only the indomitable Jane Marple can solve.
Bringing a fresh twist to the hallmarks of a classic Agatha Christie mystery, these twelve esteemed writers have captured the sharp wit, unique voice, and droll ingenuity of the deceptively demure detective. A triumphant celebration of Christie's legacy and essential reading for crime lovers, Marple is a timely reminder why Jane Marple remains one of the most famous detectives of all time.
Mystery Woman Sleuth [William Morrow, On Sale: September 13, 2022, Hardcover / e-Book, ISBN: 9780063136052 / ]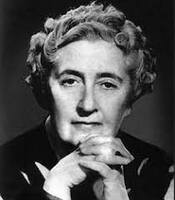 Dame Agatha Christie is the most widely published author of all time. In a career that spanned more than fifty years, Christie wrote eighty novels and short story collections, nineteen plays- one of which, The Mousetrap, is the longest running play in history- and five nonfiction books including her autobiography. In addition, she wrote six romantic novels under the pseudonym Mary Westmacott. Two of the characters she created, the ingenious Belgian Hercule Poirot and the irrepressible and relentless Miss Jane Marple, became world-famous detectives, immortalized on television by David Suchet and Joan Hickson.
Agatha Christie achieved Britain's highest honor when she was made a Dame of the British Empire. She died in 1976.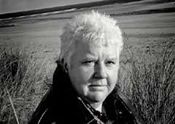 I grew up in Kirkcaldy on the East Coast of Scotland, a small town famous for producing linoleum and for being the birthplace of the economist Adam Smith. It was at the heart of the Fife coalfield, and I spent a lot of my childhood with my grandparents in the mining village of East Wemyss.
I divide my time between South Manchester and Northumberland and have a son and three cats.
No comments posted.