Chapter Twenty-One
(Pages 134 – 137)
The three siblings walked across the driveway together, the sun long since dropped behind the ridge in front of their property. Daylight Savings had been weeks earlier, and they all hunkered down for the long, often sunless winter. Halsey had been texting almost frantically for the past three days, determined to present Chris with his favorite foods and drinks, and Penny remembered how much she liked this side of her cousin. The connector, the bon vivant. The one who had convinced them to go midnight sledding as kids and the one who had figured out how to sneak out to the Rusty Nail as teenagers.
"Hey, you guys!" Halsey yelled out from the front door. She was standing with a tray of what looked to be Dark 'N' Stormies. "Cocktail time!"
Halsey seemed overly excited for the occasion. She wore an olive-colored sweater over dark jeans and little booties. Her hair was blown out, showing off just how blonde and just how full her hair really was. Even the diamond studs were out. Penny half expected to see her sporting her family sapphire and old wedding bands.
"Thanks, Hals," Chris said easily, taking a glass from the tray and drinking deeply. Penny and Laurie made eye contact and knew what the other was thinking. It would be that kind of evening. They took a glass each as well and drank deeply. Chris was best joined in his drunkenness.
Inside, William and Miles were debating the merits of chicken fingers versus chicken nuggets, and Penny almost dropped her glass when she saw Andrew sitting in the living room.
"Well, hi," she said, walking over as he stood up and clumsily kissed her cheek. "You're here."
"I am here," Andrew said, grinning. He pointed to the bar by the kitchen. "There you will find that after being unable to decide on the appropriate beverage, I brought a collection."
"Your boyfriend brought enough booze for a convention," Halsey said from across the room. Her own Dark 'N' Stormy was nearly gone.
Andrew shrugged. "A guy can't come empty-handed."
Penny gave him a side hug. She was so happy he was here already.
"You've met everyone?"
"I have met Halsey, Miles, William, and Heather," Andrew said a little proudly.
"Heather?" Penny asked.
"Halsey's friend?"
Halsey perked up at her name just as a woman walked out of the bathroom and into the living room. Penny watched Halsey lightly touch the woman's lower back.
"Hey, I'm Heather," the woman said to Penny, sticking out her hand.
"My son, Jeremy, is somewhere around here with Miles." Penny shook Heather's hand.
"Penny," she said.
Heather was beautiful, Penny noticed. Her hair was shorter, chestnut brown, her eyes big and matching. She wore clothes like they were meant to be worn, almost perfectly filled out yet still relaxed. Even her sneakers, simple lace-up Keds, looked cool.
"I've heard a ton about everyone," Heather said, smiling, her eyes looking directly into Penny's eyes. It was piercing, and Penny had to look away first. She felt hunted all of a sudden.
"Well, I can't imagine what you've heard," Penny said, trying to be light and willing Andrew to come stand next to her.
"It just sounds like you all have your work cut out for you with the property," Heather said. "I can't believe this is yours." She gestured outside to where the moon had risen and shown its light over the pond. The meadow and the trees and the mountains in the distance were outlined in black and blue. Mountains at night looked like promises that hadn't been broken yet. Penny sipped her drink and agreed with Heather. They were incredibly lucky.
Andrew came up next to her and gave her shoulder a squeeze.
"How do you fit in to this group?" Andrew asked Heather. Penny could hear laughter punctuating the din of conversation around her, and she couldn't remember the last time her cousins had interacted so easily. Did the property decision have to be so hard? This was a group of people who loved each other—a family—and they shared the kind of history worth hanging on to.
"Miles and my son, Jeremy, are new best friends after meeting at gymnastics," Heather said.
"The old 'somersaulting to find friends' trick," Andrew said. "I did that in my day too."
Penny leaned into him. "Whatever it takes, right?"
Heather laughed and Chris came up next to them. Penny could tell he had already refreshed his drink. His khakis— folded deliberately at the ankle to show off his newest sneaker—might have had a wet spot on the front.
Andrew stuck out his hand before Chris had a chance to say anything.
"Andrew," he said.
Chris took his hand and said his own name out loud. "You and my sister?" he asked, looking between Andrew and Penny.
Andrew let out a soft chuckle. "If she'll have me," he said.
Penny's stomach did a flip.
"Well, don't let her change her mind," Chris said. Penny could see now that he was rocking unsteadily from foot to foot. He must have started drinking in the afternoon when she and Laurie had been distracted. Andrew opened his mouth to respond, but Chris put up his hand. "They change their minds, you know. Nothing you can do about it."
Chris was drunk. Penny couldn't believe it had taken her two full minutes to see it.
"Should we get a snack?" Penny asked, going so far as to touch her brother's elbow. He stepped back dramatically.
"I do not need a snack," Chris said. Andrew and Heather looked at each other and both took a quiet step back. Chris didn't notice. "I do not need a snack," he said again. "In fact, I will go outside and wait for the sunset."
Chris found his way to the sliding doors and helped his way into an armchair on the porch. Penny didn't want to point out that the chair was actually facing away from the sunset and that the sunset had actually taken place nearly two hours before. If Chris didn't notice, then he wasn't meant to notice. Sometimes not noticing is its own form of survival. She quietly followed him outside with a glass of ice water.
"We love you, bro," Penny said quietly, putting the glass on the table next to him. Chris kept looking not at the sunset. He was looking so intently, she wanted to ask what he thought he was looking at, but she knew it was not the time to poke the bear.
"I could have just sent her stuff to her. In a box or whatever. Why does she need to come all the way here? And why couldn't she have come today, like she said she would? Even in a post-Allison reality, the world still revolves around her," Chris said, his voice faraway sounding.
Penny let out a sigh. He continued.
"She left, then Mom left, then Dad left. They all left."
"Laurie and I are still here," Penny said softly. "William and Halsey and even Miles too."
Chris nodded but didn't look at her.
"I didn't want a single one of them to go," he said, so quietly that Penny almost didn't hear it. She walked over and stood by him and squeezed his shoulder with her right hand. She didn't say anything; there weren't words for a broken heart, only time and the gradual belief that the holes would be filled one day. After a few minutes, Chris's hand found Penny's on his shoulder.
© Liz Parker with permission from Lake Union Publishing.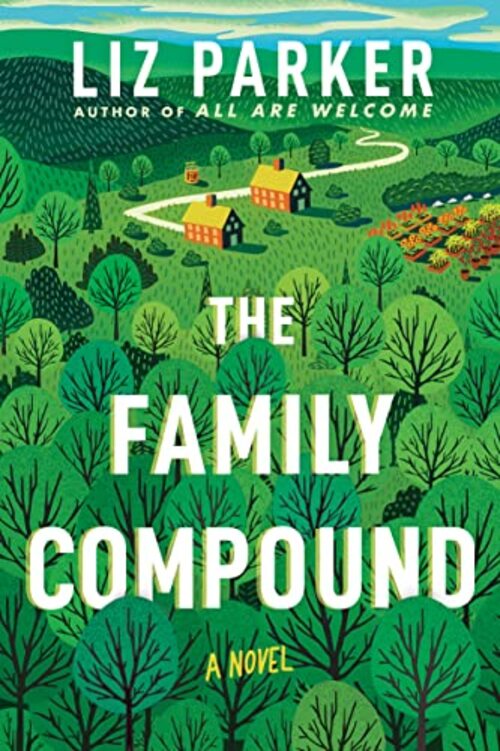 A Novel
A compassionate and insightful novel about family, broken dreams, and holding on to everything in life that matters.
Five cousins must band together to decide the future of their shared inheritance—the family's sprawling property in Stowe, Vermont—but with each at a different place in life, reaching a unanimous decision seems unlikely.
Penny struggles with depression and craves stability in an unstable world. Halsey is divorced, raising her child, and contending with an unexpected realization about herself. William can be counted on only to fall in love as capriciously as he falls out of it. And both Laurie and Chris are floundering after betrayals—hers professional, his personal. With little in common except childhood memories, the five face impossible choices. It's going to take sacrifice, compromise, and a plan for moving forward they can all agree to. Until then, the fate of the Nolan family compound is as uncertain as their paths in life.
As five lives in flux converge and tensions run high, the cousins will have to rely on each other if they're to have any hope of preserving the past. From the author of All Are Welcome comes a novel about a family legacy worth fighting for.
Women's Fiction | LGBTQ [Amazon Publishing, On Sale: August 23, 2022, Paperback / e-Book, ISBN: 9781542036559 / ]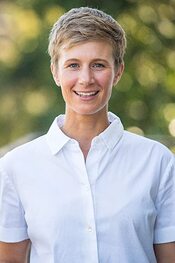 Liz Parker is a literary agent at Verve Talent & Literary. She has written for the New York Times's Modern Love column, and she lives in Los Angeles with her wife, Sarah, and their two dogs, Beep and Tiny.
No comments posted.