1--What is the title of your latest release?
2--What's the "elevator pitch" for your new book?
Sandy and Hank were high school sweethearts, but then he moved away for college, and she stayed in their hometown. Now it's fifteen years later, he's a successful country singer, and he's back…with his young son in tow. When Sandy and Hank must work together to organize their town's street fair, she starts to wonder if they might have a second chance or if their story is just a tired old love song of the past.
3--How did you decide where your book was going to take place?
I've always wanted to write a book set in a small town! I'm from a small town in Ohio, so that's what I based Baileyville on (I didn't want to set it in an EXACT replica of my own town because I wanted to be able to change things). I always set my books in Ohio because this is the only state I've ever lived in, and I feel like it's the only place I know well enough to write!
4--Would you hang out with your heroine in real life?
Yes! Sandy knows a lot about gardening, and I could use her expertise when it comes to my own garden, because I don't know what I'm doing.
5--What are three words that describe your hero?
Loyal, strong, kind.
6--What's something you learned while writing this book?
I learned that squirrels are very unlikely to transmit rabies, a fact that will make more sense once you read the book.
7--Do you edit as you draft or wait until you are totally done?
I wait until I'm totally done. I learned the hard way that editing while I'm writing doesn't work for me—I'm my own biggest critic and if I start editing while I'm still trying to draft, I'll never finish the draft. Literally. I usually rush through a first draft that's very bad (like, so bad that I would be embarrassed if anyone saw it), just to get all my ideas out and get to know my characters better. Then I can go through it again and actually shape it into a coherent story.
8--What's your favorite foodie indulgence?
Oh man, so many, but my favorite is probably ice cream.
9--Describe your writing space/office!
I'm so lucky to have a whole room dedicated to writing. The walls are yellow (my favorite color!) and there are a LOT of books. Way too many to fit on the shelves.
10--Who is an author you admire?
I really admire Meg Cabot. I would love to be as prolific as her!
11--Is there a book that changed your life?
The Alice series by Phyllis Reynolds Naylor. I read them when I was a kid and it was so reassuring to read about a character who was as awkward as I always felt. More recently, How to Do Nothing by Jenny Odell changed how I use social media and how I relate to my local community.
12--Tell us about when you got "the call." (when you found out your book was going to be published)
JUST ANOTHER LOVE SONG was the second book in a two-book deal, so I always knew it would be published. But the first book in the deal was Very Sincerely Yours, and my editor offered on that one in the first few weeks of the pandemic! It was a very stressful time so I was grateful to be able to work.
13--What's your favorite genre to read?
Of course I love rom-coms, but lately I've also been very into thrillers. It's nice to read something that's much darker than what I write.
14--What's your favorite movie?
This is SO hard because I love movies, but probably You've Got Mail. I cry every time.
15--What is your favorite season?
Probably fall, because it's not super-hot and I love Halloween, but I also love summer and winter. Basically, I just don't like spring (sorry, spring). Just Another Love Song is set in summer, and it was so fun to really dive into all the things I love about that season.
16--How do you like to celebrate your birthday?
I love to indulge my every whim and design my perfect day, which typically involves reading outside, visiting a bookstore, going out to dinner, and getting ice cream from Jeni's.
17--What's a recent tv show/movie/book/podcast you highly recommend?
I really loved Ava Wilder's How to Fake It in Hollywood. So much angst!!!
18--What's your favorite type of cuisine?
I feel like all my answers have shown that I love eating and am always thinking about food, so I have many favorites, but I especially love Thai, Chinese, and Italian food.
19--What do you do when you have free time?
Watch movies! I don't have a ton of free time, since I write while also being a stay-at-home parent so I'm usually writing while my kid is sleeping. But at least once a week I make it a point to watch a movie.
20--What can readers expect from you next?
I'm working on my next rom com, which should come out in 2023. I can't say too much about it yet since I'm still working on it, but it's enemies-to-lovers and it's a lot of fun.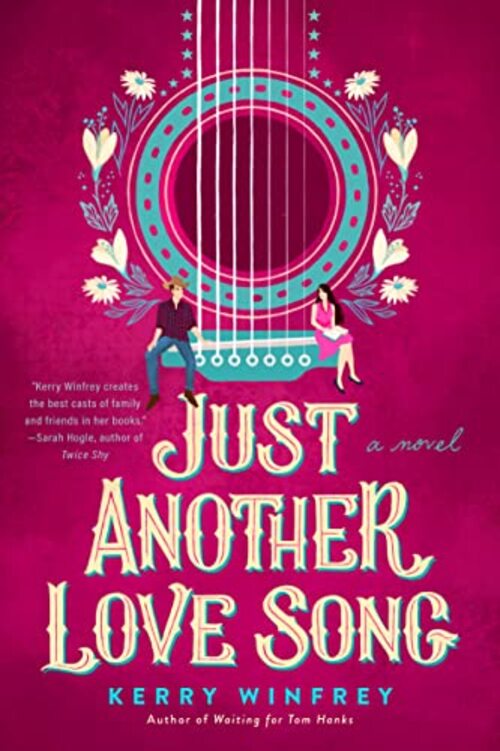 Once upon a time, Sandy Macintosh thought she would have her happily ever after with her high school sweetheart, Hank Tillman. Sandy wanted to be an artist, Hank was the only boy in town who seemed destined for bigger things, and they both had dreams to escape town together. But when Sandy's plans fell through, she stayed in their small town in Ohio while Hank went off to Boston to follow his dreams to be a musician, with the promise to stay together. Only that plan fell through, too.
Fifteen years later, Sandy runs a successful greenhouse while helping her parents with their bed and breakfast. Everything is perfect…until Hank rolls back into town, now a famous alt-country singer with a son in tow. She's happy with the life she's built by herself, but seeing Hank makes her think about what might have been. There aren't enough cliché love songs in the world to convince Sandy to give Hank another chance, but when the two of them get thrown together to help organize the town's annual street fair, she wonders if there could be a new beginning for them or if what they had is just a tired old song of the past.
Romance Comedy | Women's Fiction Contemporary [Berkley, On Sale: August 2, 2022, Trade Size / e-Book, ISBN: 9780593333433 / eISBN: 9780593333433]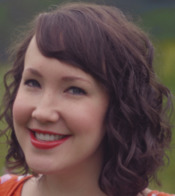 Kerry Winfrey is the author of LOVE AND OTHER ALIEN EXPERIENCES and THINGS JOLIE NEEDS TO DO BEFORE SHE BITES IT. She's written for many websites, including HelloGiggles. When she's not writing, she's most likely baking yet another batch of cookies or watching far, far too many romantic comedies. She lives with her husband, baby, and dog in the middle of Ohio.
1 comment posted.