Hey everyone! I'm Tee O'Fallon, a romantic suspense author hailing from New York. I'd love to share a bit about my latest release in the Federal K-9 series, HONOR 'N' DUTY.
Kade Sampson is a Department of Homeland Security K-9 officer. Sadly, for Kade, his brother married the woman of his dreams, Laia Velez. Kade's never forgotten the forty minutes he spent in an elevator with Laia. That was before he knew she was engaged to his brother. Laia Velez was not only more beautiful now than ever, but the mystical, magnetic effect she had on him was still imprinted on every cell in his body. If only he hadn't ghosted her for the last two years.
Six years ago, Laia Velez made the difficult decision to marry Kade's brother. She never forgot those forty minutes either. Now she's in trouble. A drug cartel is after her and her young daughter, Rosa. The only person who can help her is the one man she swore never to call.
Laia's hands trembled, whether from rage or the thrill of seeing Kade again she couldn't be sure, but her heart thumped wildly nonetheless.
And lest I not leave out Smoke, Kade's courageous and beautiful Belgian Sheepdog K-9.
Here we go!
H is for Hot. This book contains what may very well be one of the "hottest" scenes I've ever written!
O is for Only. There is only one woman for Kade—Laia, and one man for Laia—Kade. If only it were that simple.
N is for Never. Never in a million years would Kade ever have expected to see Laia's number light up his phone.
O is for Obligation. As a government agent, Kade has obligations that come between him and Laia, threatening to erode their fragile relationship.
R is for Risky. In the end, Kade will put it all on the line and risk everything for Laia and Rosa. Even if it means his job. And his life.
N is for niece. I had so much fun writing about Rosa, Laia's five-year-old daughter (aka Kade's niece). I'm not sure who will steal your heart more, Rosa or Smoke!
D is for Deadly. The evil forces after Laia and Rosa are about as deadly as it gets.
U is for Unlikely. When you start reading this book, you'll be thinking how unlikely Kade and Laia will ever find a path to their HEA. Don't worry, they do. Trust me. It's just gonna take a lotta work on both their parts to get there.
T is for Trust. Laia's been a single mother on her own for so long now, the only person she believes she can truly trust is herself.
Y is for Yearning. Even though they've been apart for six long years and never shared so much as a kiss, Kade and Laia have secretly been yearning for each other all this time.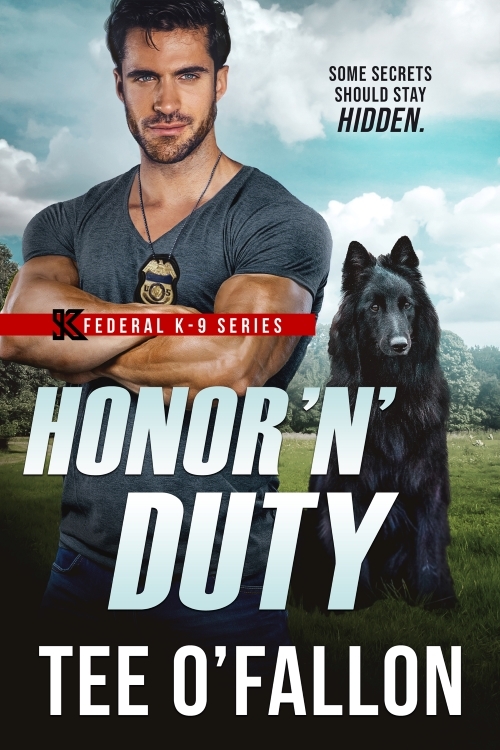 Two years after his brother's murder in jail, Department of Homeland Security K-9 Officer Kade Sampson is still haunted by guilt. No man should ever have to arrest his own brother, even if he is laundering money for a drug cartel. Fortunately, Laia Velez—his brother's gorgeous widow—never learned the truth about Kade's involvement. But when she asks him for help, he knows that trouble with the cartel is far from over…
Kade is the last person Laia wants to call. But between her house being thoroughly trashed and the uneasy sense that she and her young daughter are being watched, Laia isn't taking any chances. The cartel wants something from her. And Kade and his K-9 partner, Smoke, are her only chance to survive whatever fresh hell is coming their way…
Now Laia and Kade are trying to stay one step ahead in a game that's growing more deadly by the minute. But what the cartel wants, the cartel gets. And Kade is running out of time to save the woman he loves from the same fate that killed his brother…
Romance Suspense [Entangled Amara, On Sale: July 18, 2022, e-Book, ISBN: 9781649373083 / eISBN: 9781649373083]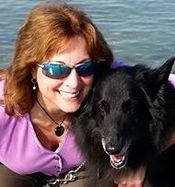 Tee O'Fallon has been a federal agent for twenty-three years, and is now a police investigator, giving her hands-on experience in the field of law enforcement that she combines with her love of romantic suspense. Tee's job affords her the unique opportunity to work with the heroic men and women in law enforcement on a daily basis. Besides writing, Tee loves cooking, gardening, chocolate, lychee martinis, and all creatures canine.
No comments posted.