1--What is the title of your latest release?
2--What's the "elevator pitch" for your new book?
Victorian era Pretty Woman meets Center Stage. An emotionally compromised, taciturn duke convinces a struggling, sassy French ballerina to take on a role as his fiancée for the season to convince an earl to sell him a piece of property, but ends up falling in love with her instead.
3--How did you decide where your book was going to take place?
Since it's a historical novel set in the Victorian era with a British duke, the primary setting is England, but because the heroine is French, I couldn't not have a scene or two in France. I consider Paris a second home.
4--Would you hang out with your heroine in real life?
Absolutely. Neve has a great sense of humor, she's level-headed but also seems like she would be up for anything, and she's loyal. My kind of friend.
5--What are three words that describe your hero?
Astute, guarded, deeply caring.
6--What's something you learned while writing this book?
My hero took hefty inspiration from my son who is neurodivergent. I didn't set out to write Lysander this way, but while I was writing this book, I was in the middle of weekly therapy for my fifteen-year-old. I found myself integrating so much of his personality into my hero—smart with a slow processing speed, binary thinking, methodical, fixed on routine, anxious, direct, and no time for anything beyond what he sees as the milestones for success. However, his capacity for love is deep and infinite, and once given, his loyalty is unshakeable.
7--Do you edit as you draft or wait until you are totally done?
I usually wait until I'm done to edit, otherwise it will completely slow my momentum.
8--What's your favorite foodie indulgence?
I was going to say cake, but it's wine. I love a nice glass of cabernet sauvignon after a long day of writing.
9--Describe your writing space/office!
I would love to say that my writing space is a beautiful desk and ergonomic chair with a beautiful view and framed movie-sized book posters, but alas, it's usually an armchair in my bedroom or the sofa in my living room. I do have the movie-sized book posters though, so win?
10--Who is an author you admire?
An author I deeply admire is Jodi Picoult. Not only is she a tireless advocate of marginalized communities in publishing as well as in general, she's a wonderful human being. I'm incredibly lucky to count her as a friend. Also, her books are fantastic. If you haven't read WISH YOU WERE HERE, get on that.
11--Is there a book that changed your life?
Yes. Many books have impacted my life over the years, but if I had to pick one that saved my life, it would be a book I read as a teenager called THE BEST LITTLE GIRL IN THE WORLD. I suffered from anorexia and bulimia, and this book was eye-opening. Being seen and having my struggle deconstructed in such an impactful way saved me. Literally.
12--Tell us about when you got "the call." (when you found out your book was going to be published)
When I got the call from my agent that my book was going to auction with multiple publishers, I could not believe it. I was in complete shock. This was a dream come true for me, and now, I'm with an incredible publisher and an editor who helped me take this book to the next level.
13--What's your favorite genre to read?
Currently, it's monster romance, villain romance, and fantasy romance with morally ambiguous heroes. I like a good redemption story, what can I say? I suppose I could have just said romance. Fine, my favorite genre to read is romance. =)
14--What's your favorite movie?
Oh, this is a tough one as I adore movies and definitely don't have one favorite. It would probably be a toss-up between The Fifth Element and Fight Club.
15--What is your favorite season?
Autumn! In Colorado, early fall is still warm during the day with cooler evenings, and I love the brilliant colors of the turning leaves. I don't like cleaning them up in my yard, but they are very pretty.
16--How do you like to celebrate your birthday?
A nice dinner with my family is my favorite!
17--What's a recent tv show/movie/book/podcast you highly recommend?
The movie that's on my mind is Belle, an anime film that I watched with my eldest teen son. It's based on Beauty and the Beast, with many similar elements, but has a really original premise. It happens in a virtual universe and the plot goes where you don't expect. And the singing was incredible. Kylie McNeill, an unknown young singer, blew me away. Also, I'm obsessed with Stranger Things.
18--What's your favorite type of cuisine?
I love French cuisine, but I wouldn't say no to a good dish from my home country of Trinidad & Tobago.
19--What do you do when you have free time?
Read, of course!!
20--What can readers expect from you next?
My next book is THE DUKE IN QUESTION from Sourcebooks, which comes out this November. It's the third book in my inclusive romance series, based on and including people of color. I'm really excited about this one as it's about spies! Also, I love the cover!! It's so gorgeous. Here's the elevator pitch: From a scandalous romp across the Atlantic on an ocean liner to the flashy ballrooms of London, a privileged society darling goes undercover in the perilous world of British intelligence…but the danger to her heart is much worse when she crosses the path of the one spymaster she can't hide from, especially since he's the only one she can trust at her side.
Taming of the Dukes # 1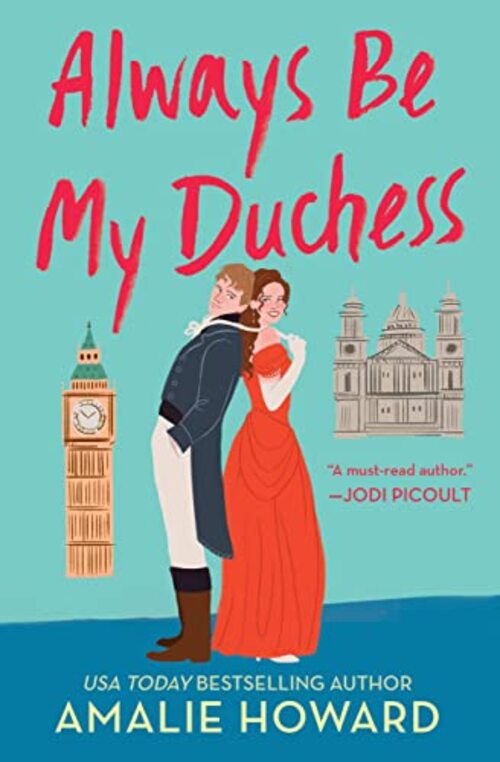 Lord Lysander Blackstone, the stern Duke of Montcroix, has only one interest: increasing his considerable fortune. After a series of betrayals, he keeps his emotions buried deep. Money, after all, can't break a man's heart—or make promises it can't keep. But when his reputation for being heartless jeopardizes a new business deal, he finds himself seeking a most unusual—and alluring—solution . . .
Once an up-and-coming ballerina, Miss Geneviève Valery is now hopelessly out of work. After refusing to become a wealthy patron's mistress, Nève was promptly shown the door to the streets. When she accidentally saves the life of a handsome duke, she doubts the encounter will go any better than her last brush with nobility. But instead of propositioning her, Montcroix makes Nève an offer she would be a fool to refuse: act as his fake fiancée in exchange for fortune enough to start over.
Only neither is prepared when very real feelings begin to grow between them. They both stand to win . . . but only if they're willing to risk their hearts.
Humor | Historical | Romance [Forever, On Sale: July 12, 2022, Paperback / e-Book, ISBN: 9781538737712 / eISBN: 9781538737705]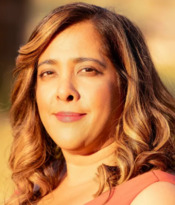 AMALIE HOWARD is a USA Today and Publishers Weekly bestselling novelist of "smart, sexy, deliciously feminist romance." The Beast of Beswick was one of Oprah Daily's Top 24 Best Historicals to Read. She is also the author of several critically acclaimed, award-winning young adult novels. An AAPI/Caribbean-born writer, her interviews and articles on multicultural fiction have appeared in Entertainment Weekly, Ravishly Magazine, and Diversity in YA. When she's not writing, she can usually be found reading, being the president of her one-woman Harley Davidson motorcycle club #WriteOrDie, or power-napping. She currently lives in Colorado with her husband and three children.
No comments posted.