Amalie Howard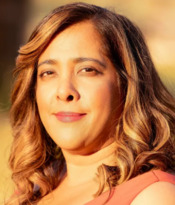 Photo Credit: Kristoff Lutchman

Blogging at Fresh Fiction
Amalie Howard | 20 Questions: ALWAYS BE MY DUCHESS
July 13, 2022
1--What is the title of your latest release? ALWAYS BE MY DUCHESS Read More...
Amalie Howard | Title Challenge: RULES FOR HEIRESSES
October 27, 2021
RULES FOR HEIRESSES is the second romance novel in my Daring Dukes series Read More...
Amalie Howard | Exclusive Excerpt: THE PRINCESS STAKES
June 30, 2021
Her breath caught. The duke was still sound asleep, but he had turned and now lay on his back. The arm that had curved Read More...
Amalie Howard | Exclusive Excerpt: THE RAKEHELL OF ROTH
February 3, 2021
Winter glared at the butler for making him feel guilty. "No. Call for my horse. I'm going out." Read More...
Amalie Howard & Angie Morgan | A Fun Co-Author-y Q&A
August 28, 2019
AMALIE: Hey, Angie, should we tell the Fresh Fiction readers a little about this last book in the Tartans and Titans series? Our kilty Read More...
AMALIE HOWARD is a USA Today and Publishers Weekly bestselling novelist of "smart, sexy, deliciously feminist romance." The Beast of Beswick was one of Oprah Daily's Top 24 Best Historicals to Read. She is also the author of several critically acclaimed, award-winning young adult novels. An AAPI/Caribbean-born writer, her interviews and articles on multicultural fiction have appeared in Entertainment Weekly, Ravishly Magazine, and Diversity in YA. When she's not writing, she can usually be found reading, being the president of her one-woman Harley Davidson motorcycle club #WriteOrDie, or power-napping. She currently lives in Colorado with her husband and three children.
Awards
Fresh Fiction Box Not To Miss, , The Beast of Beswick, December 2019

Log In to see more information about Amalie Howard
Log in or register now!
Series
Lords of Essex | The Regency Rogues | Regency Rogues | Taming of the Dukes | Daring Dukes
Books:
Always Be My Duchess, April 2023
Taming of the Dukes #1
Mass Market Paperback / e-Book
Queen Bee, April 2023
Hardcover / e-Book
The Duke in Question, November 2022
Daring Dukes #3
Paperback / e-Book
Always Be My Duchess, July 2022
Taming of the Dukes # 1
Paperback / e-Book
Big Duke Energy, April 2022
e-Book
Rules for Heiresses, November 2021
Daring Dukes #2
Mass Market Paperback / e-Book
The Princess Stakes, July 2021
Daring Dukes #1
Paperback / e-Book
The Rakehell of Roth, February 2021
The Regency Rogues #2
Mass Market Paperback / e-Book
The Duke's Princess Bride, January 2021
Mass Market Paperback / e-Book
The Beast of Beswick, December 2019
The Regency Rogues #1
Paperback / e-Book
What a Scot Wants, August 2019
Tartans and Titans #3
e-Book
A Lord for the Lass, November 2018
e-Book
My Rogue, My Ruin, December 2016
Lords of Essex
e-Book
The Fallen Prince, April 2016
Paperback
The Almost Girl, March 2016
Paperback / e-Book
Oceanborn, August 2014
The Aquarathi
Paperback / e-Book
The Almost Girl, January 2014
Hardcover / e-Book
Waterfell, November 2013
Paperback / e-Book