Jennifer Vido: What inspired your debut novel, THE TRUTH ABOUT BEN AND JUNE?
Alex Kiester: My most organic writing happens when I explore my fears, and at the time I began my novel, my biggest fear was the ambivalence of entering into parenthood. In most capacities,
I know what I want from my life, yet I've never known whether or not I want kids. And as this is one of the biggest decisions anyone can make ambivalence about it can be terrifying.
Over the years, I've dealt with this fear like any writer would—by pawning it off onto my unsuspecting fictional characters.
The book originated as one simple scene between a husband and wife who have just discovered the woman is pregnant and are deciding whether or not to have the baby. While these characters later became my protagonists, Ben and June, they started as nothing more than the two conflicting sides of my brain. Eventually, I decided they were going to have the baby, and the rest of the book snowballed from there.
Jen: How would you describe Ben and June's relationship?
Alex: At the start of the novel, Ben and June's relationship is broken. For many months and for many reasons, they haven't been honest with each other, and this has led to an enormous rift between them.
But through a series of flashbacks, the reader starts to see that this wasn't always the case. They used to be a good team. Their relationship survived a death in the family, career setbacks, financial stresses. They were loving and supportive.
It's this dichotomy—the past Ben and June compared to the current Ben and June—that's at the heart of my novel. They are so starkly disparate; it raises the question of what the hell happened?
Jen: How does some unexpected news affect their existing work/life balance?
Alex: The original first line of my novel was: There isn't a clear fault line in every marriage gone wrong, but there was one in Ben and June's, and it started, as no more than a tiny splinter, with the baby. I eventually cut this line because the one after it was stronger, but it hints at the answer to your question.
When June gets unexpectedly pregnant not long into their marriage, she and Ben have very different reactions. While Ben can think of no reason not to have the baby, June's mind swims with them. Eventually, they decide to go ahead and have it, but their initial disagreement sticks with them both.
And then, when the baby comes, the rift between them only gets bigger. June is forced to give up her career as a professional dancer to give birth, meanwhile Ben is busier than ever at work. Their lives get further and further apart until eventually June disappears, suitcase in hand.
Jen: What's running through Ben's mind when he learns of June's disappearance?
Alex: At first, Ben's terrified. He doesn't quite understand that June has left of her own volition—because that seems impossible. When the reality of the situation sinks in though, he's furious. And yet, as he digs deeper into her disappearance and begins to learn more about what June has been going through, he starts to understand that he played a much bigger role in her leaving than he ever realized.
Jen: Let's talk about your promotional plans. What's the best way for readers to stay connected with you?
Alex: You can find out lots about me and my writing at my site, AlexKiester.com and I'm pretty active on Instagram. I love connecting with readers, so please don't hesitate to reach out!
Jen: Sneak peek! What's your current work in progress?
Alex: I had the very good fortune to spend most of the pandemic collaborating on a novel with the co-host of the Crime Junkie podcast, Ashley Flowers. ALL GOOD PEOPLE HERE is a dark and
twisty thriller coming out this August, and I'm very much looking forward to that.
Jen: What books are on your summer reading list?
Alex: I've been pretty brain-dead when it comes to reading lately, but I have a feeling that after my launch, I'll have better luck focusing—and I can't wait for that day to come! When it does, I'm looking forward to picking up: Cover Story by Susan Rigetti, Thrust by Lidia Yuknavitch, Mary Jane by Jessica Anya Blau, and The Burning Season by Alison Wisdom, to name a few.
Jen: Thanks for stopping by to chat about The Truth About Ben and June. Happy summer!
Alex: Thanks so much for chatting with me! It's been a pleasure!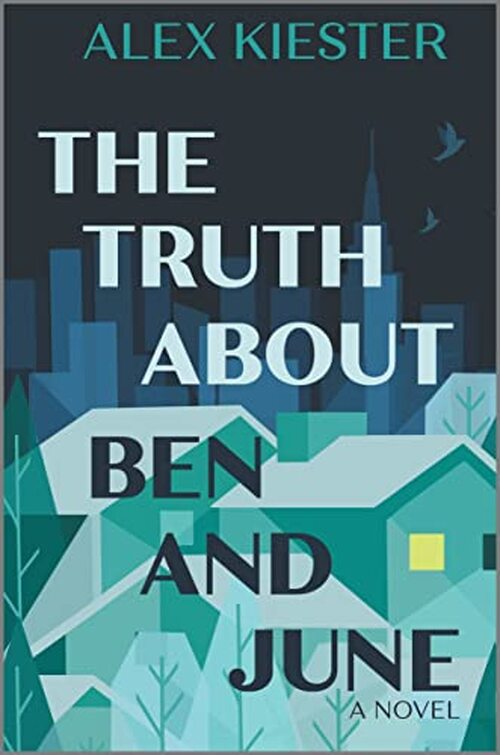 A heartfelt debut that explores the complexity of a modern-day marriage when a new mother vanishes one morning and her husband must retrace events of their recent past to bring her home.
Love isn't something that happens to you; it's something you must choose every day.
From the moment Ben and June met in a hospital waiting room on New Year's Eve, their love has seemed fated. Looking back at all the tiny, unlikely decisions that brought them together, it was easy to believe their relationship was special. But now, after several years of marriage, June is struggling as a new mom. At times, she wonders about the life she didn't choose—what might have been if she hadn't given up the lead role in a famous ballet to start a family. Feeling like a bad mom and more alone than ever, she writes to her deceased mother, hoping for a sign of what she should do next.
One morning, Ben wakes to the sound of his baby and quickly realizes that June is gone, along with her suitcase. As Ben attempts to piece together June's disappearance, her new friends mention things he knows nothing about—a mysterious petition, June's falling-out with another mom, her strange fixation on a Greek myth. The more Ben uncovers about June, the more he realizes how little he actually knows her. And now the only way to bring June home is to understand why she left.
Told through alternating perspectives of husband and wife, The Truth About Ben and June is a witty and wise page-turner about life's many crossroads and a heartfelt reminder that we create our own destiny.
Suspense Psychological [Park Row, On Sale: June 28, 2022, Hardcover / e-Book, ISBN: 9780778311959 / ]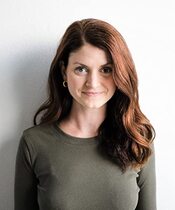 Alex lives with her husband in Austin, TX. When she's not writing, she can be found reading in the bath, talking on the phone with her mom, taking long walks, watching too much TV, or watching squirrels from her writing desk. She continues to feel things very deeply and she'll continue to write these feelings down for a very long time to come.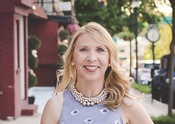 Jennifer Vido is best known for her nationally syndicated Jen's Jewels author interview column. A savvy book blogger she dishes the scoop on the latest happenings in the publishing business. As a national spokesperson for the Arthritis Foundation, she has been featured by Lifetime Television, Redbook, Health Monitor, The New York Times, The Baltimore Sun, Healthguru.com, and Arthritis Today. She is the author of the Piper O'Donnell Mystery series. Currently, she lives in the Baltimore area with her husband and two sons.
No comments posted.