Instead of trying to find your perfect match in a dating app, we bring you the "Author-Reader Match" where we introduce you to authors you may fall in love with. It's our great pleasure to present Angie Hockman!
Writes:
Angie writes romantic comedies that will make you laugh, swoon, cheer, and sigh happily through the night. She loves crafting perfectly imperfect characters with quirky personalities who aren't afraid to explore what they truly want out of life and love. Romantic relationships rooted in mutual respect are a must (no toxic, controlling alpha males here!). Witty banter is her catnip, and she adores bringing settings alive through vivid prose, transporting readers to exotic locales, cities in the heartland, and beyond.
About:
Author of SHIPPED and DREAM ON, Angie Hockman is endlessly curious and always ready for an adventure. She's tried on several careers for size over the years—from law to education to eco-tourism—but these days she spends her time writing romantic stories, enjoying the outdoors with her family, or dreaming of her next travel destination. Thoroughly Midwestern at heart, Angie smiles at strangers and says "ope" an embarrassing amount, and she lives in Northeast Ohio with her husband, young son, sweet old-lady cat, and an ornery golden retriever.
What I'm looking for in my ideal reader match:
The ideal reader for my latest rom-com, DREAM ON, will enjoy:
A healthy dose of humor in their love stories
Cinnamon roll heroes (sweet-and-spicy on the outside, ooey gooey on the inside…yum!)
Smart, driven women
Quirky twists of fate
Slow burn romance
Classic 90's rom-com films like While You Were Sleeping
Bonus if they like:
Quaint flower shops
Fireworks (literally!)
Midwestern city settings
What to expect if we're compatible:
If we're compatible, you'll probably enjoy my debut rom-com, SHIPPED, too! Although its setting is night-and-day different from DREAM ON—a cruise to the Galapagos Islands is as far from Cleveland, Ohio as you can get, after all —it features my signature swoon worthy banter, a cinnamon roll hero, and a firecracker heroine…plus an enemies-to-lovers slow-burn office romance that delivers all the heart-tingling feels (if I do say so myself, ha!).
If you like dogs, gardens, books, or goofy reels, you might also get a kick out of following me on social media (Instagram, Twitter, and TikTok, and Facebook) and for book news & updates you'll want to subscribe to my author newsletter. Cheers!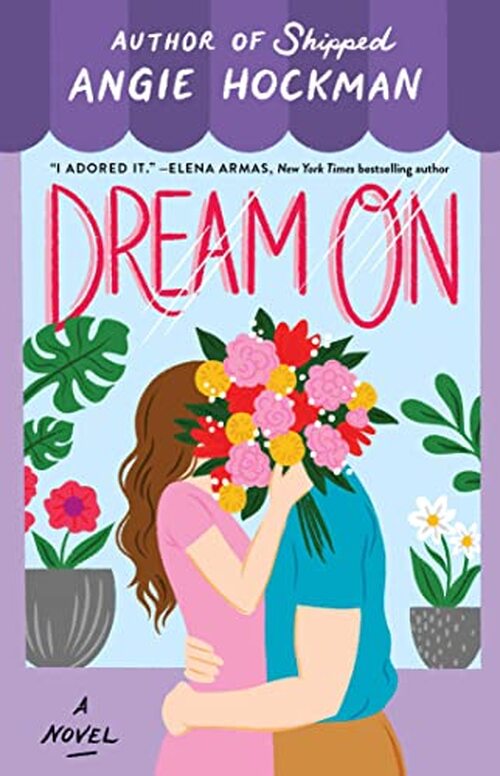 When law grad Cass Walker wakes up after surviving a car accident, she is flooded with memories of a man named Devin. The only problem? Devin—as confirmed by family, friends, and doctors—doesn't exist. Everything about him, from his coffee-brown eyes to the slightly crooked angle of his pinkie to his high-wattage charm, is a figment of Cass's coma-addled imagination. Still, she can't get him out of her head.
So when she happens upon the real Devin a year later in a Cleveland flower shop, she's completely shocked. Even more surprising is that Devin actually believes her story, and despite his protective younger brother's doubts, they soon embark on a real-life romance. With her dream man by her side and a new job at a prestigious law firm, Cass's future seems perfect. But fate might have other plans...
Humor | Women's Fiction [Gallery Books, On Sale: July 5, 2022, Trade Paperback / e-Book, ISBN: 9781982177577 / eISBN: 9781982177584]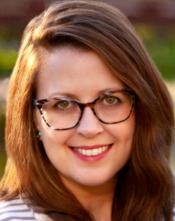 Angie Hockman is a 2019 RWA Golden Heart Winner. Her professional background includes stints in law, education, and eco-tourism, but these days you can find her writing romantic stories, enjoying the outdoors with her family, or dreaming of her next travel adventure.
No comments posted.