Instead of trying to find your perfect match in a dating app, we bring you the "Author-Reader Match" where we introduce you to authors you may fall in love with. It's our great pleasure to present Victoria Schade!
Writes:
Romance and women's fiction for readers who appreciate happily ever afters that include four paws.
About:
If you want to hang with me you've got to be Team Dog. (Although I'm also cat-curious, so you might say that I swing both ways.) You enjoy a little angst thrown in before you reach your happily ever after (think uncompromising heroines and family drama), and you aren't afraid of a few f-bombs along the way.
My ideal reader match for DOG FRIENDLY appreciates:
A heroine trying to find herself again
A sunshine love interest who helps her see the bright side of life
A foster dog that's a sweetie in the sheets and a terror on the streets
A peek at veterinary life, including the good, the bad and the messy
A little sibling sparring
A picture-perfect Nantucket setting
A HEA that'll hit you right in the feels
What to expect if we're compatible:
Visiting spots like the English countryside, Nantucket, NYC, and film sets.
Big-hearted heroes who know how to make their woman happy. (We've got no time for alpha a-holes in our life.)
Canine characters who are more than just comic relief – these pups are part of the plot!
Gestures that range from intimate to grand but are always enough to secure a swoony HEA.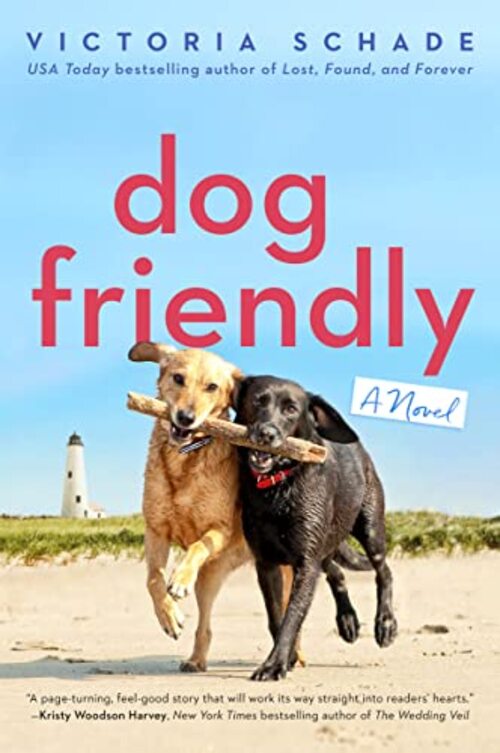 Exhausted veterinarian Morgan Pearce is feeling overworked and under-thanked, so when two favorite clients ask her to watch their special needs senior dog in their Nantucket home, she jumps at the chance for a summer break. She hopes her time on the island will be a reset from the stress of her everyday life, but her chill vacation vibe takes a hit when she gets roped into fostering a challenging, anxious dog and helping plan the local rescue group's glittery annual fundraiser.
Her trip starts to feel more like a vacation when Morgan begins falling for Nathan Keating, an irresistible entrepreneur who thinks every problem can be solved on a surfboard. Just as the summer is shaping up to be the magical refresh she needs, thanks to a fling that feels like the beginning of something real and Hudson, the foster dog who reminds her how much she loves her job, a visit from her estranged brother and the discovery of who Nathan really is changes everything. Morgan finds herself at a crossroads, trying to determine if mistakes from the past must define the future, or if she should forgive, forget, and grab hold of a chance to finally rescue herself.
Romance Comedy [Berkley, On Sale: June 28, 2022, Trade Size / e-Book, ISBN: 9780593437391 / eISBN: 9780593437391]
Equal billing for the human and canine stars of this story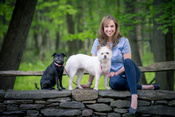 Victoria Schade is a dog trainer and speaker who serves as a dog resource for the media and has worked both in front of and behind the camera on Animal Planet, as a co-host on the program Faithful Friends, and as a trainer and wrangler on the channel's popular Puppy Bowl specials. She lives in Pennsylvania with her husband, her dogs Millie and Olive, and the occasional foster pup.
Photo Credit: Jeff Reeder
No comments posted.