"Equal billing for the human and canine stars of this story"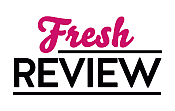 Reviewed by Sandra Wurman
Posted June 25, 2022

At first glance I questioned my choice. DOG FRIENDLY by Victoria Schade was on my list of available books to review and I admit I love dogs. Have had three of my own, a malamute, a mutt (or as I like to refer to her as a Heinz 57 variety), and last but certainly not least a miniature schnauzer that lived to a ripe old age of seventeen plus. Amazing. Back to choice.
Well, I've never read a book that stars animals. Sure many had supporting canines that I admittedly loved and featured in the review. But DOG FRIENDLY was a horse of a different color. Sorry for the animal reference but my mind is on a roll here.
So I cracked open DOG FRIENDLY and was immediately taken in. Morgan, a veterinarian with an amazing heart and talent with dogs is the star of the book but the dogs at times overshadow the humans.
Morgan is suffering from heartbreak. Not the humankind, the pet kind. She is at a point where the stress of being the bearer of bad news and inability to help, not only the pets but their owners is taking an emotional toll. She decides to take up on an offer to dog sit one of her senior patients. Bernadette whose human parents will be off on business trips for much of the summer. They live in Nantucket – or is it on Nantucket. Morgan will stay in their pool house, and have full access to their mansion so she can make sure that Bernadette is well taken care of.
While in Nantucket Morgan is going to have to learn to slow down and decompress. And her plan is to conceal the fact that she is a vet. Her role as dog sitter seems like the perfect cover. But the interesting thing is that Morgan can't turn her back on a pet in need. And of course, there were several moments of humor since pets are fun.
While in Nantucket Morgan meets many truly interesting people and some lovely dogs. She is enjoying a friendship with Nathan, a beach kind of guy that sells juice drinks from a cart. She envies his easy pace and appreciates his companionship. If being honest with herself, Morgan also finds him very attractive on many planes. But her time on Nantucket is limited. Her goal is to get back to her job.
Morgan is amazed at just how comfortable she has become on Nantucket. The folks are relatively easy-going and the close nature of the community has put her at ease. And her time with Nathan has become important. But real life is going to intrude on her blissful time on the island. At the end of her time, Morgan will have to relegate Nantucket to what it was meant to be – a short respite from her life, job, and family.
So Victoria Schade is not only a very talented author with an amazing cavalry of characters for us to enjoy in DOG FRIENDLY, but she is a dog trainer. We are treated to some of the best dog/people scenes. I think that is what makes DOG FRIENDLY such a standout choice for a very enjoyable summer read. If you love pets and believe in rescues, fostering and adopting DOG FRIENDLY should be at the top of your must-read list. DOG FRIENDLY is that well-written and compelling. There is a bit of a double entendre with the title DOG FRIENDLY. Victoria Schade incorporates the relationships of people with their pets with a panache. She emphasizes the importance of training and respect and forgiveness – and includes humans. Enjoy.
SUMMARY
Exhausted veterinarian Morgan Pearce is feeling overworked and under-thanked, so when two favorite clients ask her to watch their special needs senior dog in their Nantucket home, she jumps at the chance for a summer break. She hopes her time on the island will be a reset from the stress of her everyday life, but her chill vacation vibe takes a hit when she gets roped into fostering a challenging, anxious dog and helping plan the local rescue group's glittery annual fundraiser.

Her trip starts to feel more like a vacation when Morgan begins falling for Nathan Keating, an irresistible entrepreneur who thinks every problem can be solved on a surfboard. Just as the summer is shaping up to be the magical refresh she needs, thanks to a fling that feels like the beginning of something real and Hudson, the foster dog who reminds her how much she loves her job, a visit from her estranged brother and the discovery of who Nathan really is changes everything. Morgan finds herself at a crossroads, trying to determine if mistakes from the past must define the future, or if she should forgive, forget, and grab hold of a chance to finally rescue herself.
---
What do you think about this review?
Comments
No comments posted.

Registered users may leave comments.
Log in or register now!