Excerpt from VACATIONLAND by Meg Mitchell Moore. © 2022 by Meg Mitchell Moore. Used with permission from William Morrow, an imprint of HarperCollins. All rights reserved.
JUNE
Chapter One
The Greyhound from Altoona, Pennsylvania, to Rockland, Maine, takes twelve hours and thirty-three minutes with three stops, all of them in places where you don't necessarily want to use the bathroom but may find you have no choice. Even so, the first part of the journey isn't too bad—Kristie Turner has two seats to herself. But in New Haven, six hours into the journey, she gains a seatmate in the form of a sixtysomething named Bob who wants to talk with Kristie about the granddaughter he is going to meet for the first time, and also about his abiding love for Creedence Clearwater Revival. Never mind that the bus left Altoona at eleven at night, so by this point it's five in the morning.
Can't you see I'm tired? Kristie wants to say. Can't you see I'm grieving? But, of course, Bob can't see that. Grief is not something you wear on a vest, like a Brownie patch. She rolls up her sweatshirt to form a pillow and angles her body away from Bob's, falling deeply asleep.
Along with her grief, Kristie is traveling to Rockland with $761 in cash—the very last of her tips—a duffle bag that fits beneath the seat in front of her, her phone, a trucker's hat from the last restaurant she worked at, $27,000 in medical debt, and an envelope her mother gave her the day before she died. The envelope contains a letter, and even though Kristie has the letter memorized, she knows it is something she will carry with her at all times, or at least whenever it is practical, like a lucky coin or a rabbit's foot.
Two days before she died Kristie's mother, Sheila, emerged briefly from her morphine haze, becoming, for less than a minute, the woman Kristie remembered: nervy and resourceful, if a little worn at the edges by life.
"I know it was hard on you, honey. I wish I gave you more. I'm sorry if I was a disappointment."
Kristie lay down in the hospital bed and curled into her mother the way she used to, when she was little, when it was just the two of them. Sheila felt different by then. Cancer had whittled her, she of the gorgeous breasts, tiny waist, and curvy hips, down to fewer than one hundred pounds, all of it bone.
"Stop," Kristie said. "Just—stop." She'd been more of a disappointment to her mother than her mother ever could have been to her.
When the bus pulls into the Greyhound station in Rockland Kristie wakes. She'd been dreaming, she realizes, about Jesse, whom she'd left three years ago passed out on their sofa in Miami Beach, coming down from whatever it was that had brought him up the night before. In the dream Jesse was in her mother's hospital room, pulling all the plugs out of all the outlets. Kristie tried to stop him, but then Nurse Jackie came in, with her blue scrubs and her stethoscope and her attitude, and told Kristie it was okay. "Sometimes we just have to let go," Nurse Jackie told her. "It's the circle of life."
Bob is gone—he'd been on his way to Portland; she must have slept through that stop. She gathers her belongings, feels in her pocket for the letter, checks her bag for her envelope of cash, and walks down the three steps from the bus and into the great unknown.
Immediately the smell of the harbor assaults her. It's a friendly assault. The water smells different here from how it did in Miami Beach, and, of course, in Altoona there is no ocean. Here it's more—briny. More alive than in Florida. The Greyhound terminal is some sort of ship terminal too. There are boats everywhere. She sees boats dry-docked in a parking lot; she sees boats in the water, and a sign that says ferry to vinalhaven. She sees an American flag. She sees a man in overalls looking at her.
"You look at little lost there," he says. "Can I help you find what you're looking for?"
I doubt it, thinks Kristie. Can he help her find her way out of debt? Out of sorrow? The man's eyes are kind. "Where can I find coffee?" she says. Her voice is dry.
"Fancy or not fancy?"
"Either."
"Dunkin' Donuts that way." He points to the right. "And downtown is that way." To the left. "Atlantic Baking Company or Rock City."
"Thank you." She takes a deep breath and turns toward downtown. And then, for the first time since she lay in the hospital bed, pressed against her mother's razor-sharp clavicle, she feels like everything might be okay. Maybe not right away, but sometime. It could be the man's kind eyes that make her feel this way, or the possibility of fresh adventure.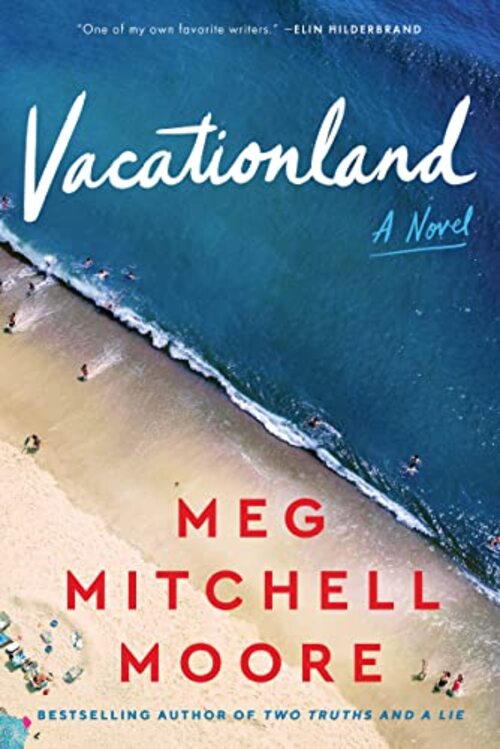 From the USA Today bestselling author of Two Truths and a Lie and The Islanders, a delicious summer read set in midcoast Maine, tackling family secrets, marriage, motherhood, and privilege.
Louisa has come to her parents' house in Maine this summer with all three of her kids, a barely-written book, and a trunkful of resentment. Left behind in Brooklyn is her husband, who has promised that after this final round of fundraising at his startup he will once again pick up his share of the household responsibilities. Louisa is hoping that the crisp breeze off Penobscot Bay will blow away the irritation she is feeling with her life choices and replace it with enthusiasm for both her family and her work.
But all isn't well in Maine. Louisa's father, a retired judge and pillar of the community, is suffering from Alzheimer's. Louisa's mother is alternately pretending everything is fine and not pretending at all. And one of Louisa's children happens upon a very confusing and heartfelt letter referring to something Louisa doesn't think her father could possibly have done.
Louisa's not the only one searching for something in Maine this summer. Kristie took the Greyhound bus from Pennsylvania with one small suitcase, $761, and a lot of baggage. She's got a past she's trying to outrun, a secret she's trying to unpack, and a new boyfriend who's so impossibly kind she can't figure out what she did to deserve him. But she can't keep her various lives from colliding forever.
As June turns to July turns to August, secrets will be unearthed, betrayals will come to light, and both Louisa and Kristie will ask themselves what they are owed and what they owe others. A delicious summer read and an exploration of family, responsibility, ambition and loss, Vacationland is Meg Mitchell Moore at her best.
Small Town [William Morrow, On Sale: June 14, 2022, Hardcover / e-Book, ISBN: 9780063026117 / eISBN: 9780063026131]
A summer like no other!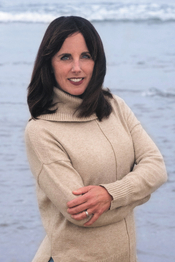 Meg Mitchell Moore worked for several years as a journalist. Her work has been published in Yankee, Continental, Women's Health, Advertising Age, and many other business and consumer magazines. She received a bachelor's degree from Providence College and a master's degree in English literature from New York University. Meg lives in Newburyport, Massachusetts, with her husband, their three children, and a beloved border collie.
No comments posted.