"A summer like no other!"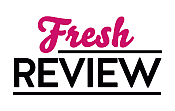 Reviewed by Evie Harris
Posted June 10, 2022

Louisa and Kristie, strangers to each other, have come to Maine for reasons of their own. Louisa came with her three children to spend the summer at the family's summer home. She has a book to write, marital issues to resolve and a father with Alzheimer's. Kristie's reasons are different. She wants answers to a question she has asked all her life. This will be a summer that no one will forget.
The author has created a large cast of characters and they are presented beautifully. In my opinion, Louisa's children steal the show. They are articulate, endearingly precocious and charming. The story is told by a variety of voices, thereby letting readers get to know the characters quite well. Serious elements of life are dealt with in this heartwarming story. Relationships are reviewed, family dynamics change and long held secrets are revealed.
I found VACATIONLAND to be a well written and engrossing book. It is well plotted and often though provoking. Highly recommended.
SUMMARY
From the USA Today bestselling author of Two Truths and a Lie and The Islanders, a delicious summer read set in midcoast Maine, tackling family secrets, marriage, motherhood, and privilege.
Louisa has come to her parents' house in Maine this summer with all three of her kids, a barely-written book, and a trunkful of resentment. Left behind in Brooklyn is her husband, who has promised that after this final round of fundraising at his startup he will once again pick up his share of the household responsibilities. Louisa is hoping that the crisp breeze off Penobscot Bay will blow away the irritation she is feeling with her life choices and replace it with enthusiasm for both her family and her work.
But all isn't well in Maine. Louisa's father, a retired judge and pillar of the community, is suffering from Alzheimer's. Louisa's mother is alternately pretending everything is fine and not pretending at all. And one of Louisa's children happens upon a very confusing and heartfelt letter referring to something Louisa doesn't think her father could possibly have done.
Louisa's not the only one searching for something in Maine this summer. Kristie took the Greyhound bus from Pennsylvania with one small suitcase, $761, and a lot of baggage. She's got a past she's trying to outrun, a secret she's trying to unpack, and a new boyfriend who's so impossibly kind she can't figure out what she did to deserve him. But she can't keep her various lives from colliding forever.
As June turns to July turns to August, secrets will be unearthed, betrayals will come to light, and both Louisa and Kristie will ask themselves what they are owed and what they owe others. A delicious summer read and an exploration of family, responsibility, ambition and loss, Vacationland is Meg Mitchell Moore at her best.
---
What do you think about this review?
Comments
No comments posted.

Registered users may leave comments.
Log in or register now!