Your book SERENADE is described as a "Paranormal Fantasy". What about paranormal fantasy inspires you as an author? Do you think you'd ever dip into a different genre or subgenre?
A great question! I love books that whisk you away to other worlds—that transport you. A great book is one that makes me forget real life for a while. I hope to accomplish that with the worlds I create. And I also write Gothic Mystery! I have book I just signed a deal with that will be coming out in 2023, called THE DOLLMAKER, so be on the lookout for that!
How would you describe your female protagonist, November Huntington? Does she evolve over the series, or stay the same? Initially timid but becomes stronger, or always confident?
November is different because she struggles with mental health. A lot of my early readers have really related to her because of this. She grows through the series. I wouldn't say she starts out weak—she definitely has fight and spirit and knows how to stand up for what's right—but she learns to open up her heart and mind as the story progresses.
How would you describe the dynamic between November and Vincent?
I LOVE November and Vincent. And I love them throughout the series! I'm so excited for readers to get to book II and III. There is so much chemistry and understanding between them—a deep connection—that time or distance can't break. I'm of course a sucker for enemies to lovers—and there is a bit of that—so I love how things evolve between them.
Is there a "Scooby Gang" in this series? A circle of friends to help November as she navigates through this series.
There is! ESPECIALLY in the next book. My favorite character hasn't even come into play yet. A set of triplets enter the gang as they battle the "next big villain." I want book I to release so book II can come out already!
When I first read the description for SERENADE, it made me think of some of my favorite mangas or animes. Are you a fan?
I actually went through a period of time where I LOVED Yu Gi Oh! Hahaha. I rented all the videos back when Blockbuster was a thing and binged watched the whole thing!
Is there anything you want to stress to readers about this "Dark Nocturne" series?
I want my readers to know that if they're like November—if they struggle mentally—you can fight for the magical things in life. Life can be SO hard, and SO many challenges can come our way. But magic can still exist. Even through the dark, there can be light, even when it seems impossible.
A few authors I've previously interviewed have surprised me by saying how the types of books they enjoy reading are different from the kind of books they enjoy writing. What do you like to read? Favorite titles or authors?
This is absolutely true for me! Even though most of the books I write are YA (because my voice is more YA), I read more adult. I absolutely love the Outlander series and have read it multiple times. But I of course do everything I can to research and read in my genre so I can keep up on the trends in the industry.
What are you currently working on?
Right now, I'm finishing up edits on THE DOLLMAKER, which I mentioned earlier. It's about a serial killer who hacks young women's limbs off, only to stitch them back together to create "art." It's a Gothic Mystery set in the 1920s. Pretty different from The Dark Nocturne series!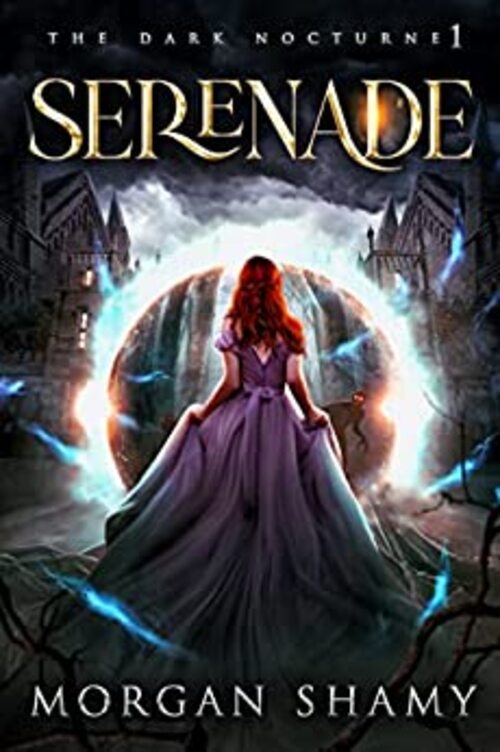 St. Paul's Academy of the Arts isn't your usual boarding school...
When November Huntington is sent away to live with her long-lost family, she's forced to attend a music school for the gifted—which wouldn't be a problem if November were musical. She's an athlete through and through, and hates being different.
The kids at the school don't welcome her, they're wary of her presence, especially Vincent, a brooding teenage boy involved with dark spirits, who can make time stop when he plays his piano. In fact, all her classmates are all obsessed with playing their instruments. And odd things happen when the do.
But something is off about the school. Deaths have occurred through the years, students showing up dead the same way November's parents were killed—with their throats ripped out.
A killer is on the loose... November must figure out a way to stop whoever it is, balance her feelings for Vincent, and solve her parents' past before she, too, is numbered among the dead.
The first in an Paranormal Fantasy Saga by debut author Morgan Shamy.
Young Adult Fantasy | Young Adult Suspense [Aethon Books, On Sale: May 31, 2022, e-Book, / eISBN: 9798831556469]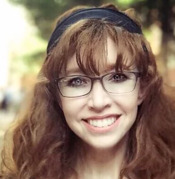 1 comment posted.