1--What is the title of your latest release?
2--What's the "elevator pitch" for your new book?
A roguish scoundrel must reform and face some difficult truths about himself if he's to win the woman he loves before she marries someone else in this childhood friends to lovers romance.
3--How did you decide where your book was going to take place?
I worked that out as I developed the characters and plot. Since Jack ran off to London to escape his feelings and his father's demands, it made sense for the plot to take place at his family estate and nearby village upon his return. This allowed Sophia to be in the situation of missing him, wondering about him, and eventually giving up hope of ever marrying him, before he suddenly drops back into her life. Tension and conflict unfold from there.
4--Would you hang out with your heroine in real life?
Definitely. She's very down to earth and kind.
5--What are three words that describe your hero?
Rebellious, sentimental, determined.
6--What's something you learned while writing this book?
I love adding something new and different to my stories so when Jack and Sophie get caught in a snowstorm, I didn't want them seeking shelter in a hunting cabin or an abandoned cottage. So I did some research and learned about shepherd's huts which were like caravans that could be moved from field to field and offered a place for the shepherds to spend the night.
7--Do you edit as you draft or wait until you are totally done?
I always wait until I'm totally done to avoid distraction.
8--What's your favorite foodie indulgence?
Tiramisu
9--Describe your writing space/office!
I recently moved so I've got a temporary spot at the moment next to the living room where the light is really good. My permanent office will be fixed up in due course.
10--Who is an author you admire?
Ken Follet. Anyone who can write a book about building a cathedral and make it a page turner is worthy of admiration :)
11--Is there a book that changed your life?
Yes. Romancing Mr. Bridgerton by Julia Quinn. Until coming across the book by chance I didn't realize Regency romance existed as a genre. This book introduced me to so many other wonderful authors and inspired me to write my first novel.
12--Tell us about when you got "the call." (when you found out your first book was going to be published)
It was a surreal moment and really wonderful in the sense of it being a stamp of approval from a famous publishing house.
13--What's your favorite genre to read?
Historical romance and historical fiction.
14--What's your favorite movie?
I'm really not sure. I love My Fair Lady, Sabrina, The Princess Bride and lots more.
15--What is your favorite season?
Spring
16--How do you like to celebrate your birthday?
With a relaxed family lunch/dinner at a good restaurant
17--What's a recent tv show/movie/book/podcast you highly recommend?
I really enjoyed watching Moonfall. In terms of books, I've just finished reading What Angels Fear (book 1 in the Sebastian St. Cyr series) and absolutely loved it!
18--What's your favorite type of cuisine?
Sushi or danish
19--What do you do when you have free time?
I mostly read, garden, and watch tv.
20--What can readers expect from you next?
Book 2 in my Brazen Beauties series, MR. GRIER AND THE GOVERNESS, will be releasing July 26th. This series features heroes and heroines in their 30's/40's, all of whom are untitled and "stumble" into love when they least expect it and/or have given up hope. The first book, MR. DALE AND THE DIVORCEE was released in late 2021.
Diamonds in the Rough - Barnes #9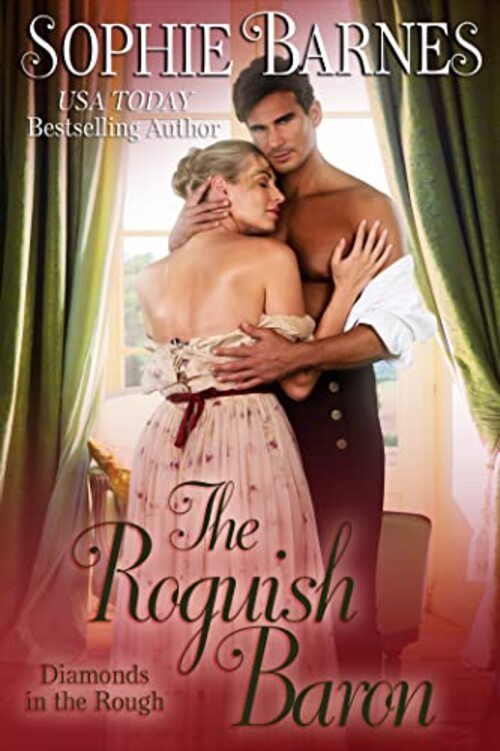 When a rakish scoundrel decides to pursue the woman he loves in this friends to lovers Regency romance, he risks his father's disapproval...and the consequence this will have on his future.
He had to risk losing her so he would realize how much he loved her…
Jack Lancaster, Baron Hawthorne, hasn't been home in four years. He's been too busy running from his emotions. So when he finally does return and discovers his childhood friend, Sophia Fenmore, has gotten engaged, he's not only shocked, but determined to change her mind and make her his.
Sophia has always known Jack was out of her league. But she valued his friendship, until he broke her heart. Now he's back, as eager to charm her as she is to thwart him.For as much as she'd like to believe Jack has changed, she cannot risk taking a chance on a rogue. Unless of course, he proves himself worthy.
A daring forbidden love romance from a USA Today bestselling author
*Previously published as part of The Rogue Who Stole Christmas anthology*
Romance Historical [Self-Published, On Sale: May 24, 2022, Paperback / e-Book, / eISBN: 9798438013983]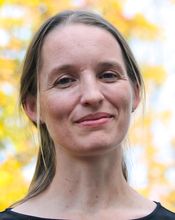 Born in Denmark, Sophie Barnes has spent her youth traveling with her parents to wonderful places all around the world. She's lived in five different countries, on three different continents, and she speaks Danish, English, French, Spanish, and Romanian.
She has studied design in Paris and New York, and has a bachelor's degree from Parson's School of Design, but most impressive of all: She's been married to the same man three times, in three different countries, and in three different dresses.
While living in Africa, Sophie Barnes turned to her lifelong passion: writing. When she's not busy dreaming up her next romance novel, Sophie enjoys spending time with her family, swimming, cooking, gardening, watching romantic comedies, and, of course, reading. She currently lives on the East Coast.
1 comment posted.