Robin Farrar Maass: Thank you so much for having me at Fresh Fiction today!
What's the title of your latest release?
What's the "elevator pitch" for your new book?
When she arrives in England hoping to solve a literary mystery and finish her dissertation, Lucy Silver finds romance and uncovers long-buried secrets that have the power to change her life and the lives of all her new friends.
How did you decide where your book was going to take place?
After growing up in a small town, reading Agatha Christie and Jane Austen, I got on a plane for the first time in my life when I was 22 and went to the UK. I fell completely in love with England, especially Oxford, and I knew I wanted to set a book there.
Would you hang out with your heroine in real life?
Yes, absolutely! She'd be a ton of fun—I'd never know what she might do next!
What are three words that describe your hero?
Direct, honest, passionate.
What's something you learned while writing this book?
I learned a lot about the Victorian Language of Flowers, a system where each flower or plant has a meaning assigned to it. For instance, ranunculus means You are radiant with charms. Sweet peas mean Delicate pleasures.
Do you edit as you draft or wait until you are totally done?
I edit as I draft, especially if I feel like it's something that's important to establish at the beginning of the book or that I think will impact things later on. (I learned the hard way from the many, many drafts I went through with THE WALLED GARDEN!)
What's your favorite foodie indulgence?
Cake! In the afternoon, with a pot of tea.
Describe your writing space/office.
It's a small bedroom upstairs with windows that look out to the front. It's actually a combined office/studio since I'm also a watercolor painter. So, a big desk my husband made for me, lots of books, photos, and paintings, along with a large easel and all my watercolor kit. There's a big mood board on one wall—I like being surrounded by images, especially since I'm writing about a place I don't (sadly!) live in. There's a lamp on my desk that my two Siamese cats think is their heat lamp, so I often have feline companionship. And tons of colored sticky notes—I can't live without colored sticky notes!
Who is an author you admire?
Jenny Colgan. She is so prolific—I think she puts out one book, possibly two a year—I dream of being that productive! I love her stories—her characters are engaging and real, and she's hilariously funny. And I adore the settings, especially Scotland.
Is there a book that changed your life?
The Bible. I need to hear God's voice speaking into my life.
Tell us about when you got "the call." (when you found out your book was going to be published)
It was actually an email, in the fall of 2020, when life had shut down due to the pandemic, and I'd dramatically announced to my family that Lucy was dead. After all the years of work, I didn't believe it was going to happen, and I was ready to give up. I'd spent three years querying agents and being rejected and, as a one-last-shot try, I decided to query a hybrid press called SparkPress, and they accepted me. It's been a different journey to publication than I imagined, but it's thrilling to finally see the book in print!
What's your favorite genre to read?
Mystery—since my early reading days with Nancy Drew! I'm a huge Agatha Christie fan. A close second would be romance, especially Regency romance.
What's your favorite movie?
Okay, here's an odd pair for you: Enchanted April and Spider-Man 2 (with Tobey Maguire)! Love them both—for totally different reasons. Persuasion (1995) with Amanda Root and Ciaran Hinds would be a very close third.
What's your favorite season?
That's a hard question! The garden is coming to life again after the gray bleakness of a Northwest winter, and it's so beautiful now that I want to say spring. But summer is wonderful too because I love living outside with all my favorite flowers in bloom, and enjoying tea parties and dinner parties in the garden!
How do you like to celebrate your birthday?
Going out for a nice dinner with my husband. And I love going out to celebratory lunches with friends.
What's a recent tv show/movie/book/podcast you highly recommend?
Of course, I love Bridgerton—the flowers and the houses and gardens and all the colors of the sets are so gorgeous! And The Crown, especially the early seasons with Claire Foy playing the Queen.
What's your favorite type of cuisine?
Italian—I love a good Spaghetti Bolognese! Mexican is a close second—enchiladas, rice and beans—yum.
What do you do when you have free time?
If it's not raining, I'm in the garden! The weeds never stop growing and there's always something new to see. Breathing fresh air helps calm me and clear my head. I adore scented plants like roses and herbs, especially chamomile and rose- and lemon-scented geraniums. Watching flowers and plants change through the seasons helps me weather the seasons in my own life. I also really enjoy making garden-inspired food. I've made damson jam with my own plums and elderflower cordial from the blossoms of my elder tree. And I make my favorite summer tea cookies with mint from the garden!
What can readers expect from you next?
I'm about a quarter of the way into another novel set in England, about an American artist who's been married to a Brit for ten years when she discovers that he's been unfaithful. Seeking a fresh start, she moves out of London to a cottage in the countryside where she finds a cache of letters and diaries from a young woman who was evacuated there during WWII. This discovery launches her on a quest to find out who the people in the letters were. There's a mystery about some paintings that were done during the war that have disappeared, and an abandoned summerhouse the artist claims as a studio, even as she wonders if she'll ever be able to paint again. There's also a bearded estate manager who keeps popping up when she least wants to see him—and she hates men with beards!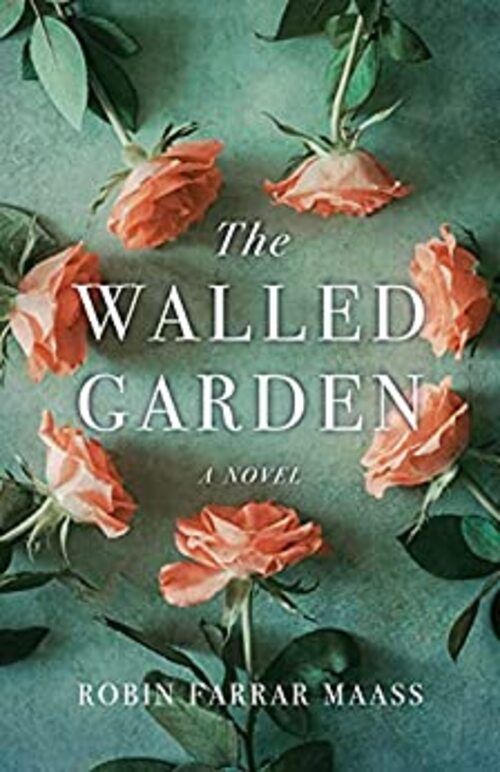 Perfect for fans of Agatha Christie, The Crown, and Downton Abbey.
American grad student Lucy Silver arrives in England hoping to solve a longstanding literary mystery, write her dissertation, and finish her graduate studies in a blaze of academic glory. But as Lucy starts to piece together the correspondence between her late grandmother and Elizabeth Blackspear, the famous poet and garden writer who's the subject of Lucy's dissertation, she discovers puzzling coded references in the letters—and when an elderly English aristocrat with a secret connection to Elizabeth offers Lucy access to a neglected walled garden on his estate, the mystery deepens.
As spring turns to summer in Bolton Lacey, Lucy finds herself fighting the Blackspear Gardens' director's attempt to deny her access to vital documents in the archives . . . and trying not to fall in love with an attractive Scottish contractor.
In the midst of this turmoil, she stumbles upon an illicit plot to turn the historic gardens into a theme park, and becomes determined to stop it. As she races against time to save the gardens, Lucy's search for the truth about Elizabeth's life leads her to a French convent where she uncovers explosive evidence that will change her life and the lives of everyone around her, ultimately revealing a home—and an inheritance—more incredible than anything she could ever have imagined.
Women's Fiction [SparkPress, On Sale: May 17, 2022, Paperback / e-Book, ISBN: 9781684631315 / ]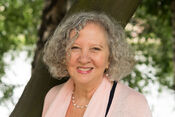 Robin Farrar Maass is a lifelong reader and writer who fell in love with England when she was twenty-two. She enjoys tending her messy wants-to-be-English garden, painting watercolors, and traveling. She lives in Redmond, Washington, with her husband and two highly opinionated Siamese cats. The Walled Garden is her first novel, and she's already at work on her next novel set in England.
No comments posted.