Words in Deep Blue by Cath Crowley
This is one of the most gorgeous books about grief and young love I've read. Actually, it's one of the most gorgeous books I've read, full stop. Following the drowning death of her brother, Rachel returns to the city where she grew up and to her one-time friend and crush, Henry. Rachel hasn't been back in three years and before she left, she wrote Henry a love letter — he didn't respond. Now the two are working together at his family's struggling bookstore. The novel is unsurprisingly the recipient of many awards, including Australia's Prime Minister's Literary Award.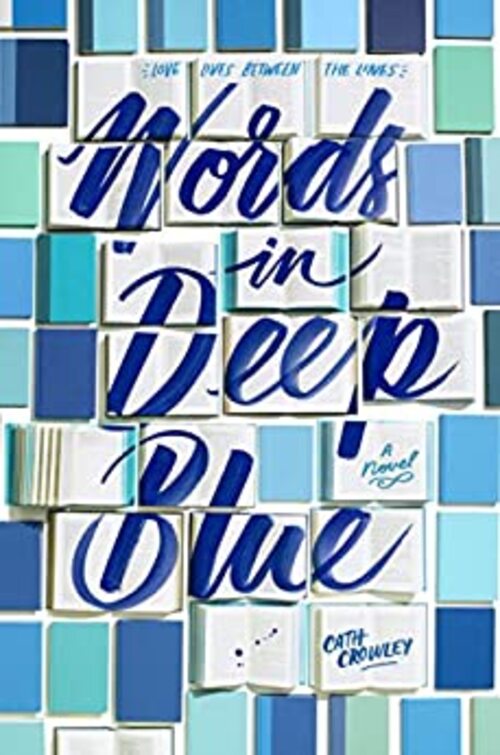 The Summer I Turned Pretty by Jenny Han
Jenny Han is best known for To All the Boys I've Loved Before, which, fair. But I loved this novel (the first in Han's Summer series) about teenage Belly, who spends her summers at a beach house in North Carolina with brothers Conrad and Jeremiah. The book captures all the confusion and excitement of adolescent crushes and friendships, but it's also about the importance of the family we make for ourselves. It's currently being adapted into a TV series.
Everything, Everything by Nicola Yoon
It's so hard to pick a favorite book by Nicola Yoon — she's a master of plotting, prose, and original storytelling. I adore The Sun Is Also a Star and Instructions For Dancing, but since this was the first of her books that I read, it has a very special place in my heart. It's the story of 18-year-old Maddie whose medical condition requires her to live in a hermetically sealed home. There she stays, following her mom's every order, until a cute boy moves next door. Dum, dum, dum!
Tomorrow, When the War Began by John Marsden
The first in an eight book series, I read this novel approximately one thousand times when I was growing up. It's about a group of Australian teens who return from a camping trip in the bush to find their hometown has become occupied by a foreign military power. They head back to the woods and plot a guerrilla campaign to free their families. It's a page turner with a ballsy female protagonist and the kind of romantic entanglements I crave, but it was Marsden's descriptions of the Australian wilderness that stuck with me — I wanted to write about nature the way he did.
All the Bright Places by Jennifer Niven
This is the story of good girl Violet and school freak Finch, who meet when Finch finds Violet atop the school bell tower (grief and suicide are two prominent themes in the book — it's heavy stuff). When they're paired together for a school assignment, they form an unlikely friendship and romance. As they grow closer, Violet begins to recover from her sister's death while Finch's mental health struggles consume him. This book destroyed me, but it was well worth the ache.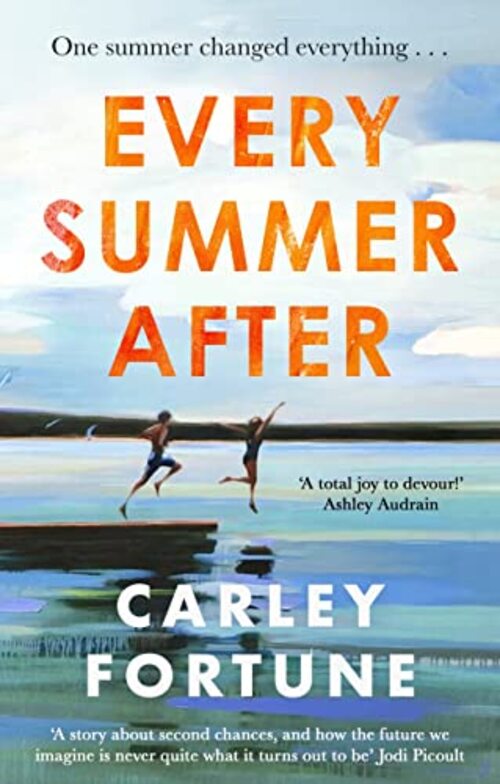 They say you can never go home again, and for Persephone Fraser that has felt too true for the last decade, ever since she made the biggest mistake of her life. Instead of glittering summers on the lakeshore of her childhood, she spends them in a stylish apartment in the city, going out with friends, and keeping everyone a safe distance from her heart. Until the day she gets a call that sends her racing back to Barry's Bay and into the orbit of Sam Florek.

For five summers, through hazy afternoons on the water and warm summer nights working in his family restaurant and curling up together with books-medical textbooks for him and work-in-progress horror short stories for her-Percy and Sam had been inseparable. And slowly that friendship turned into something breathtakingly more, before it fell spectacularly apart.

When Percy returns to the lake to attend Sam's mother's funeral, their connection is as undeniable as it had always been. Percy must confront the decisions she's made and the years she's spent punishing herself for them, in order to determine, once and for all, whether their love might be bigger than the biggest mistakes of their past.


Romance Contemporary [Piatkus, On Sale: May 10, 2022, Paperback / e-Book, ISBN: 9780593438534 / eISBN: 9780593438541]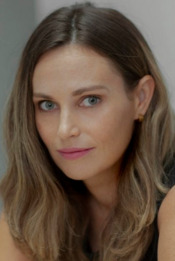 Carley Fortune is an award-winning journalist and author. Most recently, she was the Executive Editor of Refinery29 Canada and has worked at some of Canada's top publications, including The Globe & Mail, Toronto Life and Chatelaine. She lives in Toronto with her husband and two sons.
No comments posted.