1--What is the title of your latest release?
2--What's the "elevator pitch" for your new book?
Having just gotten out of a relationship, London turns down a date with an attractive man, only to have him crash a business meeting of hers three months later. Turns out he's the CEO of the company and now she's locked into working with him.
3--How did you decide where your book was going to take place?
Back in 2018 I attended Book Bonanza in Colorado and fell in love with the mountains and the scenery and knew I wanted to set a series there. It's such a beautiful location and became the perfect setting for Spark House, the event hotel run by the Spark sisters.
4--Would you hang out with your heroine in real life?
Definitely! She's fun and crafty and endearing. I would totally hang out with her and make origami stars, or design centerpieces with her, which are some of the things she does for her own side business, and for Spark House.
5--What are three words that describe your hero?
Charismatic, intense, giving.
6--What's something you learned while writing this book?
I learned how to make origami puffy stars, and it's intensely therapeutic.
7--Do you edit as you draft or wait until you are totally done?
I usually stop and read what I've written at the 40-50k mark (or about halfway) before I keep going. Then I do a full edit once it's completely drafted.
8--What's your favorite foodie indulgence?
chocolate or popcorn, depends on whether I'm in a sweet or savory mood.
9--Describe your writing space/office!
Organized chaos. My desk often has stacks of paper on it, story outlines, my daily planner, my phone and a glass of sparkling water. I also often have a table set up for mailings. I try to tame the chaos every couple of weeks, so it doesn't get out of control.
10--Who is an author you admire?
Penny Reid writes such amazing, smart, funny and relatable romance. And she's such a great human being.
11--Is there a book that changed your life?
Bridge to Teribithia was the first book that made me cry. I was nine years old when I read it, and I'll never forget the way it hit me in the feelings. That book truly cemented my love for stories and storytelling.
12--Tell us about when you got "the call." (when you found out your book was going to be published)
St. Martin's Press published my Shacking Up Series, so I was thrilled when they wanted me to write another series for them. I had so much fun writing the Mills' Brothers and I knew I wanted to write a series of interconnected standalones about three sisters, and SMP was the perfect home for them.
13--What's your favorite genre to read?
Paranormal romance
14--What's your favorite movie?
From my teen years I loved Pretty in Pink and Sixteen Candles. From my childhood, I always loved Cinderella.
15--What is your favorite season?
Summer, being in Canada, I appreciate the few months where I don't have to wear a sweater!
16--How do you like to celebrate your birthday?
I usually disappear to the family cottage since it's at the end of the summer.
17--What's a recent tv show/movie/book/podcast you highly recommend?
I've been reading paranormal romance lately and Laura Thalassa's The Four Horsemen series is amazing, so is Raven Kennedy's The Plated Prisoner.
18--What's your favorite type of cuisine?
I'm a huge fan of Thai food
19--What do you do when you have free time?
I read, work on puzzles, cross stitch, spend time with friends and in the spring and summer I like to spend time outdoors.
20--What can readers expect from you next?
Harley's book, the 3rd sister in the Spark family is coming in early 2023 and I have another standalone coming later in the spring/early summer to look forward to as well.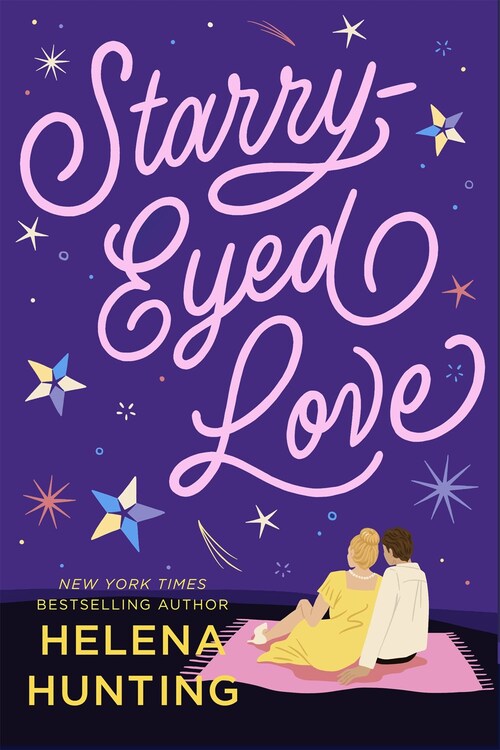 Having just broken up with her boyfriend, London Spark is not in the mood to be hit on. Especially not when she's out celebrating her single status with her sisters. So when a very attractive man pays for their drinks and then slips her his number, she passes it right back to him with a 'thanks, but no thanks'. As the business administrator for their family's event hotel, the Spark House, London has more important things to worry about, like bringing in new clientele.
As luck would have it, a multi-million-dollar company calls a few months later asking for a meeting to discuss a potential partnership, and London is eager to prove to her sisters, and herself, that she can land this deal. Just when she thinks she has nailed her presentation, the company's CEO, Jackson Holt, walks in and inserts himself into the meeting. Not only that, but he also happens to be the same guy she turned down at the bar a few months ago.
As they begin to spend more time together, their working relationship blossoms into something more. It isn't until their professional entanglements are finally over, that London and Jackson are finally ready to take the next step in their relationship. But between Jackson's secretive past and London's struggle with her sisters, London must question where she really stands - not just with Jackson, but with the Spark House, too.
Romance Comedy | Romance Contemporary [St. Martin's Griffin, On Sale: May 10, 2022, Trade Paperback / e-Book, ISBN: 9781250624727 / eISBN: 9781250624734]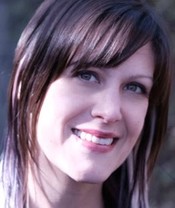 NYT and USA Today Bestselling author, Helena Hunting lives outside of Toronto with her amazing family and her two awesome cats, who think the best place to sleep is her keyboard. Helena writes everything from contemporary romance with all the feels to romantic comedies that will have you laughing until you cry.
No comments posted.