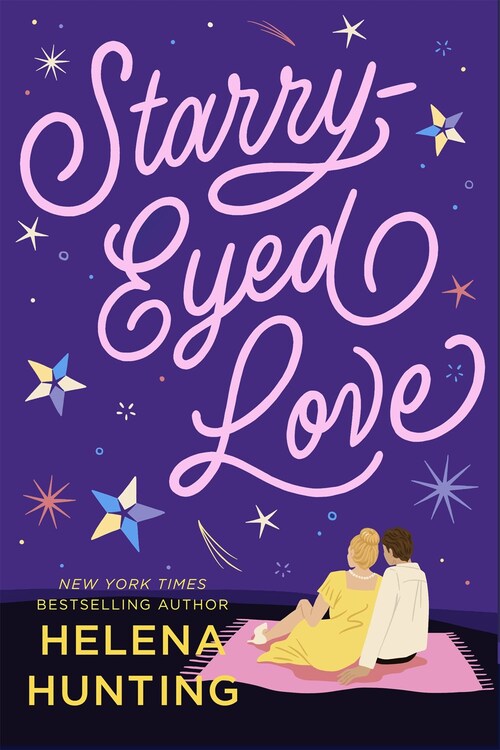 Purchase
St. Martin's Griffin
May 2022
On Sale: May 10, 2022
Featuring: London Spark; Jackson Holt
352 pages
ISBN: 125062472X
EAN: 9781250624727
Kindle: B09CNG3B7Y
Trade Paperback / e-Book
Add to Wish List

Romance Comedy | Romance Contemporary
Having just broken up with her boyfriend, London Spark is not in the mood to be hit on. Especially not when she's out celebrating her single status with her sisters. So when a very attractive man pays for their drinks and then slips her his number, she passes it right back to him with a 'thanks, but no thanks'. As the business administrator for their family's event hotel, the Spark House, London has more important things to worry about, like bringing in new clientele.

As luck would have it, a multi-million-dollar company calls a few months later asking for a meeting to discuss a potential partnership, and London is eager to prove to her sisters, and herself, that she can land this deal. Just when she thinks she has nailed her presentation, the company's CEO, Jackson Holt, walks in and inserts himself into the meeting. Not only that, but he also happens to be the same guy she turned down at the bar a few months ago.

As they begin to spend more time together, their working relationship blossoms into something more. It isn't until their professional entanglements are finally over, that London and Jackson are finally ready to take the next step in their relationship. But between Jackson's secretive past and London's struggle with her sisters, London must question where she really stands - not just with Jackson, but with the Spark House, too.
More Information
A Q&A with Helena Hunting
What was your favorite part of writing London's story?
I loved writing the initial awkward dynamic between London and Jackson, particularly after she turns him down for a date, and he ends up sitting in on her meeting with his team. Their banter and the tension between them grows the more time they spend working together, and it was a real joy to put them in increasingly awkward situations as their working relationship developed into a friendship, and eventually became more.
Will we see more from the Spark sisters in future books?
Harley Spark, the youngest of the sister's, has her own story to tell, and she's coming next.
Tell us about The Beaver Den, your 15k strong member reader group on Facebook. What can fans expect there?
The Beaver Den is where my readers come to talk all things books, baking, sports, and love stories. We share pictures, posts, we discuss the books we're reading, what's coming next and what they're excited about. It's a positive, warm environment and I love stopping in every day to see what's happening with my readers. I also share exclusive excerpts, and it's often where I go when I want to talk about a new project, or something I'm working on.
You write everything from fun romantic comedies to high-heat hockey romances. How do you shift from one writing style to another?
I often write in blocks of time, so I'm typically writing one draft at a time. I think there's always some crossover in terms of writing style, but each project is different. I spend time outlining the story before I sit down to write it, so I typically know exactly what kind of book I'm writing before I even start the first chapter. It's all about balance in writing, so if I've just finished a heavier, emotion focused story, moving to something a little lighter, with a focus on laughter and putting a smile on reader's faces feels very much like an organic part of the writing process for me.
What can readers look forward to next from you?
This fall I have an angsty, new adult romance coming under my H. Hunting pen name, and in 2023 I have a standalone contemporary romance, Harley's story, which is also high on emotion and steam, and a very fun, laugh-out-loud, standalone romantic comedy. So a little bit of everything!
Comments
No comments posted.

Registered users may leave comments.
Log in or register now!