Instead of trying to find your perfect match in a dating app, we bring you the "Author-Reader Match" where we introduce you to authors you may fall in love with. It's our great pleasure to present Cate Conte!
Writes:
Hi! I write the Cat Cafe Mysteries and the Full Moon Mysteries, and as Liz Mugavero, I write the Pawsitively Organic Mysteries. All my books feature strong female protagonists who have all had their lives upended in some fashion but are still rocking it—and they are all animal lovers.
WITCH TRIAL, the second in my Full Moon series, was released in January 2022. This is a paranormal cozy filled with cats, crime, and crystals—and lots of witches! Protagonist Violet Mooney finds out she's a witch in her 30s and has to adjust to living in two completely different worlds. Add in a long-lost mother and a half-sister she didn't know she had, and the potential for mayhem is off the charts!
About:
I love murder! I've been obsessed with crime for as long as I can remember, which admittedly was disturbing to my parents. I have also been writing since I could hold a pen. When I'm not writing, I'm trying to get through my ridiculously-high TBR pile, which keeps growing because I keep buying books. I also teach people how to reconnect with their creative selves. Like my characters, I am an animal fanatic. I have two rescue dogs and a rescue kitty, and they are my world. In my free time, I'm either playing with my pups or on the beach—my happy place.
What I'm looking for in my ideal reader match:
Is fascinated by complex family relationships
Is into animals and animal rescue
Loves crystals and everything woo woo
Has a thing for witches (good ones, of course!)
What to expect if we're compatible:
Lots of cats and dogs
Getting a crash course on crystal healing
Meeting friends you'll want to visit over and over
A bit of romance and a lot of intrigue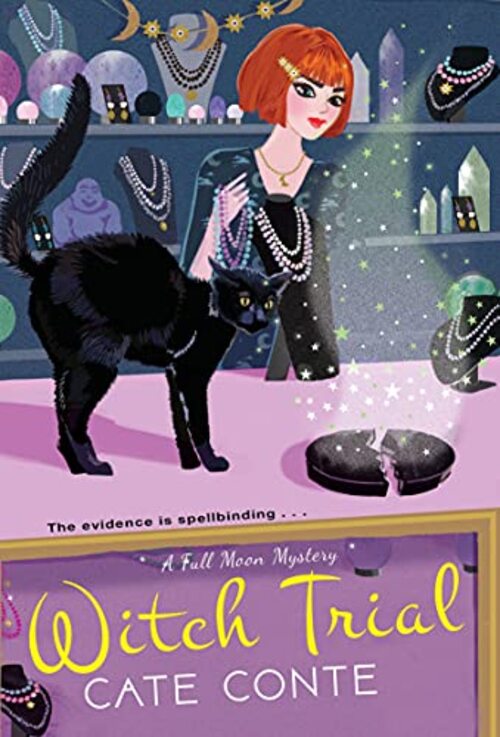 In the second installment of Cate Conte's charming new series featuring crystal shop owner and witch Violet Mooney, the murder of one of her customers launches her into a case that conjures up both supernatural and mortal enemies...
Double, double toil and trouble,
A witch's life is quite a muddle.
The Full Moon crystal shop in North Harbor, Connecticut, offers healing stones for all sorts of ailments. Unfortunately, there's nothing among the gems that can help owner Violet Mooney learn how to wield the magick she inherited from both sides of her family—the legendary Ravenstar and Moonstone clans. As if being an apprentice witch weren't difficult enough, Violet's tutors are her estranged mother Fiona, a sister she never knew she had named Zoe, and a familiar in the form of a black cat, Xander.
Between learning spells, Violet is being investigated by the Magickal Council. A reporter out to debunk spiritualists was "genied"—her soul imprisoned inside a bottle—in Violet's shop, and she can't prove she didn't do it. Meanwhile, her non-magickal life has become complicated when one of her crystal shop customers, Nicole St. James, goes missing and turns up dead, a victim of murder.
Determined to solve both crimes, Violet taps into powers she doesn't understand, much less control—and finds herself conjuring up both supernatural and mortal enemies…
Mystery Paranormal [Kensington Cozies, On Sale: December 28, 2021, Paperback / e-Book, ISBN: 9781496732699 / ]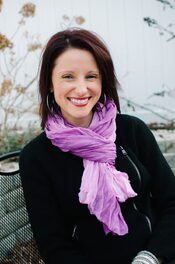 CATE CONTE serves on the Sisters in Crime New England board; she is also a member of Sisters in Crime, National Mystery Writers of America, and the Cat Writers' Association. She currently lives in Connecticut with her cats and one dog.
1 comment posted.