Rachel Gibson: First let me say Hello to everyone at Fresh Fiction. You all give the best events and parties, and it's great to chat you again.
Your new book DROP DEAD GORGEOUS involves some body swapping—what appealed to you about that idea? Were you a Freaky Friday fan?
I loved Freaky - "I'm like the Crypt Keeper!" - Friday, but it wasn't the inspiration for DROP DEAD GORGEOUS. The idea for DDG came from my deep dislike for amnesia plots. I've always said that I would never write an amnesia book. However, I am a contrarian which mean that at some point I'm going to twist and bend a plot until it works for me.
Every book I've written starts with "what if…" What if one woman's soul jumps into another woman's body, and she must pretend she has amnesia for the rest of her life?
The thing I like about body swapping or soul swapping stories – depending on how you look at it – is that the characters in the swap often learn more about what makes them unique, and their personality and perspective sometimes evolves. Would you say that's true of the main characters in DROP DEAD GORGEOUS?
Absolutely. Brittany's life of cutting hair and rolling perms at a beauty salon in small-town Texas suddenly ends when she wrecks her momma's minivan. When she wakes up in the hospital, she is still the same Brittany on the inside, but on the outside, she is snobby rich-girl Edie Randolph Chatsworth-Jones, and she lives in Detroit. The cosmetologist and the socialite appear to be nothing alike, but they have more in common than either of them thinks. As Brittany clings to her past, she discovers her future, and she develops a deeper understanding of herself and Edie.
Do you split the perspective up in this story – between Brittany and Edie? Or how does that work?
I did write both Brittany and Edie's points of view. While Brittany struggles with her new life, we see Edie's struggle in her afterlife. Edie is shocked when she isn't immediately ushered through the pearly gates, and she is stuck somewhere between heaven and hell. Death has not changed her, and she is still the same selfish, arrogant, and entitled person that she was in her life on earth. She is sure she can schmooze and trick her way into heaven, but she learns that she can't fool God.
Would you say that there's a good balance of light moments and drama in this book?
Yes. I can never seem to write anything serious for very long. It's just not in my nature, and I think the trick to writing relatable fiction is to balance sadness and heartache with humor. Without light moments, writing is a slugfest. It's Moby Dick, The Scarlet letter, and The Life of Ivan Denisovich, and while I appreciate those books and understand why they are classics, I would never personally enter that level of slugfest hell.
In past interviews with other authors, some have told me that what they enjoy writing is not the same thing they enjoy reading. What do you enjoy reading? Some of your favorite authors? Books?
That is very true. It's hard to turn off my inner editor when I read books in the same genre in which I write. It's inevitable that I will pick it apart and kill the joy.
I love historical romance because I can lose myself in that period. My favorite authors are Lisa Kleypas and Judith McNaught.
Sci-fi fantasy because those authors have wild imaginations and come up with plots and characters that would never enter my head. My two favorite sci-fi fantasy authors are Charlene Harris and Simon R Green.
Horror because I love getting the crap scared out of me. If I feel like having night terrors, I pick up Clive Barker and Dean Koontz.
If you could only recommend one of your books to readers unfamiliar with your work, which would you choose? And why?
That's a tough one. Once a book is published, I put it on the shelf and rarely pick it up again. DROP DEAD GORGEOUS is still fresh in my head and I think it's a fun, face-paced read. Other than DDG, hmmm… True Love and Other Disasters sticks out in my brain because the heroine was a stripper. I think it's safe to say that a woman who works the pole for dollar bills isn't your average romance heroine entrepreneur. So, I gave her a professional hockey team and had her spar with a hot-as-hell team captain with a mean right hook and a gift for finding the sweet spot.
"What if…" a stripper suddenly inherits a hockey team.
What are you currently working on?
I am writing the second in a series of books that begins with DROP DEAD GORGEOUS. This book is tentatively titled Been There Done That, and tells the story of crazy Katrina, a patient Brittany meets in DDG when they are committed to a mental health institution at the same time.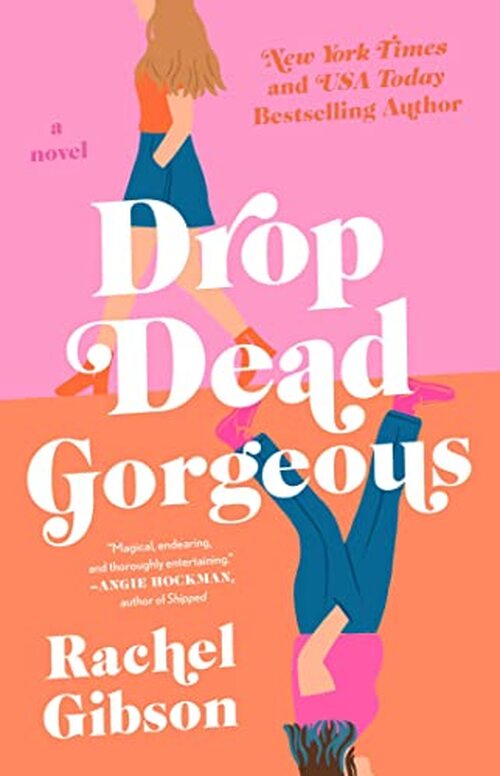 On her way from singing in church to hooking up with a Tinder date, Brittany Lynn Snider crashes her momma's minivan, and her life is changed forever. One moment she's texting HotGuyNate, and in the next she's at a hospital in El Paso watching doctors operate on her near-lifeless body. If that wasn't bad enough, she finds herself trapped in the Limbo Lounge where patients await their fate, playing cards and watching reruns of 7th Heaven and Heaven Help Us.
When a shimmering portal appears, it pulls Brittany upward toward heaven—until the lounge's resident bully, a wealthy socialite named Edie, leaps through first and steals Brittany's place. Brittany now has a second chance at life on Earth, but with a catch: she must inhabit Edie's body.
Waking up as Edie in a mental facility where doctors try to cure her alleged retrograde amnesia, Brittany resumes a life of privilege in Grosse Pointe, Michigan. Yet even as she basks in luxury and reconnects with Edie's old flame, Brittany plans to return to her old life in Texas. But when things don't go according to her plan, she must ask herself: Who is Brittany Lynn Snider, and what does she want now?
And where's Edie? Did she manage to make it past the pearly gates?
Women's Fiction | Humor [Gallery Books, On Sale: April 19, 2022, Trade Paperback / e-Book, ISBN: 9781982118150 / eISBN: 9781982118174]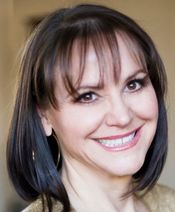 Rachel Gibson is a New York Times and USA TODAY bestselling author of fast-paced contemporary romance novels. Publisher's Weekly proclaims Rachel's "clever, snappy dialog amuses at every turn" and "With humor and eloquent prose, Gibson brings substance and depth . . . to modern day romance."
Four of her novels were named among the Top Ten Favorite Books of The Year by Romance Writers of America. Two of her novels, True Confessions and Not Another Bad Date, were awarded the RITA, Romance Writers of America's highest honor of excellence. Some of Rachel's other awards and achievements include The Golden Heart Award, the National Reader's Choice, Amazon Editor's Top Pick, Publisher Weekly's Quill nominee, Borders bestselling romantic comedy and Romantic Time's Career Achievement award.
When not writing, Rachel can be found shopping for shoes or looking for strange and unusual flowers to plant in her garden.
No comments posted.