LADY ARMSTRONG'S SCANDALOUS AWAKENING is set in the Victorian era. What appeals to you about that time period as a setting? Is that your favorite period to set a story in?
The Victorian period was a time of huge change in every way. The Industrial Revolution was really taking hold, railways and telegrams transformed communication and travel, and there was a move away from the countryside to city living. What fascinates me are the contrasts that all this change emphasized – between the rich and the poor, the haves and the have-nots, and in particular, in the position of women, who were being forced by a society which was in many ways liberating men, into a much more domestic and constrained role. Ideals of femininity were disseminated through photography, and image took on a new importance. Women who did not conform had to be real rebels, incredibly strong and radical thinkers, and it's coming up with this type of woman as a heroine that really appeals to me.
As to whether this is my favorite period to write about – I'd say yes, at the moment, because it's the period I've been immersed in for the last couple of years, since I worked with the Duchess of York on our first book, HER HEART FOR A COMPASS, which is set in the same mid-Victorian period as LADY ARMSTRONG'S SCANDALOUS AWAKENING.
Lady Mercy Armstrong, the heroine of this novel, is a widow. I'm always fascinated by widows in stories. What made you decide to make your heroine a widow?
Widows appeal to me in a historical context for one practical reason – it means that my heroine is sexually experienced! But in this case, Mercy being a widow was absolutely fundamental to the story. I wanted to explore two things in this book. The first is image. As I've already said, photography revolutionized how women were perceived, judged, and defined. In the first book in this series, THE EARL WHO SEES HER BEAUTY, Prudence, my heroine was so facially scarred she was forced to wear a veil in public. In this book, Mercy is a society beauty, but she's every bit as defined and constrained by her looks like Prudence.
The second theme I wanted to explore was the very difficult one of children. Women such as Mercy, in the higher echelons of society, were married in order to provide the next generation. Failure to deliver the required heir was a heinous crime, and always, always perceived to be the woman's fault. Is a woman who can't have children less of a woman? This is what Mercy believed, what her husband believed, and what much of the society she inhabited believed. As a wife, she is cowed by failure, she has no option but to keep trying to succeed. But as a widow, what would she do? How would she rebel? That's the question that really drove my thinking for this story.
This story has the "fake romance turned real" trope. This is one of my favorites. Is it one of your favorite tropes as well? If so, what are other favorites for you? Ones you don't care to use in your stories?
I actually think this might be the first time I've used this trope (though after nearly sixty books, I could be wrong!). What interests me is our ability to fool ourselves about our feelings, and that is something that runs through all my writing. Why is it that others can see much more clearly what we're feeling than we can? Why is it so difficult to confront our feelings, so easy to pretend they're something else – just sex, just having a laugh, just something, anything other than love – or for that case, loss.
I'm not sure about tropes, but lately I've been moving towards more mature heroines, women with experience and with baggage. When you've made a life for yourself, even if it's not the perfect life, the familiar is always easier to deal with than something new. I love writing women whose lives are turned upside down by meeting their hero, who must make big decisions about letting him into their lives, simply because that reflects, in a historical context, much more of 'real' life for so many of us now.
How would you describe the dynamic between Mercy and Jack?
Exciting, challenging, sexy! Jack is a self-made working-class man from Glasgow. He's a straight-talker, he knows what he wants, and he doesn't take prisoners, though (of course!) behind the rough façade is a sensitive man with a heart of gold. Mercy is a society beauty who has towed the line all her life, and yet she finds herself ostracized, the subject of gossip, and all but friendless. They couldn't be more different, and that's what makes the chemistry between them spark and sizzle from the moment they meet.
How big a role, if any, does friends and family members play in this story?
Big! Mercy's vile husband brands her in the prologue and does his best to make sure that as his widow, she'll be even more miserable than she was when she was his wife. She has a strong family, she's really close to her brother and sister, but for a while she isolates herself from them, retreating into her shell to lick her wounds. She does the same with her best friend Sarah for a while, but as the story progresses and Mercy learns who she is, her relationship with all of them is renewed, stronger and fulfilling.
Incidentally, Sarah is named for my royal friend and co-author, The Duchess of York. The real Sarah had a hand in the romance that her alter ego had in this story!
Some other authors I've interviewed in the past have told me that the kinds of things they enjoy reading are different from the kind of things they enjoy writing. What do you enjoy reading? Favorite books or authors?
That's a really tough question! I don't read a lot of historical romance for the same reasons I'm sure other authors of historical romance have given – it's a bit like a busman's holiday. I love history, obviously, and always have at least one or two non-fiction books on the go, one will be research, the other just whatever takes my fancy. It's probably easier for me to say what I don't read – science fiction, really graphic crime, big sagas. I love cozy crime and am currently working my way through Sara Sheridan's Mirabelle Bevan series, and I'm also nearly at the end of Dorothy Sayers's Lord Peter Wimsey books. I'm a massive, massive fan girl of Marian Keyes and have read everything she has written at least three times. I've just bought her latest, Again Rachel. I love the twisty-turniness of Lisa Jewell's books, and I can't recommend Kate Griffin's Kitty Peck series highly enough – dark, funny, a trapeze artist heroine and the Victorian underworld, what's not to love! I review everything I read on Goodreads and to a regular blog on my favorite reading.
If you could only pick one of your books to recommend to a romance reader who is unfamiliar with your work, which book would you recommend? And why?
That's a difficult one, my favorite is always the one I've just written! If I had to pick one, then I'd go for A FORBIDDEN LIAISON WITH MISS GRANT. First of all, it's set in Edinburgh, one of my very favorite cities. It has a heroine who's about to turn forty, and a Glaswegian self-made hero who is a widower with two children, so lots of baggage to deal with. It's set during the visit of King George IV to Edinburgh, so there's a ton or historical color, and I have included at least two of my favorite Edinburgh walks and picnic spots in the story too. Oh yes, and it's got some fun sex scenes in it!
What are you currently working on?
I've just finished working on a second book with the Duchess of York, A MOST INTRIGUING LADY, which was great fun and very different from our first collaboration. And I've also just completed another joint project with Bronwyn Scott, who I've worked with a few times. Our duet, UNDER THE MISTLETOE, has two stories set in the aftermath of the Crimean War – so I've stuck with the Victorian period. Rather unusually for me, I have not decided what to do next. I have a few ideas, but I'm planning a very short break to do some research and some thinking – maybe it's time for a change or period, maybe not!
Revelations of the Carstairs Sisters #2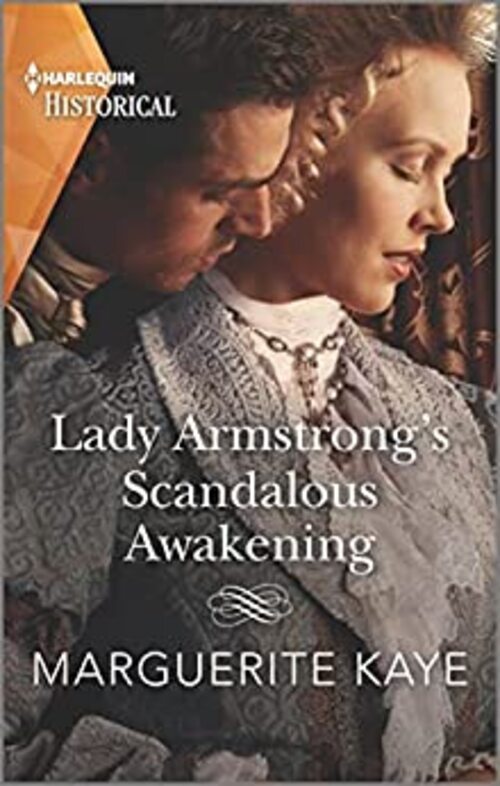 After her tyrannical late husband ruined her reputation, Lady Mercy Armstrong is longing to reinvent herself. The perfect opportunity presents itself when rebellious self-made man Jack Dalmuir has a daring proposition—a fake dalliance that will change society's view of her! Only, cavorting with the handsome Scotsman ignites a passion that could change both their lives forever…
Romance Historical [Harlequin, On Sale: March 29, 2022, Mass Market Paperback / e-Book, ISBN: 9781335407740 / eISBN: 9780369711700]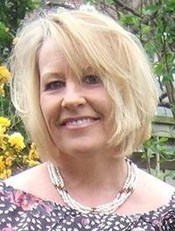 Marguerite Kaye is a prolific historical romance author hailing from Argyll's West Coast. She is a voracious consumer of books, Scotland's world-class larder, and the occasional cocktail.
No comments posted.