My first book in the Enchanted Rock Series was GOODBYE, LARK LOVEJOY. With its many characters, the novel provided threads to pull from later when I began writing the future books in the series. Of those, Sissie Klein was a minor character, married to a man who, to put this kindly, was confused about his commitments and priorities. Although her role in the first novel was that of a supporting character, Sissie whispered to me, "I have a story, too."
I considered how easily we make assumptions about relationships from the outside, asking: Why is she/he with her/him? How did they get together? What keeps them in the relationship? What's keeping them from leaving?
So I gave it a whirl, writing Sissie's story in first-person because I wanted to see what Sissie saw, hear her thoughts, and sense her emotions. I sat with her when she learned she was pregnant. I feared for her newborn daughter's fragile health, and I grieved when her marriage hit the rocks.
Sissie taught me a thing or two about assumptions, but that's not all I learned while writing this novel:
Everyone has a story. Don't overlook the possibilities of the quiet girl at the back of the room: she may be the one who rocks the world.
Babies determine their futures.
Normal isn't a scale to measure our lives against one another. Lives come in all colors, flavors, and forms. Each is a unique concoction seasoned by an individual's past and present.
Sometimes, the only way to convey a story adequately is to begin at the beginning, no backstory, no flashbacks, just play it as it lays.
Seuss was right. "The questions are complicated. The answers are simple."
Don't underestimate the storytelling genius of a songwriter. Dan Fogelberg (RIP) had a gift. See: Leader of the Band and Same Old Lang Syne.
A date with nature is medicine. It can clear your head and warm your soul. Make time for one regularly.
Love looks different for all of us.
Sometimes, the universe knows best. Much as we attempt to navigate around life's potholes, some fates can't be avoided. This goes for the characters in my novel as well as my experience writing their stories. As authors, we attempt to connect the dots until our characters drag us into dark closets, share their secrets, and bring us along for unexpected adventures. We are helpless against their wills, so we attempt to describe their journeys and transformations, praying our readers enjoy the ride.
What's next?
Right now, I'm writing the third book in the series about another winemaker in the Texas Hill Country. With familiar complications, a dash of romance, and a hefty dose of humor, it is coming together nicely. I hope to share it with readers in 2022.
I've enjoyed Zooming into book clubs recently. If your club is reading one of the books in the Enchanted Rock Series and you'd like me to pop in for a chat, visit my website, Krisclink.com to contact me.
Until then, I want to thank readers for giving me the gift of their time. Readers make the words come alive!
Warmly,
Kris
--
COMMENT TO WIN: Leave a comment below with the fictional side character you think deserves their own story to be told, and you'll be entered to win an eBook copy of SISSIE KLEIN IS COMPLETELY NORMAL by Kris Clink. One random winner will be chosen. GOOD LUCK!
--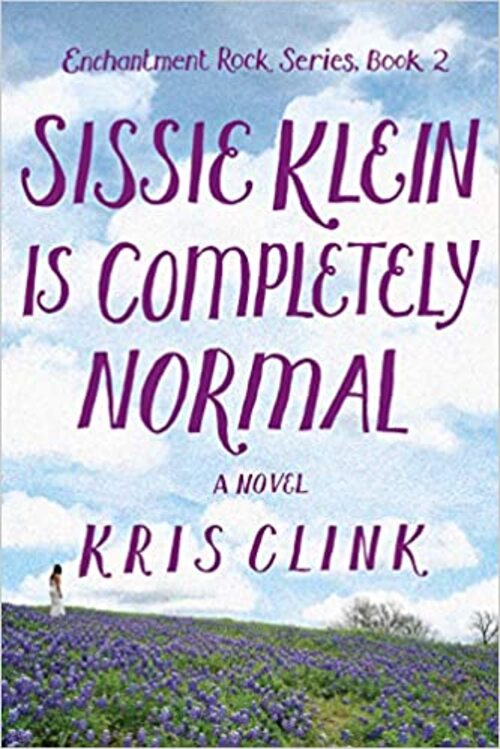 One mistake can steal your innocence. One promise can threaten a friendship. One secret can tear apart a family.
Sissie Klein barely remembers the night that tore her from the carefree life she knew. Not long after the shocked teen is pushed into marriage, she's rushed to the hospital, where a catastrophic delivery seals her destiny. Sissie may not have been ready for motherhood, but she loves her daughter fiercely, and she's determined to give her the opportunities she forfeited. Some fates, however, can't be avoided.
When Meg is a young woman, tragedy steals her father, leaving behind a legacy of deceit - and a toddler. Heartbreaking, tender, at times humorous, Sissie Klein Is Completely Normal examines the ties that bind us - some inherited, some chosen, but none without their share of agonizing tangles.
Women's Fiction [Spark Press, On Sale: November 9, 2021, Paperback / e-Book, ISBN: 9781684630998 / eISBN: 9781684631001]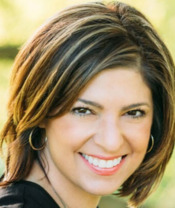 Kris Clink's relatable characters rely on humor and tenderness to navigate complicated relationships. Set in middle America, her novels are laced with romance, heartbreak, and just enough snarky humor to rock the boat. When not writing, Kris spends her time searching for an open karaoke mike and an understanding audience. Born and raised in the Texas Panhandle, Kris lives in Wichita, Kansas where her great Dane, Sophieanne, runs the house Kris shares with her editor-in-training husband.
4 comments posted.