1--What is the title of your latest release?
2--What is it about?
Criminal psychologist Erin Larson is running a podcast and caring for her mother when her ex—Detective Nathan Campbell needs her help. Someone shoots his father who was investigating a cold case. Erin's podcast focuses on cold cases, so they join forces to learn the truth. But someone is trying to stop them.
3--What do you love about the setting of your book?
I love the spectacular and stunning setting of the Rocky Mountains in Montana. Thick green forests and beautiful pristine rivers.
4--How did your main character(s) surprise you?
Erin's secret past was unexpected, and I loved the twists and turns that arose as I wrote the story.
5--Why will readers relate to your characters?
My hope is always that my characters will be relatable. Erin's character is complex and she's relatable on many different levels. She has career dreams and goals but gives those up to help her mother. We can all relate to the fact that life is filled with hard choices, and we must choose our hard. She also wants to make sense of her past, but has no one she can truly trust with the truth.
6--What was one of your biggest challenges while writing this book (spoiler-free, of course!)?
I have a lot of complex plot twists, which I love, and I believe a complicated storyline makes the read more fun, but fitting all those pieces together logistically was definitely a challenge.
7--Do you look forward to or do you dread the revision process?
Honestly, once I'm done with a book, I don't want to see it again!! I consider the revision process painful.
8--What's your favorite snack to have on hand while writing?
For many years I used to eat peanut M&M's, but that added a lot of pounds. These days I usually try to write without a snack, but when I'm struggling with specific plot issues, and when I'm desperate, yeah . . . I turn to the M&M's.
9--Where would you go for an ideal writer's retreat?
A quiet cabin in the woods near a rocky beach.
10--What's the best piece of writing advice you've received?
Read, read, read and write, write, write. I live by it now.
11--Who is the fictional character you want to hang out with the most? (anyone in literature!)
Well, I usually read romantic suspense stories and I can't say I would want to hang out with any of those people because danger stalks them. Ha!
12--What's one of your earliest book memories?
In fifth grade, I took on reading long adult novels—The Good Earth and 2001 A Space Oddysey.
13--If you had to write in a different genre, what would it be and why?
That's a toss-up between historical, science fiction, and fantasy. I love genres that take me out of this place and time.
14--What song will automatically put you in a good mood?
I love anything by TobyMac and tend to listen to all his music when I need something upbeat and happy.
15--What is your favorite way to practice self-care?
I love walking on my treadmill and listening to upbeat music—that energizes me and the stress falls away.
16--What can you eat and never get sick of?
Another toss-up here—pizza and nachos! Ha!
17--Will you share a favorite, recent-ish book you recommend?
Jody Hedlund's COME BACK TO ME. It's a bit of a historical time-travel suspense. Loved it.
18--Do you have any hobbies?
Reading and writing! I have hobbies that I don't have time to right now. I love anything creativity whether it's baking artisan bread or crocheting.
19--Are you an early bird or a night owl?
This is going to sound weird, but I am neither. I'm not a morning person nor can I stay up late! That means I need to get everything done in a shorter period.
20--What can readers expect from you next?
I just turned in CRITICAL ALLIANCE, Rocky Mountain Courage book three, and I'm moving on now to start on a new series for Revell set in Alaska!
Rocky Mountain Courage #2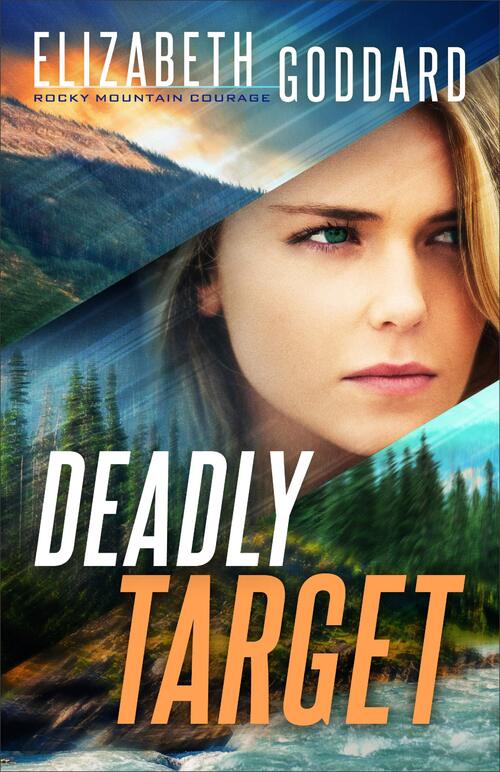 Criminal psychologist Erin Larson's dreams of a successful career come to a screeching halt when she nearly loses her own life in a boating accident on Puget Sound and then learns that her mother tried to commit suicide. She leaves her job as a criminal psychologist to care for her mother in Montana. At least she is able to produce her podcast, which focuses on solving missing persons cold cases.
Nathan Campbell's father was investigating such a case when he was shot, and now Nathan needs to enlist Erin's help to solve the case. She's good at what she does. The only problem? She's his ex.
As the two dig deeper, it becomes clear that they, too, are being targeted--and that the answers to their questions are buried deep within the past Erin struggles to explain and longs to forget.
The race is on for the truth in this gripping and complex tale of suspense, intrigue, and murder from USA Today bestselling author Elizabeth Goddard.
Inspirational Mystery | Romance Suspense [Revell, On Sale: November 2, 2021, Paperback / e-Book, ISBN: 9780800737993 / ]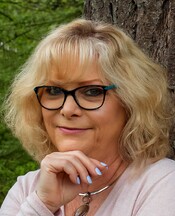 Elizabeth Goddard is the bestselling author of more than 30 books, including the Carol Award-winning The Camera Never Lies. Her Mountain Cove series books have been finalists in the Daphne Du Maurier Awards and the Carol Awards. Goddard is a seventh-generation Texan.
No comments posted.