1--What is the title of your latest release?
2--What is it about?
THE FASTEST WAY TO FALL centers heroine Britta, a budding journalist tasked to review a body positive fitness app and write about her experiences. Wes is the owner of FitMi Fitness and, overwhelmed with day-to-day corporate life and family issues, decides to take on a client for training through the app. The two have immediate chemistry while chatting on the app and eventually meet in person but working out and running together turns into both feeling like they're running toward professional and ethical disaster by being interested in the other. Then again, professional and ethical disaster might not be so bad when the person running next to them just might be the one with whom they go the distance.
3--What do you love about the setting of your book?
Chicago is a great city in the heart of the country. Wes grew up in Chicago while Britta is a transplant from a small town. With distinctive neighborhoods, a multitude of cultures, and a Midwest setting, Chicago is perfect.
4--How did your heroine surprise you?
When I started writing, I thought Britta might think more about her size and her weight. As I started writing and editing, I was surprised to see she didn't. She's confident and happy with her body, even while on a journey to exercise more and eat more healthy foods, even in moment of doubt, she knows and loves who she is. I wrote Britta but I'm envious of her confidence—I aspire to have that much of it!
5--Why will readers love your hero?
I think readers will love Wes if they love people who are sweet and funny and a little bit broken. After growing up in a house with addiction, finding stability as an adult, and then experiencing heartbreak, Wes begins the story feeling lost. The reader will know his hopes and fears as they learn his sense of humor and the bare adoration he feels for Britta. Wes might be my favorite book boyfriend of those I've written.
6--What was one of your biggest challenges while writing this book (spoiler-free, of course!)?
I finished it during the pandemic! Other than that, I knew writing about a fat woman and exercise was a fine line to walk. Some people love to see fitness at every size and others fear that kind of story will be inherently fatphobic or promote people needing to change their bodies. I love how real Britta's story is, how she doesn't shy away from some of the hard topics but also how she celebrates the amazing moments when she knows she's getting stronger and never aspires to change her size. I hope I walked the line well, but also that readers sensitive to reading about exercise or nutrition changes will take care when reading.
7--Do you look forward to or do you dread the revision process?
I look forward to it! It can be overwhelming to begin the arduous process of tweaking, changing, and sometimes ripping things apart to sew them back together but the final result is always better. I did a significant revision with this book on guidance from my editor. It was hard I stared at the manuscript for a week without typing anything but that's part of the process. The added bonus to revisions is also getting to read the book again. Often, once
I turn in a book to my editor, I begin work on something else, so revisions are a time to revisit a story I love and haven't read for a while.
8--What's your favorite snack to have on hand while writing?
I don't usually snack on anything specific while drafting but while revising, I want honey-roasted cashews and Swedish Fish. I'd love to say it's brain food but I think it's just a sugar addiction.
9--Where would you go for an ideal writer's retreat?
After the last year and a half? Literally anywhere that isn't my home or office! I love the ocean, so my ideal writer's retreat would be a beach house where I could watch the waves from my porch while writing.
10--What's the best piece of writing advice you've received?
Comparison is the thief of joy. In writing, there will likely always be someone selling more books, getting optioned for film, getting a bigger advance, or earning more acclaim—jealousy is natural, but it's best to spend a little time there and then get back to writing, reading, and living your life before you can no longer celebrate your own wins.
11--Who is the fictional character you want to hang out with the most? (anyone in literature!)
Banner from Kennedy Ryan's BLOCK SHOT. She's such a badass with a heart and I love being around people like that.
12--What's one of your earliest book memories?
I remember reading one of the Babysitter's Club books by Ann M. Martin when I was maybe seven or eight and there was a crush between two characters. I don't remember the exact book or even which characters were involved, but I remembered the swoopy butterfly feeling of reading about budding romance. I was hooked on love stories from that moment forward.
13--If you had to write in a different genre, what would it be and why?
I think I would love to write thrillers, but I'm not sure I'd be skilled enough at the plot twists!
14--What song will automatically put you in a good mood?
"Can't Stop the Feeling" by Justin Timberlake from Trolls. I love that song! Sometimes I play it on my way into work to hype myself up and on Friday morning when I know I just need to get through my workday.
15--What is your favorite way to practice self-care?
The things I do that most relax me are driving while listening to a good audiobook (luckily, I commute two hours each day so I have plenty of opportunity for that!) and spending time with my family. I have a young child who is a constant fount of fun and creativity—spending more time with him really fills my cup.
16--What can you eat and never get sick of?
Outshine Pineapple Popsicles.
17--Will you share a favorite, recent-ish book you recommend?
I had a chance to read an early copy of SAVVY SHELDON FEELS GOOD AS HELL by Taj McCoy and it's a beautiful dive into friendship, romance, and what it means to practice self-care. It's funny, heartwarming, and the descriptions of food will have you wondering why there are no Swedish Fish or Outshine Pineapple popsicles in the house!
18--Do you have any hobbies?
I haven't done it as much lately, but photography. I love pulling out my camera and exercising that part of my creativity.
19--Are you an early bird or a night owl?
Both, but not by choice. My son usually wakes me between 6am and 6:30am and I have a long commute so days begin early in our house, but if given the chance, I would stay up until 2 or 3am every day. I've always loved the quiet of late at night.
20--What can readers expect from you next?
More books! I'll have four books out in 2022.
In May, June, and July of 2022, I'll have three novellas coming, all taking place in and around the airport. THE LOVE CONNECTION is about an airport dog groomer and the frequent flier she's been crushing on from afar building a relationship during his layovers. THE MISSED CONNECTION is a rivals-to-lovers story that starts with a shared New Year's Eve kiss with a stranger in the airport. THE SWEETEST CONNECTION finds two airport employees and best friends solving a mystery sparked by a lost love letter while figuring out their own feelings for one another.
In September 2022, my third novel will release. DO YOU TAKE THIS MAN is an enemies-to-lovers tale between hard-as-nails RJ, a divorce attorney and wedding officiant, and Lear, a nice guy trying to put up a dude-bro front who also happens to be a wedding planner. Heads butt, tension rises, and an enemies-with-benefits relationship emerges but when it comes to falling in love, "I do" might not just be for the couples getting married.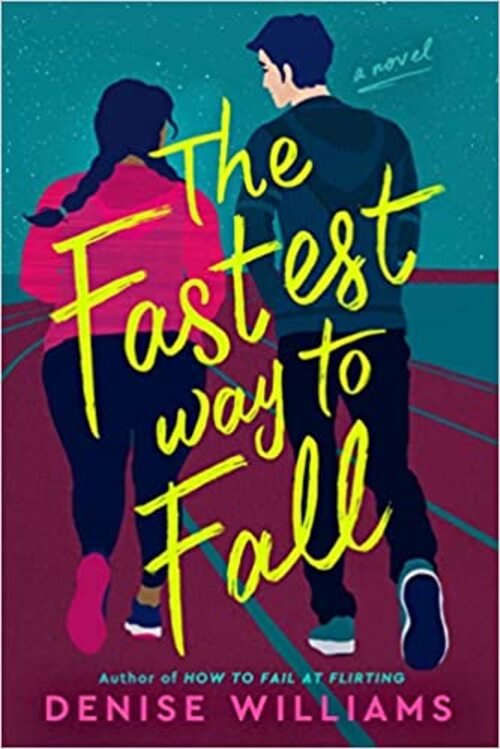 Britta didn't plan on falling for her personal trainer, and Wes didn't plan on Britta. Plans change and it's unclear if love, career, or both will meet them at the finish line.

Britta Colby works for a lifestyle website, and when tasked to write about her experience with a hot new body-positive fitness app that includes personal coaching, she knows it's a major opportunity to prove she should write for the site full-time.

As CEO of the FitMi Fitness app, Wes Lawson finally has the financial security he grew up without, but despite his success, his floundering love life and complicated family situation leaves him feeling isolated and unfulfilled. He decides to get back to what he loves—coaching. Britta's his first new client and they click immediately.
As weeks pass, she's surprised at how much she enjoys experimenting with her exercise routine. He's surprised at how much he looks forward to talking to her every day. They convince themselves their attraction is harmless, but when they start working out in person, Wes and Britta find it increasingly challenging to deny their chemistry and maintain a professional distance.
Wes isn't supposed to be training clients, much less meeting with them, and Britta's credibility will be sunk if the lifestyle site finds out she's practically dating the fitness coach she's reviewing. Walking away from each other is the smartest thing to do, but running side by side feels like the start of something big.
Romance Comedy [Berkley, On Sale: November 2, 2021, Trade Size / e-Book, ISBN: 9780593101926 / eISBN: 9780593101933]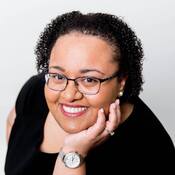 Denise Williams wrote her first book in the second grade. I Hate You and its sequel, I Still Hate You, featured a tough, funny heroine, a quirky hero, witty banter, and a dragon. Minus the dragons, these are still the books she likes to write. After penning those early works, she finished second grade and eventually earned a Ph.D. in education, going on to work in higher education. After growing up a military brat around the world and across the country, Denise now lives in Des Moines, Iowa, with her husband, son, and two ornery shih tzus who think they own the house.
1 comment posted.