1--What is the title of your latest release?
2--What is it about?
Really attractive miniature lions! Just kidding. It's the second book in my Third Shift series, featuring various supernatural beings and humans in a post-2016 election world. This one sees lion shifter Elijah Richter, a gruff but deeply loving team leader, joining forces with celebrity influencer Meghna Saxena-Saunders, who is not exactly what she appears to be. The two must stop a would-be supervillain and deal with their sizzling attraction while other beloved Third Shift operatives grapple with problems of their own.
3--What do you love about the setting of your book?
It's New York City—and even in an alternate universe where things have gotten worse for marginalized communities, it's one of my favorite places in the world to write about. It's a city with a heartbeat—and its heart is comprised of people from all walks of life.
4--How did your heroine surprise you?
I invented her, so I kind of knew what she was up to. Other characters in the book surprised me, because I saw angles in their arcs I hadn't thought of before, but not her. Meghna is a badass. In many ways, she's the titular lion even though she's not a shapeshifter. I love that about her.
5--Why will readers love your hero?
I don't know, because he's not remotely dysfunctional, which is rather unheard of for male protagonists in romance novels. Elijah is a great boss, good friend, wonderful brother. And he's hot. The best I can do is hope the readers don't hate that!
6--What was one of your biggest challenges while writing this book (spoiler-free, of course!)?
This question hits a lot differently than it would have two years ago. Between the COVID-19 pandemic and all the upheaval in the world, I think we know what my challenges were. I was so tapped out creatively that I wanted to quit writing completely. Several times. I have to talk myself back into it on a regular basis.
7--Do you look forward to or do you dread the revision process?
I love it, because I can keep improving my craft and keep improving my work. Revision notes often spur something in my brain and I end up making a story so much better. I revise as I write, too. I can step away from a manuscript for an hour and come back and see flaws in it that need fixing.
8--What's your favorite snack to have on hand while writing?
I don't eat while I write. Or listen to music or anything. The words feed me. It's all-consuming.
9--Where would you go for an ideal writer's retreat?
I keep craving a getaway by a lake. A quiet, air-conditioned, cottage with a dock or a balcony view of said lake. Blue sky and blue water and very few other people around. I realize this is also a recipe for getting ax-murdered, so Jason Voorhies is not invited. Freddy, you can't come along either.
10--What's the best piece of writing advice you've received?
I don't listen to writing advice. Or, if I did at some point, I sure don't remember it! Lol! So here's some of my own advice that I will probably also forget: Never forget the passion of it. I know it's our job, and after a while you feel like you're just cranking it out. But if you don't feel invested in your work, your readers won't either.
11--Who is the fictional character you want to hang out with the most? (anyone in literature!)
I'm usually too introverted to actually hang out with anyone. So if Karna from the Mahabharata wants to sit across from me and text message each other instead of speaking, I'm all for it.
12--What's one of your earliest book memories?
My brain is like a sieve, Fresh Fiction! What are you doing to me here? Lol! I can tell you this much: I probably checked out The Wolves of Willoughby Chase by Joan Aiken from the library a dozen times. And back then we had those cards in the back with due date stamps. Or your name, if it was the school library. So there was an evidence trail of how much I loved that book from first grade onward. Don't worry, I have a paperback copy now that's all mine!
13--If you had to write in a different genre, what would it be and why?
Thrillers. Maybe sci-fi/fantasy. Because I love to read in those genres.
14--What song will automatically put you in a good mood?
"St. Elmo's Fire (Man in Motion)" by John Parr. Also "Let it Go" from Frozen. I'm serious. I find both songs really uplifting.
15--What is your favorite way to practice self-care?
The easy answer is eating ice cream. Self-care on a deeper level…? I'm still learning how to do that.
16--What can you eat and never get sick of?
Ice cream! I didn't look at these beforehand so I had no idea how well that would fit after question 15!
17--Will you share a favorite, recent-ish book you recommend?
I loved S.A. Chant's Peter Darling, which I just read for a romance book club I'm in. The Will Darling Adventures by KJ Charles. And The Jasmine Throne by Tasha Suri.
18--Do you have any hobbies?
Well, I turned writing into my job, so it doesn't count as a hobby anymore. Excessive punning? Watching soap operas? I wish I could tell you I knit. I do not. Don't give me pointy things, because I will probably injure myself.
19--Are you an early bird or a night owl?
An insomniac…which means I'm uncomfortably neither. Please just let me sleep at some point in a 24-hour span.
20--What can readers expect from you next?
I can't even expect anything from me! Lol! I think I'm going to foray back into contemporary romance but I honestly don't know. As I said earlier, writing has been particularly difficult in recent years. Let's just hope something wonderful takes root in my brain.
Third Shift #2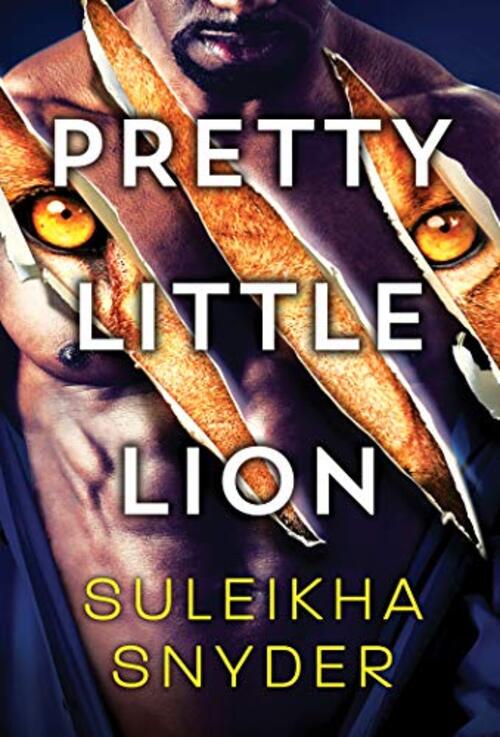 The rules of undercover work are simple:
Never fall for your mark.
Never let down your guard.
Never give your heart away.
Lion shifter and Third Shift co-founder Elijah Richter is on a mission: seduce arms dealer Mirko Aston's gorgeous girlfriend, use her as an entry point to the organization, and discover what the global terrorist is planning. It should be simple.
Then he meets Meghna Saxena-Saunders—influencer, celebutante, ex-wife to a handsome Hollywood hotshot, and a highly trained apsara assassin—and all his plans are blown out of the water.
Meghna immediately clocks the mysterious stranger watching her at a VIP party and decides she's curious enough to play along. She and Elijah fall headfirst into their lusty bed of lies, but when their steamy morning-after is interrupted by one of Aston's goons, both of their missions are thrown into jeopardy. Now Meghna must team up with Third Shift to cover her tracks, discover the truth, and resist falling for a man who thrills her to her core...before it's too late.
Romance | Paranormal [Sourcebooks Casablanca, On Sale: October 26, 2021, Mass Market Paperback / e-Book, ISBN: 9781728215006 / eISBN: 9781728215013]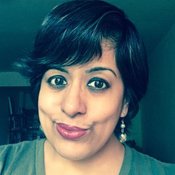 Editor, writer, American desi and lifelong geek Suleikha Snyder is an author of contemporary and erotic romance. A passionate advocate for diversity and inclusivity in publishing, Suleikha is frequently ranting when she should really be adding to her body of work — which includes multiple Bollywood-set romances and several shorts and novellas. Suleikha lives in Chicago, finding inspiration in genre fiction, daytime and primetime soaps, and anything that involves chocolate or bacon.
No comments posted.