Jennifer Vido: What inspired you to write THE MOTHER NEXT DOOR?
Tara Laskowski: I've been in several mom groups on Facebook or other places, and I've seen so much inner sniping and judging in those groups—along with a fierce protectiveness and defending as well. That, coupled with the strong community that forms with the parents in various schools, really got me thinking about how competitive and cliquish parents can be, especially when it comes to their kids. I think that was maybe the kernel of the story, and the rest of it fell out from there.
Let's talk about Theresa Pressley. How does she feel about moving to the idyllic suburban cul-de-sac Ivy Woods Drive?
She thinks it's a dream come true for her. I used to love driving by people's houses at night and catching glimpses of families inside and wondering what their lives were like. When I was in grad school, I used to drive past this one house in my apartment's neighborhood, and I loved that house. I always thought it would be a great house to live in. This is how Theresa feels. She used to look at Ivy Woods as the place that she'd live if she ever "made it," and now she does.
What's Theresa's first impression of Kendra McCaul, the ringleader of the neighborhood's in-crowd?
I think she's awed by her clear power and confidence, something that Theresa doesn't feel she has but wants. I think she underestimates the danger that might come with being close to someone like that, though.
What happens that changes the dynamic of the group?
I think there are several things that come into play here. One is Theresa moving to the neighborhood—a new person always throws off a group's dynamics, for better or worse. Two, the moms are getting older, and so are their kids, and so the power they had as part of the school community, as part of their kids' lives, as part of the whole identity of being a mom, is changing and ebbing. But really the wrench thrown into the whole system is that someone has found out about the Very Bad Thing the moms did a long time ago—and that person seems to want to get revenge for it.
Let's switch gears and talk about your promotional plans. What's the best way for readers to stay up-to-date on your latest happenings?
I've got a newsletter that I send out on an irregular basis, though I always do some sort of book or treat giveaway there. You can also find me on Instagram and Twitter @TaraLWrites. I also do a bi-monthly Q&A series with writers called What Scares You, where I ask them about their fears. It's been super fun and enlightening, and I always learn something reading their answers (like that trypophobia is the fear of things with tiny holes all over them).
Sneak peek! What is your current work in progress?
My third novel will also be a standalone suspense. If all goes well, it will be about a group of old friends who get summoned back to the winery and estate that they spent a summer at ten years before, only to discover they are part of a decade-old revenge plot for something terrible that happened while they were fellows there.
Thank you for stopping by to chat about THE MOTHER NEXT DOOR. Best of luck with your scintillating suburban thriller! I absolutely loved it.
Thank you! And thanks so much for having me here!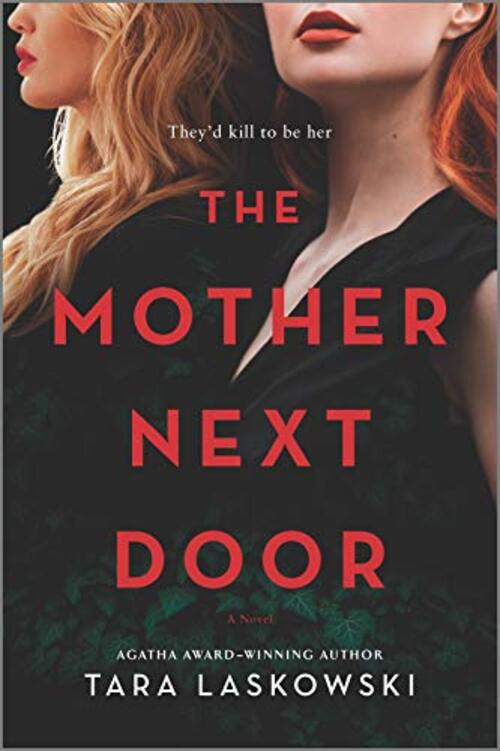 "If the women of Big Little Lies were the moms of East Coast high schoolers, they'd be right at home in The Mother Next Door—a witty, wicked thriller packed with hidden agendas, juicy secrets, and pitch-perfect satire of the suburban dream."
—Andrea Bartz, author of The Lost Night and The Herd
GOOD MOTHERS…
Never show their feelings.
Never spill their secrets.
Never admit to murder.
The annual Halloween block party is the pinnacle of the year on idyllic suburban cul-de-sac Ivy Woods Drive. An influential group of neighborhood moms—known as the Ivy Five—plans the event for months.
Except the Ivy Five has been four for a long time.
When a new mother moves to town, eager to fit in, the moms see it as an opportunity to make the group whole again. This year's block party should be the best yet... until the women start receiving anonymous messages threatening to expose the quiet neighborhood's dark past—and the lengths they've gone to hide it.
As secrets seep out and the threats intensify, the Ivy Five must sort the loyal from the disloyal, the good from the bad. They'll do anything to protect their families. But when a twisted plot is revealed, with dangerous consequences, their steady foundation begins to crumble, leaving only one certainty: after this year's block party, Ivy Woods Drive will never be the same.
From award-winning author Tara Laskowski, The Mother Next Door is an atmospheric novel of domestic suspense in which the strive for perfection ends in murder…
"Trust no one, absolutely no one while reading The Mother Next Door because everyone has secrets, all of them are liars, and everybody has at least one thing to lose. Tara Laskowski's brilliantly paced tale of perfect-suburbia-until-you-scratch-the-surface is as compelling as it is twisted. With oh-so-privileged characters you'll love to hate and a storyline that has more twists than a pretzel, you'll be sure to devour this novel in a couple of sittings at most."
—Hannah Mary McKinnon, bestselling author of Sister Dear and You Will Remember Me
Thriller | Suspense [Graydon House, On Sale: October 12, 2021, Trade Size / e-Book, ISBN: 9781525804700 / eISBN: 9781488078125]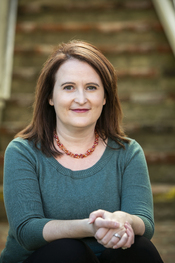 TARA LASKOWSKI is the author of One Night Gone, which won the Agatha Award for Best First Novel and was a finalist for the Mary Higgins Clark, Anthony, Macavity, and Lefty Awards. She is also the author of two short story collections, Modern Manners for Your Inner Demons and Bystanders. Tara earned a BA from Susquehanna University and an MFA from George Mason University and currently lives in Virginia.
***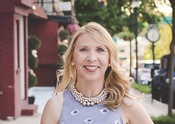 Jennifer Vido is best known for her nationally syndicated Jen's Jewels author interview column. A savvy book blogger she dishes the scoop on the latest happenings in the publishing business. As a national spokesperson for the Arthritis Foundation, she has been featured by Lifetime Television, Redbook, Health Monitor, The New York Times, The Baltimore Sun, Healthguru.com, and Arthritis Today. She is the author of the Piper O'Donnell Mystery series. Currently, she lives in the Baltimore area with her husband and two sons.
No comments posted.