I would be willing to bet that everything you think you know about queer history is wrong. Actually, I would be willing to bet that you were never taught queer history to begin with, especially not in school. So how is it possible that there is an entire, emerging and thriving sub-genre of Historical Romance about a part of History that never existed?
Because love has always been love, no matter what a small handful of historians writing in the mid-20th-century might have wanted people to believe. What's this? Historians are biased in the way they interpret and report History? They've swept a bunch of details under the carpet to advance a particular narrative that denigrates an entire demographic? No! Say it ain't so!
In fact, it's true. The notion that, prior to the Stonewall Riots of 1969, all gay men were closeted, ashamed of themselves, isolated, and that they would be instantly put to death if they came out is a deliberate distortion, sold to the public by people with an agenda. The truth is that homosexuality in all its forms has been much more widely accepted throughout history than most of us were taught. Actual, academic historians like Peter Ackroyd, Matt Cook, Graham Robb, and George Chauncey have published multiple, deeply researched works debunking the biased view of History that too many people take as gospel truth.
The truth about queer life in the 19th-century and earlier is that the subculture of both men and women who lived perfectly happy and productive lives bucking the system was extensive and it was thriving. There were countless cases of "confirmed bachelors" cohabiting, or women friends who were deeply devoted to each other and wrote about as much in their diaries and letters. Even prior to the Industrial Era, there are multiple instances of male couples being buried together under tombstones that bear all of the markings of married couples—from Crusaders buried in the Holy Land to scholars in the 1700s. Artists and authors throughout history have known this and depicted it in their art.
But wait, you say. We can't judge relationships of people in history through the lens of a modern perspective. YOU'RE RIGHT. We can't. And guess what? The entire concept of identifying as homosexual is a modern invention. The term "homosexual" wasn't even coined until the 1870s, and it didn't appear in English until the 1890s. Prior to that, the sexual act was a verb—something men (and women) did, and who they did it with filled an entire spectrum of behavior, none of which would end up with someone being labeled as gay.
Ah ha, you also say! But sodomy was illegal and punishable by death! It's true. Henry VIII passed the Statute of 1533, making sodomy punishable by death. But the timing of that statue is important. Don't forget, good old Henry was in the middle of the dissolution of Catholic monasteries at the time. The 1533 statue was a convenient way to kill Catholic priests and to take their land. In fact, as Peter Ackroyd discusses in his book Queer City, the anti-sodomy laws in England, while certainly present and dire, were the least enforced laws that have ever been passed.
Which brings us back to the importance of Queer Historical Romance, especially now, in a time when academic researchers are working hard to overturn a century's worth of biased historical interpretation. But when the story that the vast majority of the population takes for granted as true is, in fact, horribly, horribly false, how do you change the minds of people who have false narratives so deeply ingrained in their consciousnesses that they balk at the idea of the truth on a visceral level (as you might have done reading this article)?
One love story at a time.
The mission of modern, informed, researched, Queer Historical Romance is so important as we enter a new era of human understanding. The stories of men falling as passionately in love with other men and seeking to build a life with them that has been told tens of thousands of times in straight romance are no less important than the stories that have been mainstays of Historical Romance in general. I hope that I am not the last author to craft these stories with compassion and understanding so as to widen everyone's understanding of this unique bit of History.
After the War #1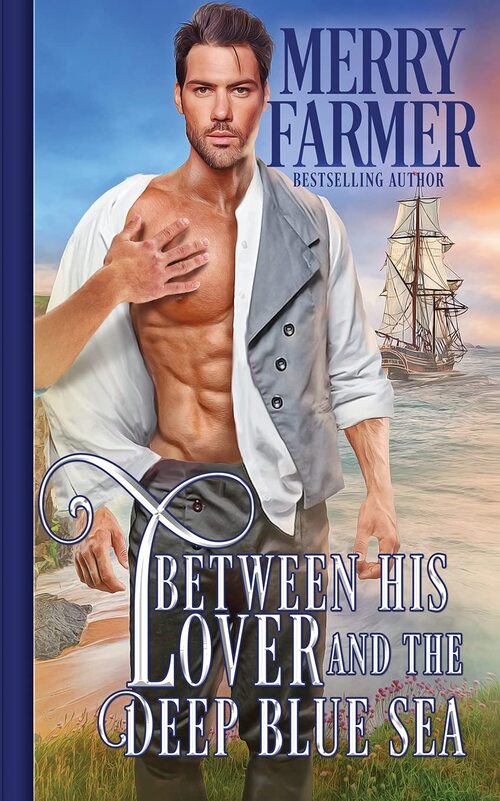 Sailing Master Septimus Bolton has spent his entire life at sea…in more ways than one. Now that his ship has been decommissioned at the end of the Napoleonic Wars, he has nothing to do but accept the invitation of one of his fellow naval officers to convalesce for the summer at a remote country estate in Yorkshire. Septimus would do anything to get back to sea…
…until a pair of blue eyes and a mischievous smile tempt him to forget everything, including discretion.
Adam Seymour has had to fight for everything he has, from the scholarship that allowed him to attend university to the right to be himself. Now, as tutor to the Duke of Malton's precocious children, he has a comfortable life in a grand country estate far away from ridicule. His goal of starting a school for underprivileged children once his noble charges outgrow his tutelage seems well within reach…
…until temptation arrives at Wodehouse Abbey in the form of handsome, older, irresistible Septimus.
It doesn't matter how hard Septimus fights his feelings for Adam, the two men can't seem to stay away from each other. But when Septimus is offered the chance of a lifetime in the form of the ship he's always wanted to command, he will have to choose between the possibility of lifelong love and the dream that is finally within his reach.
PLEASE BE ADVISED: Steam Level - Smokin' hot! This includes explicit scenes between male lovers, so if that isn't what you want to read, please feel free to pass on this book.
Romance Historical | Romance LGBTQ [Oliver-Heber Books, On Sale: September 21, 2021, Paperback / e-Book, ISBN: 9781648391101 / ]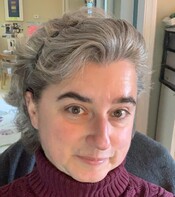 Merry Farmer is a bestselling, award-winning novelist who lives in suburban Philadelphia with her two cats, Torpedo, her grumpy old man, and Justine, the new, feisty baby. She has been writing since she was ten years old and realized one day that she didn't have to wait for the teacher to assign a creative writing project to write something. It was the best day of her life. She then went on to earn not one but two degrees in History so that she would always have something to write about. Her books have topped the Amazon and iBooks charts, and been named as finalists in the prestigious RONE and Rom Com Reader's Crown awards.
Historical, Contemporary...Merry!
No comments posted.