1--What is the title of your latest release?
NICK AND NOEL'S CHRISTMAS PLAYLIST
2--What is it about?
Two lifelong friends falling in love over the course of a holiday season.
3--What do you love about the setting of your book?
The small town of Mistletoe, Idaho is set in the mountains above Fairfield. The area is gorgeous and the close-knit, mountain town backdrop always makes me feel at home because it's a homage to the towns I grew up in.
4--How did your heroine surprise you?
Her ability to say exactly what's on her mind with no qualms. Sometimes, I wish I had that skill.
5--Why will readers love your hero?
Nick is such a genuinely good guy and funny to boot! Who doesn't love a good sense of humor and a heart of gold?
6--What was one of your biggest challenges while writing this book (spoiler-free, of course!)?
Balancing the weight of Noel's past with the hopeful joy the holiday season brings.
7--Do you look forward to or do you dread the revision process?
I shine during edits. First drafts are torture. My version of hell is writing a first draft over and over with no input and relying on only my self-editing skills (which are weak!)
8--What's your favorite snack to have on hand while writing?
Cereal, honestly. Nothing is more delicious or comforting when I'm stressed than a big bowl of my favorite cereal.
9--Where would you go for an ideal writer's retreat?
Starbucks? LOL, I am a bit of a homebody. I hate the beach because sand, sun, and bugs...yuck. Not a fan of camping in the mountains because of bears, bees, and mosquitos! They love to eat me alive! I think if i had to pick a retreat, it would be a clean, comfy hotel room with a view. Not necessarily a high view, cause, eeek, but pretty. I bet you're thinking I'm fun on vacation, huh?
10--What's the best piece of writing advice you've received?
Don't chase the market. Write what speaks to you.
11--Who is the fictional character you want to hang out with the most? (anyone in literature!)
I'd love to hang out with Colin Bridgerton from Julia Quinn's Bridgerton series because he is still my favorite romantic hero. Funny, kind, goofball. Love him!
12--What's one of your earliest book memories?
My mother bought me a cassette player and these sets of children's books with matching audiotapes. I would sit for hours listening to them, turning the page at the beep.
13--If you had to write in a different genre, what would it be and why?
I'd love to write a horror novel because I love a well-done scary story.
14--What song will automatically put you in a good mood?
Jordan Davis's "If He Ever Singles You Up" or Sam Hunt's "House Party."
15--What is your favorite way to practice self-care?
I take a long bath in my soaking tub and either read a book or watch a show. It is my favorite place in the whole house.
16--What can you eat and never get sick of?
Pad Thai, all day, every day!
17--Will you share a favorite, recent-ish book you recommend?
ONE TO WATCH by Kate Stayman-London. I don't watch reality TV, but this book was so well done and as a plus-size woman, I love reading representation where the heroine doesn't hate herself or keep going back to the same jerk because she doesn't think she deserves better. I highly recommend it!
18--Do you have any hobbies?
I like to kayak with my family and I knit with a loom, especially on long road trips where I am anxious. I've also started getting into wood engraving and my husband bought me a Cricut Maker for Christmas I am still figuring out, so, yes, when I take the time, I have hobbies.
19--Are you an early bird or a night owl?
Total night owl and it's actually rough because my husband has an internal alarm clock of six am and after almost fourteen years together, he still tries to wake me up early and I'm like, "If you don't have coffee for me, run!"
20--What can readers expect from you next?
Secondary characters that steal the show. Pop culture references eighties and nineties babies will smile about. A bit of steam. A touch of naughty language. And a hopefully satisfying happily ever after.
Mistletoe Romance #1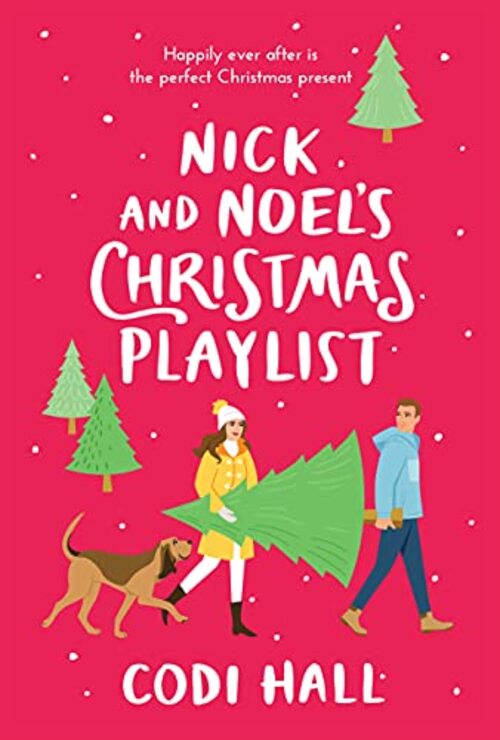 Curl up this Christmas with a sparkling romance filled with:
Irresistible friends-to-lovers romance
The kiss that changed everything
Warm nights on the family Christmas tree farm
All your favorite Christmas songs!
Nick Winter is just out of the military, and his Christmas homecoming is not going as planned. What was supposed to be a memorable holiday with his long-time girlfriend goes sour when he learns she cheated on him while he was stationed overseas. At least Nick can rely on his usual shift at the family Christmas tree farm with his best friend, Noel Carter, and her endless supply of Christmas tunes to lift his spirits. A night of fun together is just what he needs to forget about his ex.
But then they kiss. And it feels...so right.
If Noel can turn Nick's Blue Christmas merry and bright, this might be the last Christmas Nick spends with a broken heart. This year, they'll be Rockin' Around the Christmas Tree as a couple—as long as Nick's ex doesn't go standing under any mistletoe.
"Codi Hall brings all the feels."—Monica Murphy, New York Times bestselling author
Romance Contemporary | Romance Holiday [Sourcebooks Casablanca, On Sale: October 5, 2021, Trade Size / e-Book, ISBN: 9781728251172 / eISBN: 9781728251196]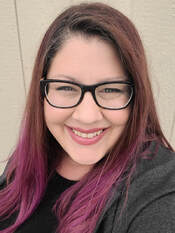 Codi Hall has been writing for eight years under the pen name, Codi Gary. In the spring of 2020, Codi signed with Audible for three original audio books about a trio of siblings finding love in their little mountain town during Christmas time. A California native living in Idaho, she fell in love with big skies, amazing people, and brisk winters. When she isn't writing, you can find her watching movies with her family, making silly Tik Toks, taking gorgeous photos, and snuggling up with a good book and one of her many fur babies!
1 comment posted.