Welcome to Fresh Fiction, Avery! We are happy to have you here. Please tell us about yourself and your new book, MAMA'S BOY.
Thank you so much for having me! Love getting to hang out with fellow Fresh Fiction book nerds. I have the absolute best memories of FF get-togethers and how nice everyone was and how fun it was to get to talk books with everyone. So. Much. Fun. Speaking of fun, that's pretty much what you get with MAMA'S BOY. It's the first book in the Last Man Standing series all coming out together on August 30 (my birthday!). It has Dixon (a billionaire mama's boy control freak determined to win a bet), Fiona (a Hartigan and a woman on a mission to put this billionaire in his place), attack geese, a hidden room in a library scene that is HOT, and a ghost dog that isn't a ghost but is most definitely a dog. Basically, it's a good time in book form.
MAMA'S BOY is the first book in the Last Man Standing series, with NEANDERTHAL and MANSPLAINER are coming soon. I have to admit, the titles are very intriguing, but perhaps more than what they seem on a surface level! Can you tell us about where the idea started for this series?
It is the first book, but you can read them in any order depending on what hero strikes your fancy. OMG. I can hear the only-read-in-order folks screaming in horror. You can read in order too! :) The idea for this series is that there are these three billionaire cousins and their beloved grandma passes away, leaving one last gift. They know it's for one of them but don't know which one. So begins the Last Man Standing bet, where the last one to fall in love after a series of dates the other cousins get to arrange gets the gift. Can you imagine that things will not go as expected???? Grif in NEANDERTHAL is a tattooed, muscled-up grunter of a hero, and Nash in MANSPLAINER is a sexy charmer whose love language is over-explaining things.
There's a fake dating element to MAMA'S BOY that is just so much fun! What do you think makes fake dating plotlines like catnip for romance readers? What are some of your favorite romance tropes?
Fake dating is a blast! It just gives you the perfect setup for the will they or won't they push and pull. Then when they do, the payoff is always HUGE! I love fake dating and opposites attract and enemies to lovers and OMG, I love them all.
You recently started a podcast with fellow romance author Xio Axelrod and Roan Parrish, called DEAR ROMANCE WRITER. Can you tell us more about it and how this all started?
Yes! Dear Romance Writer is an advice podcast with three romance writers providing questionable advice about relationships, writing, and life. We have a blast with it. Xio, Roan, and I have known each other for years and with the pandemic, we really needed a new outlet and everything just came together from there. We've already gotten some loyal listeners (thanks y'all) and have had amazing guests who have offered advice with us.
I often find that romance authors give the best pop culture recommendations! What's something you've recently read/watched/listened to that you enjoyed?
I just started Schmigadoon! Whether you're a musical theater nerd or not, it is really fun. Big thumbs up. Also, you cannot go wrong with Ted Lasso. I love that show so hard. As for books, I fell down a Pippa Grant rabbit hole recently and have been binging her The Girl Band series. It's sexy, funny, and exactly the kind of books that put me in my happy place.
What can readers expect from you next?
Yes! There are more Hartigans coming in books as well as more Ice Knights. Yay!!!! In addition, I'm working on something totally different and fun and can't wait to share more.
Rapid Fire Random Questions
Favorite animal: Dog
Coffee or tea: Coffee
Favorite book to re-read: Um. Pretty much the only book I reread is In Cold Blood because I am a weirdo.
Beach or mountains: Beach
When you were younger, what did you want to be when you grew up?: A journalist, which I did before this.
Dream vacation: A private island with all the books I could ever want to read.
Aside from reading and writing, what are your hobbies?: I am a binge-watcher for TV shows and like puzzles.
Favorite movie: For a RomCom? It has to be a tie with Bridget Jones Diary and The Mummy.
You have a totally free afternoon - no deadlines, no obligations, no Twitter notifications! What do you do?: Nap and read for sure.
Last Man Standing #1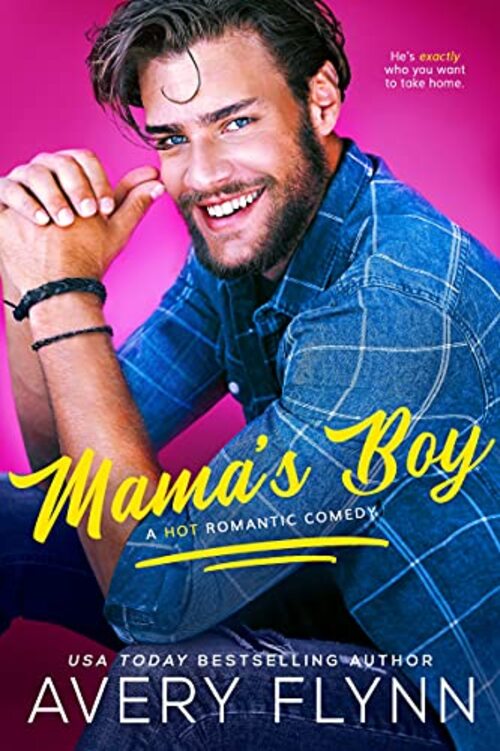 Top three lies about mama's boys:
1. That we don't know what we want. That one is straight up BS. I know exactly what I want—to win this bet with my cousins by any means necessary even if it means finding the worst possible date in all of Harbor City and agreeing to whatever she asks in exchange for her pretending to fall for me.
2. That we are soft, little wimps. Yeah, you don't get to be CEO of a multibillion dollar company by letting other people take advantage of you. So as soon as I realize my date Fiona Hartigan isn't exactly who she appears to be, there's nothing that will stop me from figuring out the truth—no matter how many dates it takes to unravel that mystery.
3. That we don't know how to kiss. Oh yes we do. The only problem is that once I start kissing Fiona, I don't want to stop and I have to because we've already agreed that all of this is temporary.
Now I'm the guy that every woman wants to bring home to mom—except for the woman I'm fake dating and falling in love with for real.
Each book in the Last Man Standing series is STANDALONE:
* Mama's Boy
* Neanderthal
* Mansplainer
Romance Contemporary [Entangled: Amara, On Sale: September 27, 2021, e-Book, ISBN: 9781649370150 / eISBN: 9781649370150]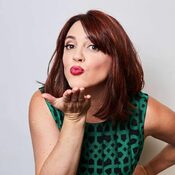 Avery Flynn is a USA Today and Wall Street Journal bestselling romance author. She has three slightly-wild children, loves a hockey-addicted husband and is desperately hoping someone invents the coffee IV drip.
She was a reader before she was a writer and hopes to always be both. She loves to write about smartass alpha heroes who are as good with a quip as they are with their *ahem* other God-given talents. Her heroines are feisty, fierce, and fantastic. Brainy and brave, these ladies know how to stand on their own two feet and knock the bad guys off theirs.
Follow Avery on Instagram, Twitter, and Pinterest. Like her on her Facebook page or friend her on her Facebook profile. She's also on Goodreads and BookLikes.
Join her street team, The Flynnbots, and receive special sneak peeks, prizes, and early access to her latest releases!
Also, if you figure out how to send Oreos through the Internet, she'll be your best friend for life.
***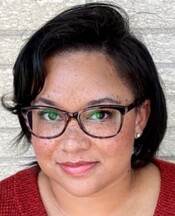 Danielle Jackson is a contemporary romance author (her debut novel with Berkley will be out in 2022!), avid reader, lackluster-yet-mighty crafter, and accomplished TV binge-watcher.
Once upon a time, she was a publisher publicist and continues to cultivate her love of books and reading by chatting with the best authors in the business as the Editorial Manager of Fresh Fiction and co-host of the Fresh Fiction podcast. Danielle is one of the Boozy Book Broads, a monthly author chat show streamed live on YouTube. She also moderates panels, interviews authors, and hosts a book club at Love's Sweet Arrow, the romance-focused independent bookstore.
Danielle lives in Chicagoland with her very own romance hero husband, darling daughter, and two tempestuous cats. Follow her on Twitter and Instagram, @DJacksonBooks.
1 comment posted.