Jen: What inspired you to write OTHER PEOPLE'S THINGS?
Kerry: Get ready for a two-part answer! The first hit of inspiration is thanks to the wonderful people who come in and clean my house every other week. I hate cleaning, so this is a little gift I give myself. The Viking and I go out for breakfast, and when we come home it's like the magical elves have been there. Anyway. This one morning as I was putting my key in the lock and thinking about the cleaners, this little blip of an idea flitted through my brain: What if there was a cleaning person who could read the energy on objects in a person's house that let her know things about the people who lived there?
So I sort of filed that away somewhere in my brain. Much later, I was ready to start writing a new book but didn't really have any good ideas. So I sat down, opened my journal, and wrote on a blank page: Auditioning for New Ideas.
And then I started scribbling and Nickle, the main character in OTHER PEOPLE'S THINGS, showed up and started talking to me. Not that she told me much at first: only her name, and that she worked as a cleaner, and had a problem with light fingers and other people's stuff. "Not kleptomania," she assured me, "more of an object relocation program. Some things just don't want to be where they are and I move them to where they do." I added a starred notation that says: *mystery with woo woo elements.
I knew immediately that I had to write this book.
Please tell us a little about Nicole Woods and the life she leads.
Nicole, known to family and friends as Nickle, has got a serious life problem. Ever since she was a child, she's encountered objects that very clearly do not want to be where they are, and she feels compelled to move them elsewhere. She doesn't keep them for herself, ever, just moves them from one place to another. As you can imagine, this has caused her a great deal of difficulty. She's been in and out of jail. Although she's very bright, she's a high school drop out with no useful skills. She's on the outs with her family and is about to be divorced, and maybe go to prison, because she has relocated rather a large amount of money that belongs to her husband. As the book opens, Nicole is determined to change her ways and get her life together.
What happens to Nicole that triggers a chain of events that she'd rather ignore?
Nickle's older sister gives her the unexpected mercy of a final chance – a job with the family house cleaning business. She's truly grateful and intends to stay out of trouble, but as she's cleaning one of the houses she encounters a book that is sending very clear and powerful signals that it's in the wrong place and needs to be moved. Nickle tries to resist, but then argues with herself that it's only a harmless old paperback. Maybe nobody will even notice it's missing. So she moves it where it wants to be, into the home of another one of her sister's clients. And then all hell breaks loose, when that client recognizes the name written inside the cover...
Let's switch gears and talk about you. Are you currently at work on your next novel? If so, please give us a sneak peek.
I am, in fact. The working title is IMPROBABLY YOURS, and it will be out in October of 2022. It's the story of a young woman named Blythe who is on track to live a life that everybody else wants for her, but that isn't at all what she would have chosen for herself. But then – during the huge thirtieth birthday party which she'd rather not attend while receiving a very public marriage proposal that she'd rather not accept, a strange little man shows up with a singing telegram and a mysterious package.
The package contains her grandmother's cremation ashes and a request that she scatter them at the coordinates of a hand-drawn treasure map—which Blythe knows damn well that she drew herself when she was six! But it turns out that there is an actual island at that location. Blythe sets out on an adventure that not only involves a mystery and a treasure hunt, but also an orphaned child and a mysterious (and rather sexy) treasure hunter named Flynn. The real treasure, if she can find it, is love and a life she's excited about living.
What's the best way for readers to stay connected with you?
Sign up for my newsletter! Just go to my website—www.allthingskerry.com—and the signup is right there.
Thank you for chatting about your magical story, OTHER PEOPLE'S THINGS. Best of luck with your new release.
Thank you so much for having me, and for everything you do for books and writers.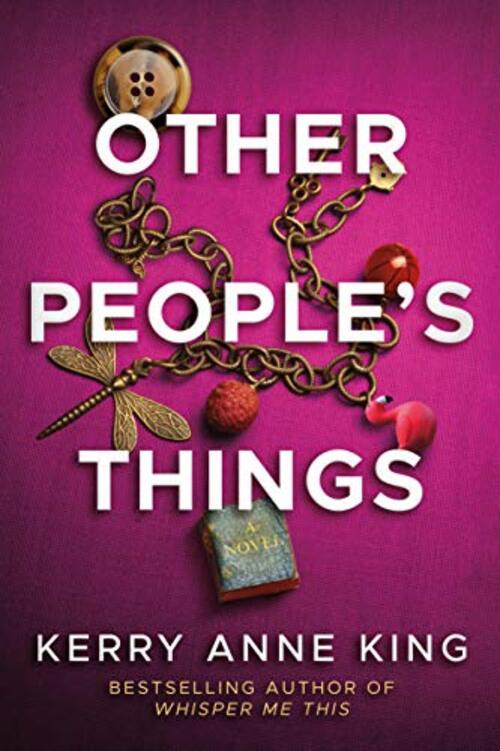 From the Amazon Charts bestselling author of Whisper Me This comes a witty, magical story about improbable connections, difficult gifts, and the unexpected events that heal us and bring us together.
Jailbird. Klepto. Spectacular failure to launch. Nicole Wood's sticky fingers have earned her many names, but it's not that she's stealing—some objects just need to be moved elsewhere, and the universe has chosen her to do it. Still, being a relocator of objects isn't easy. With her marriage on the rocks, no real-world skills, and the threat of prison hanging over her head, Nicole is determined to change her ways.
Things seem to be looking up, thanks to a godsent job with her sister's housecleaning business—until she encounters a seemingly harmless paperback that insists on moving from one client's home to another's. Nicole hopes no one will notice, but the action stirs up long-hidden secrets and triggers a series of fateful events that threatens to destroy the life she's creating and hurt those closest to her. She'll need to embrace her unwieldy gift and take a chance on love in order to unravel the mystery and fix what's gone wrong.
Literature and Fiction Literary [Lake Union Publishing, On Sale: September 21, 2021, Trade Size / e-Book, ISBN: 9781542026239 / ]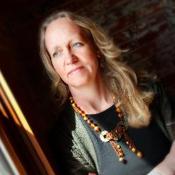 Kerry Anne King (who also writes as Kerry Schafer) is a Washington Post and Amazon charts bestselling author who writes compelling and transformational stories about family and personal growth. She loves to add in mystery, humor and an undercurrent of romance, and celebrates when she succeeds in making readers both laugh and cry.
Kerry Anne has been chosen as the 2020 Writer of the Year by the Rocky Mountain Fiction Writers Association. Her most recent novel, Everything You Are, is a finalist in the Nancy Pearl Awards hosted by the Pacific Northwest Writers Association. She is enthusiastic about encouraging and supporting other writers and is the host of Tell Me Your Secrets, a videocast/podcast featuring lively, informal interviews with authors and other people involved in bringing books into the world.
When not absorbed in creative pursuits, you'll find Kerry Anne hanging out with her real life Viking on their little piece of heaven in rural northeastern Washington.
***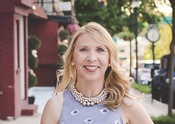 Jennifer Vido is best known for her nationally syndicated Jen's Jewels author interview column. A savvy book blogger she dishes the scoop on the latest happenings in the publishing business. As a national spokesperson for the Arthritis Foundation, she has been featured by Lifetime Television, Redbook, Health Monitor, The New York Times, The Baltimore Sun, Healthguru.com, and Arthritis Today. She is the author of the Piper O'Donnell Mystery series. Currently, she lives in the Baltimore area with her husband and two sons.
No comments posted.