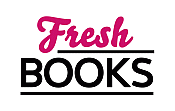 Cuddle up with a great read in November
Kari Lee Harmon | Top Five Things to do in Vermont
+ Giveaway

August 31, 2021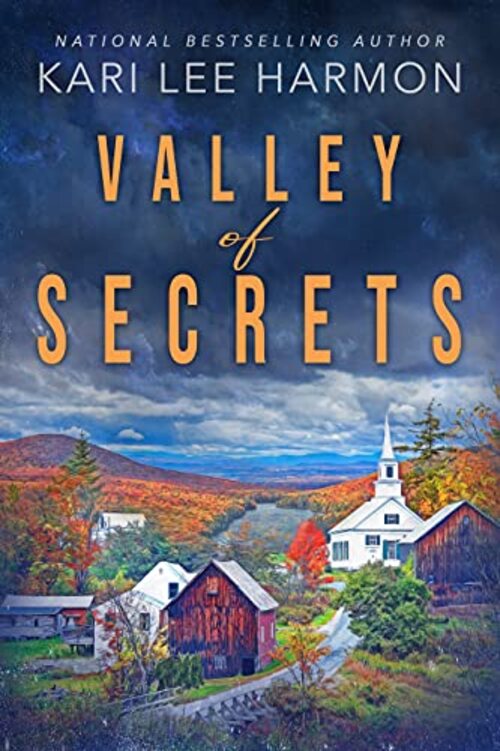 Valley of Secrets
Kari Lee Harmon
AVAILABLE

September 2021
On Sale: September 7, 2021
Featuring: Anna Wilks; Clay Sullivan
274 pages
ISBN: 1648391125
EAN: 9781648391125
Kindle: B096W6211T
Paperback / e-Book / audiobook
Add to Wish List

Also by Kari Lee Harmon:
Dangerous Thaw, January 2023
Frozen Waters, July 2022
Add to review list
Dark Seas, March 2022
Add to review list
Jingle All the Way, November 2021

VALLEY OF SECRETS comes out on September 7th. It's a women's fiction book with romance and a bit of mystery. The story is about a woman following her aunt's journal on a journey of self-discovery who finds herself in an unlikely relationship with the editor-in-chief who is trying to solve a mystery that has haunted him for years, but a valley of secrets and a devastating loss threaten the new life she fought so hard to create. It takes place in a fictional town called Mystic Valley, but the state of Vermont itself is very real. I lived in Vermont for a while, and the state is beautiful and mystical with many things to love.
Everyone has their favorites but my top five favorite things to do in Vermont are:
See the Covered bridges
Covered bridges are on my list of must-sees. You won't find any better than those in Vermont's Bennington County, where every spot to cross a stream seems to be under wooden eaves. You will find most of the covered bridges in the state's southeastern corner, including the 88-foot-long Silk Road Bridge, which spans the Walloomsac River and dates from 1840. Anna drives over a covered bridge when first entering Mystic Valley in VALLEY OF SECRETS.
VINS Nature Center and Quechee Gorge
The gorge was carved by a glacier and is 165 feet deep, making it known as Vermont's "Little Grand Canyon." Hundreds of thousands of visitors come every year to witness the breathtaking views. Quechee Gorge was formed by a narrowing of the Ottauquechee River and once employed hundreds of wool-mill workers. Today people come for the hiking, camping and fishing opportunities. Anna gets lost in the woods while taking pictures of the wildlife surrounding a gorge and gets stranded with Sully during a storm after he set out to find her in the book.
Rock of Ages
Rock of Ages, one of the world's largest quarries, put Vermont on the map as the premiere source for granite. Exposed rock extends for hundreds of feet above the turquoise waters, and the shafts plummet 600 feet below, but it's difficult to gauge the actual size of the quarry. The plant is still in operation today. You can see the quarry and take a tour of the granite plant, where huge chunks of stone are moved, hewed, cut, polished, and engraved for gravestones. Anna finds a key piece of evidence in a quarry that will help Sully unlock the mystery from his past that has been haunting him in this story.
Lake Champlain
One of the main reasons I was drawn to Lake Champlain is because of the Legend of the Loch Ness Monster, which is reported to look like a large, horned serpent or giant snake. The locals named the monster, Champ. The lake is also surrounded by islands as well as Vermont, New York and Quebec, with beautiful sunsets, ferry rides, great fishing, fabulous beaches and camping. Anna's deceased aunt talks about her adventures to places like this in the journal she left behind.
CHURCH STREET IN BURLINGTON
Burlington is an artistic nerve center for the state and the entire northeast. Walking around the quaint Church Street with its cobblestone square, you can see first-hand the talents Vermont has to offer, from Vermont's farm-to-table restaurants to its craft beer concoctions and artisans selling their wares. VALLEY OF SECRETS takes place over a year where Anna experiences many of the state's festivals and artistic fares, discovering a passion of her own.
***
COMMENT TO WIN: After Anna's life gets turned upside down, she decides to leave everything she knows behind and start over. If you could change the course of your life and do something totally different, what would it be and why? Comment for a chance to win a signed copy of VALLY OF SECRETS as well as a basket of goodies. Good luck and happy reading! I hope you enjoy the book!
***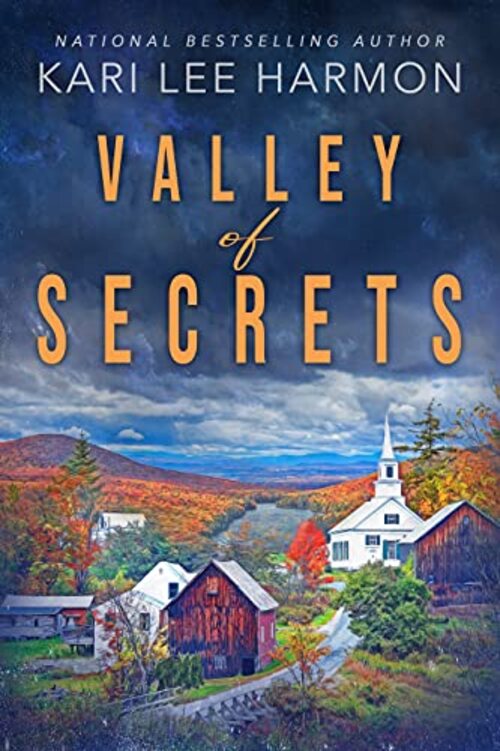 Anna Wilks went straight from her parents' house to her husband's. After thirteen years of trying to give him a son, she's told she's sterile. Her marriage crumbles and her husband leaves her for a younger woman who's pregnant with his child. Anna finds her deceased aunt's journal and discovers her secret. When Anna was little, she wanted to be just like her aunt, but then she grew up and forgot what it was like to be adventurous and fearless. Having no idea who she is now that she can't be a wife and mother, Anna shocks her family by setting out on a desperate search to find herself. She follows her aunt's journal to Mystic Valley, Vermont. Something about the place calls to her soul, except she doesn't have a clue how to make it on her own. She falls into old habits and the welcoming supportive town comes to her rescue, especially Officer Drew Jones who makes a living at helping others and longs to find someone to take care of, even if that's the last thing Anna needs. He is the perfect man on paper. The complete opposite of cynical, pessimist Editor-in-chief Clay Sullivan.
Sully has no family and has been on his own since he was seventeen. He's worked all over the world, seeing war, poverty and "real" tragedy. He has no time for helpless pampered people like Anna, gravitating more toward the new tough independent police Chief Tess Fitz, who doesn't need anyone and is running from wounds of her own. Desperate to get back in the game, she helps him with a past that has haunted him for years. Yet Sully can't get Anna off his mind, refusing to coddle her and pushing her beyond her comfort zone until she surprises herself by discovering all she's capable of and just how strong she really is. She blossoms, learning a lot about herself and where her passions lie, taking care of others for a change. Sully isn't anything like what she thought she wanted yet he's exactly what she needs, and he needs her even though he doesn't know it yet. Like Mystic Valley, he calls to her soul. And like her namesake, she finds the courage to go after what she wants, only to discover a love like she never knew existed. Except in searching for the meaning of life, she uncovers a valley of secrets that will threaten the new life she fought so hard to create.
Women's Fiction Contemporary [Oliver-Heber Books, On Sale: September 7, 2021, Paperback / e-Book, ISBN: 9781648391125 / ]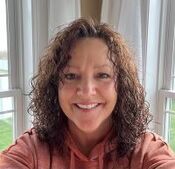 Kari Lee Harmon is a National Bestselling Author of romance and women's fiction. She also writes mysteries & a tween superhero series as Kari Lee Townsend. With a background in English education, she's now a full-time writer, wife to her own superhero, mom of 3 sons, 1 darling diva, 1 daughter-in-law & 2 lovable fur babies. These days you'll find her walking her dogs or hard at work on her next story, living a blessed life.
Comments
14 comments posted.
Re: Kari Lee Harmon | Top Five Things to do in Vermont

This will be an enjoyable read for me. Vermont is a favorite of mine. We have
traveled through it many times. I grew up in the Adirondacks on the side of a
foothill from with Burlington across the lake. From our house we could see Lake
Champlain, the Green Mountains of VT, and the White Mountains of NH - even
Mt. Washington. It is a beautiful part of the country. We have visited Rock of
Ages and crossed several of the covered bridges. I spent many hours when
near on on the lake looking for Nessie. Reading this book will be a bit like going
home.
(Patricia Barraclough 12:20pm August 31, 2021)
I did do that,,i moved 1200 miles to escape a abusive ex I
moved from TN to VT and it was a culture shock to me
totally everything was different like moving to a foreign
country,but it was beautiful
(Vickie Couturier 8:41am August 31, 2021)
I'm very content with my life as it is. If one thing I could change, however,
it would be have been more self-confident when i was growing up. Your
book sounds great. I love all things vermont!
(Nancy Reynolds 1:23pm August 31, 2021)
I wouldn't have let my older brother put me down.
(Melanie Rosen 2:42pm August 31, 2021)
Sounds like an interesting story. I will be reading it soon. Thanks.
(Sharon Extine 2:51pm August 31, 2021)
I'd travel a lot more especially when I was younger and in
better health.
(B.J. Bernal 5:36pm August 31, 2021)
Be more adventurous...
(Colleen Conklin 6:13pm August 31, 2021)
I had trouble thinking what I changed until I read a previous answer—I wish
I had traveled more when I was younger and healthy.
(Kara Marks 6:36pm August 31, 2021)
I am pretty content with my life, so I wouldn't change
much of anything. Well, I might stop myself from gaining
extra weight!
(Cheryl Castings 10:45pm August 31, 2021)
Your five things to do in Vermont brought back such happy
memories of visits to this beautiful state with my mom and
family. Your book sounds amazing! Thank you for the
opportunity to enter a contest. Have a wonderful day and take
care!
(Tracey Boehm 9:23am September 1, 2021)
We also have covered bridges in Ohio. If I could go back in
time for a do-over, I'd go on more family vacations,
especially the one to Walt Disney World for my kids.
(Alyson Widen 7:22pm September 1, 2021)
Thanks guys! I loved writing this book. I wish you all luck
and hope you enjoy the book.
(Kari Townsend 5:25pm September 2, 2021)
Looking forward to reading it
(Sandra Stipins 2:59pm September 3, 2021)
If I could do something different I would travel the world before getting married
and having a family!
(LeAnn Abernathy 9:14pm September 3, 2021)
Registered users may leave comments.
Log in or register now!