Jen: What inspired you to write INSTAMOM?
Chantel: Years ago, I fell in love with a single dad. After not really knowing whether I wanted to have children or not, I was thrown into a situation where, if I decided to date this guy, I'd be putting myself on the path to becoming a stepmother. I wanted to explore this idea in a novel, and how my heroine would cope if she was proudly childfree by choice and led a very public life, yet fell in love with a single dad. I'm very interested in the role social media plays in our lives—this idea that strangers know about us, that there's a version of ourselves that we curate and that we try to make consistent so that people will "like" us—but is that really always the whole picture of the real us? And if it's not, how does having two personae—an online version and an IRL version—affect the way we live our lives?
Let's talk about Kit Kidding and her love/hate relationship with social media. Please describe the impact it has on her professional and personal life.
Kit is well-known for her role as the author of Kid-Free Forever, a much loved memoir about her decision to be childfree by choice, and the founder of the No Kidding meetup groups, which have chapters across the country. As a result, she's gained a huge following on Instagram, where she posts pics of her childfree life. And with that huge following, she's landed dozens of brand partnerships, which have become her main source of income. And yet, she's starting to feel like that online persona isn't really who she is, or who she wants to be.
What happens when Kit crosses paths with the handsome Will MacGregor?
It's love at first sight—even if he's arrogant and aggravating. She wrongly assumes that he's just in town to cater the event she's attending, so she figures there's no harm in a fun one-night stand. But it turns out he actually lives in her city and he's been hired to help her fulfill a brand partnership contract. Which means she'll be seeing a lot more of him. That would be OK, except she soon learns he's a single dad. In a word: dealbreaker.
What do you hope readers take away from Kit's story?
I wanted to write a story that felt really realistic, and that would explore two worlds that aren't often depicted in rom-coms: the world of social media and a woman's right to choose to have children or not. I hope that those who are dealing with either issue might see themselves in the book, and that those who aren't at all familiar with either will enjoy a peek into these worlds. Most of all, I hope they fall in love with Kit and Will (and Addie!).
What's the best way for readers to stay up-to-date with your new releases and book tour dates?
The best way to follow along is on Instagram @chantelguertin.
Sneak peek! What are you currently working on?
I'm working on a new rom-com that is super fun—and will hopefully come out Summer 2022
Thanks for chatting with me about INSTAMOM. Best of luck with your irresistible new release!
Thank you so much for the chat!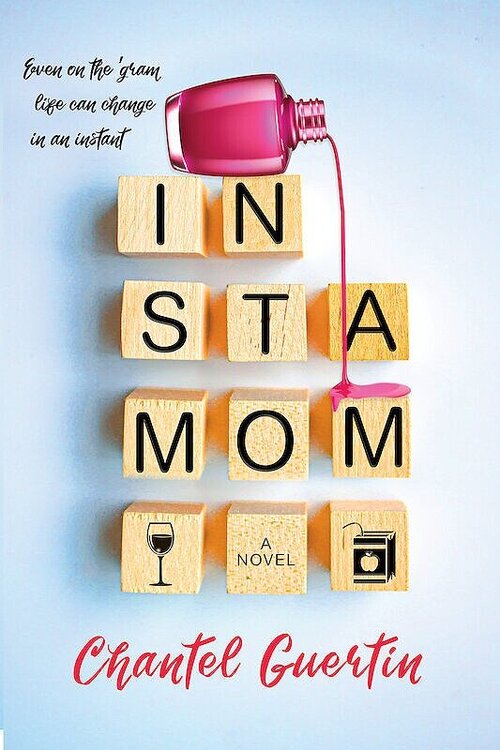 From bestselling author, beauty expert and TV personality Chantel Guertin, an intelligent yet swoon-worthy rom-com about modern relationships, modern choices, and redefining--not to mention rebranding--your dreams. When a proudly #childfree forever influencer seriously falls for a smart and sexy single dad, will his parental status be the ultimate #dealbreaker? Or will her world--and her brand on the 'gram--be turned upside down?
It's the influencer's golden rule: know your niche. Kit Kidding has found hers on Instagram, where she gets paid to promote brands and share expertly curated posts about her fun, fabulous, child-free life. Kit likes kids just fine, but she passionately believes that women who choose not to become mothers shouldn't have to face guilt. Or judgement. Or really hot chefs who turn out to be single dads.
Will MacGregor is aggravating, sexy, persistent, averse to social media, and definitely a bad idea. As soon as Kit learns his parenting status, she vows to put their scorching one-night stand behind her and move on. But Will and Kit are thrown together on an Instagram campaign, and the more time she spends with him--and his whip-smart, eight-year-old daughter, Addie--the more difficult it is to stay away, much less sustain what Will so cleverly calls her Resting Beach Face. Kit's picture-perfect career path is suddenly clashing with the possibility of a different future--messy, complicated, and real. Which life does she truly want? Will she have to re-invent herself? And will love still be waiting by the time she figures it out?
Women's Fiction [Kensington, On Sale: June 29, 2021, Hardcover / e-Book, ISBN: 9781496735355 / ]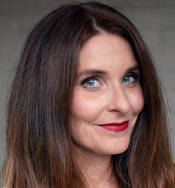 Chantel Guertin is a bestselling author, brand ambassador, and Toronto-based beauty expert whose own life story reflects elements of Instamom. She, too, lived a glamorous, well-documented social-media lifestyle before she fell for a single dad and her world turned upside down. She has been the first-ever beauty editor at ELLE CANADA, the editorial director at Sweespot.ca, and a founding editor at THE KIT. Currently, she is the beauty expert on Canada's number-one daytime talk show, the Marilyn Denis Show, as well as the founder and coordinator of the Lifestyle Media post-graduate program at Centennial College in Toronto. She has contributed to more than fifty publications, including USA Today, ELLE, National Post, Globe and Mail, Chatelaine, Food Network Magazine, Flare, Maclean's, Reader's Digest and more. She gives beauty tips, book reviews and career advice at her website, ChantelGuertin.com and can be found on Instagram @ChantelGuertin.
***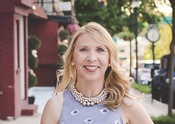 Jennifer Vido is best known for her nationally syndicated Jen's Jewels author interview column. A savvy book blogger she dishes the scoop on the latest happenings in the publishing business. As a national spokesperson for the Arthritis Foundation, she has been featured by Lifetime Television, Redbook, Health Monitor, The New York Times, The Baltimore Sun, Healthguru.com, and Arthritis Today. She is the author of the Piper O'Donnell Mystery series. Currently, she lives in the Baltimore area with her husband and two sons.
2 comments posted.